IBA unveils brand identity for Women's World Boxing Championships in New Delhi
February 16th, 2023 / New Delhi 2023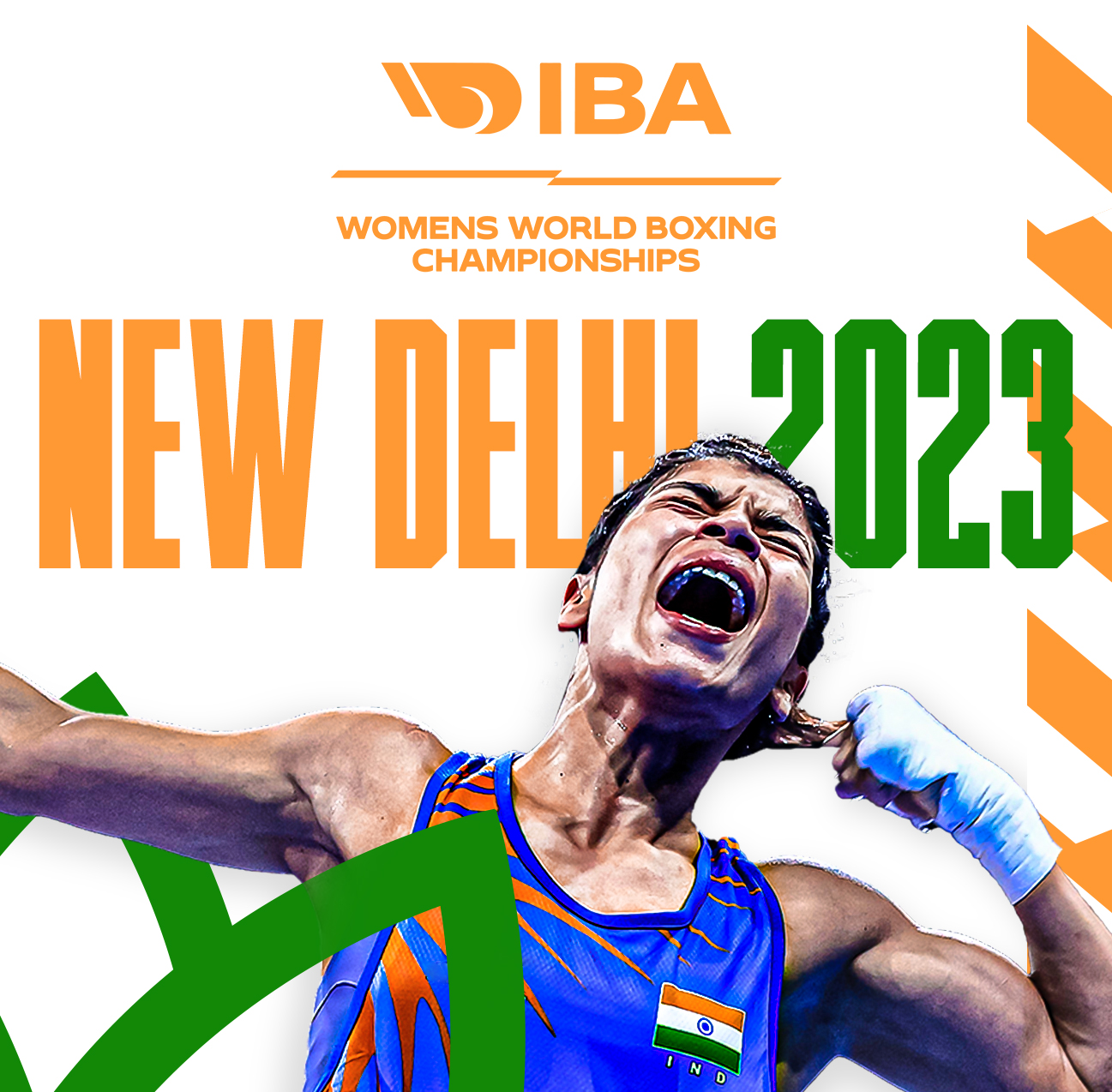 The brand identity has been revealed for the IBA Women's World Boxing Championships
Multiple medal-winners from last year's Championships are set to compete
The International Boxing Association (IBA) has followed the one-month countdown to the start of the IBA Women's World Boxing Championships by unveiling a striking brand identity for the highly anticipated event in New Delhi, India.
The women's boxing showpiece will take place from 15-26 March 2023, with athletes from 77 countries having confirmed their participation at the event.
The vivid brand identity reflects India's growing reputation as a key destination for women's boxing, with a number of the country's top athletes set to compete alongside the sport's brightest stars and biggest talents in New Delhi.
The new brand identity for the World Boxing Championships features a bold step towards reinforcing the IBA as "The Global Home of Boxing". The striking design system developed by WePlay is built on three key principles – visual disruption, cohesive flexibility, and regional adaptability. The new identity redefines the event's positioning, making it more assertive and confident whilst ushering in a new era for the IBA and its pinnacle boxing event.
Our ambition is by growing the global appeal of boxing to make the sport successful and highly appreciated, attracting more fans, younger audience, athletes, media attention, and sponsors. As part of this ambition, we will focus on building the IBA brand equity, growth of our digital engagement platform, enhancing fan experiences, sustainability, gender equality, and driving commercial opportunities.
Several superstar boxers are preparing to step into the ring at the 6,000-seat K.D. Jadhav Indoor Hall in New Delhi next month.
Algeria's Imane Khelif, Argentina's Aldana Florencia Lopez, Brazil's Beatriz Ferreira and Caroline De Almeida, Colombia's Ingrit Lorena Valencia Victoria, Italy's Irma Testa, Kazakhstan's Karina Ibragimova, Mozambique's Alcinda Helena Panguana, and Morocco's Khadija Mardi will all feature after reaching the podium at the IBA Women's World Championships 2022 in Istanbul. There will also be multiple Tokyo 2020 Olympians in action.
"With less than one month to go, everything is lined up for a fantastic celebration of the pinnacle of women's boxing in New Delhi," IBA Secretary General and CEO George Yerolimpos said.
"The launch of the event's brand identity today will add to the growing excitement surrounding the Championships, and we are anticipating plenty of local interest from fans who will follow the fortunes of Indian and international stars."