IBA President's visit to Jakarta following the announcement of Year of Asia
February 23rd, 2023 / IBA President, ASBC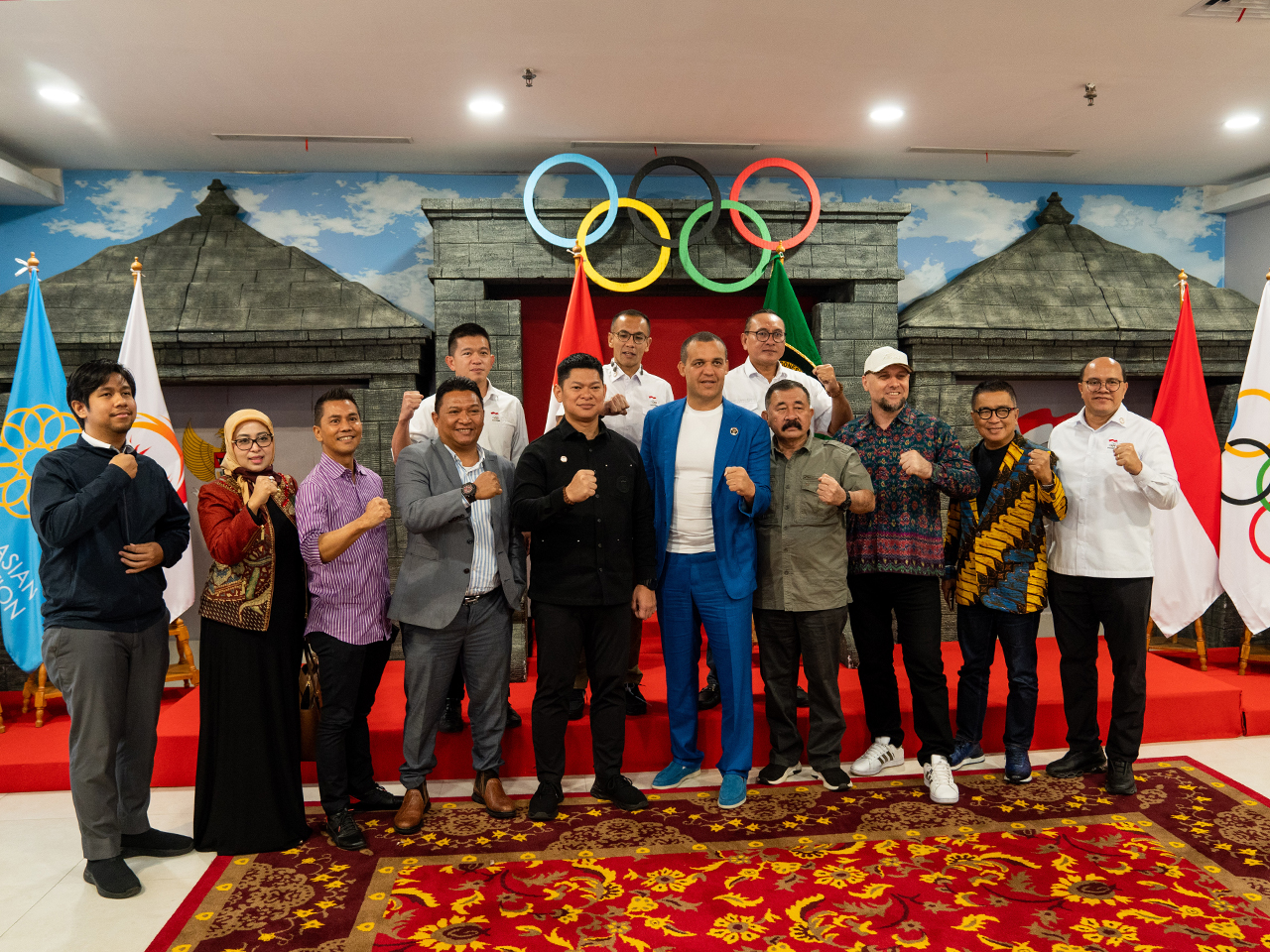 President of the International Boxing Association (IBA) Umar Kremlev visited the office of the Indonesian Olympic Committee (KOI) in Jakarta on Thursday.
IBA President's delegation was welcomed by KOI Chairman Raja Sapta Oktohari and KOI Board members. During the conversation, two leaders discussed ways of developing of national boxing, the possibility to hold World Boxing Tour (WBT) events, IBA Champions' Night and other international competitions in the country.
'Indonesia has a lot of talented boxers, and we are going to restore the glory of Indonesian boxing. In 2023, we celebrate the Year of Asia, as our goal is to focus on the development of our sport on the continent,' Mr. Kremlev said.
'With the support of the local authorities, we can successfully organize one of the WBT tournaments this year in Indonesia. Going forward, we can also consider Jakarta as a host city for the World Championships.' he added.
Mr. Oktohari underlined that the arrival of IBA President is a good first step towards reviving the achievements of boxing in the country.
'Boxing is an important sport for our country, and we are ready to support its development on the national level. The contribution of the organization to new formats of events helps to grow the popularity of the sports,' KOI Chairman noted.
'Thanks to the support of the IBA, each National Federation can increase its opportunities and achieve better results. Prize money gives more motivation to athletes to dedicate themselves to boxing,' he added.
IBA President also proposed to implement boxing into school programs to support grass roots development of boxing.