IBA President visited national boxing championships in Shenzhen and presented boxing equipment to all participants
April 22nd, 2023 / IBA President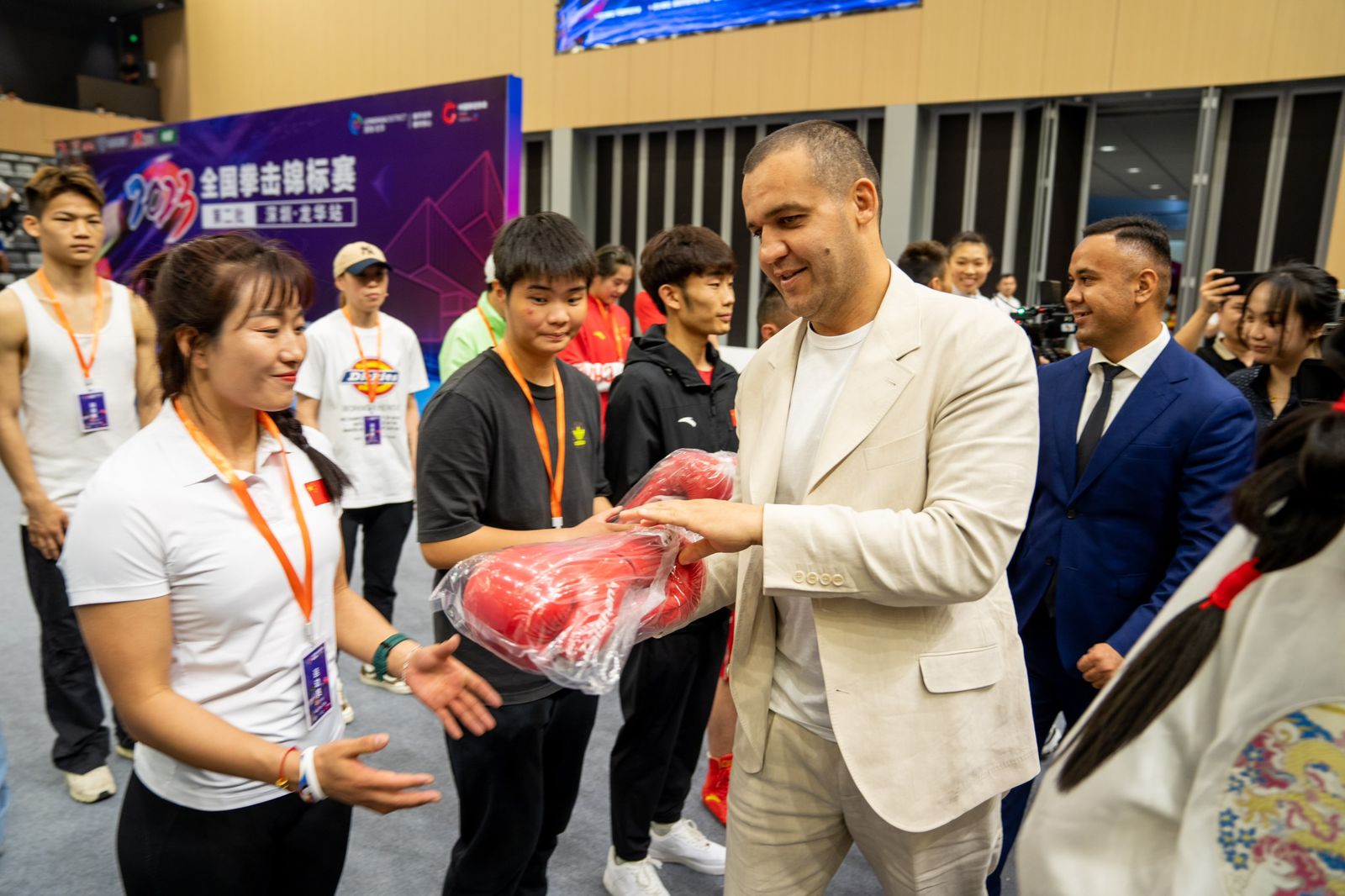 During his stay in China IBA President paid a visit to city of Shenzhen where the finals of National boxing championships took place. Before the bouts began bright cultural Chinese traditional show were performed.
'Chinese are very progressive in different spheres what open a lot of perspectives.' President said.
'Thanks to all organizers, athletes and volunteers for participating in this competition. This event is very important for China and for development of boxing in the country. Last world championships showed high results of Chinese athletes and we are looking forward to see more competitions to be held in China.' Mr. Kremlev added.