IBA President proposed to postpone elections to May 14
May 13th, 2022 / IBA Congress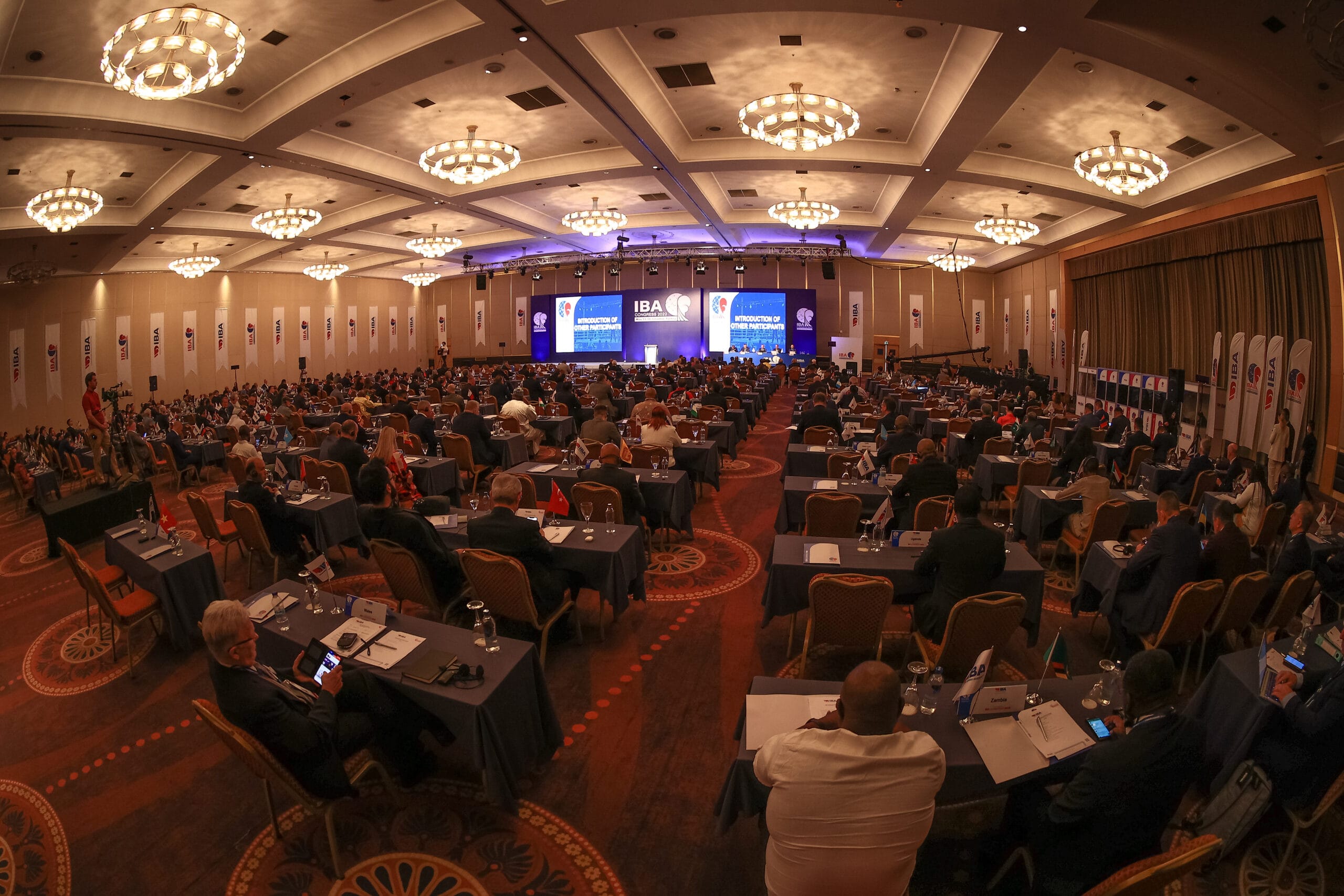 The International Boxing Association (IBA) Extraordinary Congress concluded the first of two days of meetings in Istanbul earlier today. Of 165 eligible members, 142 were in attendance in person in Istanbul, while 8 joined online.
Elections for the positions of President and independent members of the Board of Directors of IBA remain scheduled for the current IBA Extraordinary Congress, in accordance with constitutional requirements. As the only candidate ruled eligible to stand for the position of President, IBA President Umar Kremlev proposed that today's meeting would end once it reached the agenda item featuring elections.
In the evening of 12 May, IBA received a copy of a petition on behalf of Boris van der Vorst, who had been ruled ineligible to stand for the Presidency of IBA by the independent Interim Nominations Unit. The petition asked CAS to suspend the elections for the position of President on 13 May. "Fairness is very important for me and for this reason, the IBA Election for President will not take place today," said IBA President Umar Kremlev. "This will allow for CAS and for the ineligible candidates time to do their legal work."
Key points in the agenda for the day included a report from Secretary General Istvan Kovacs. His report covered the development of the Olympic Qualification System for the boxing tournament of the Olympic Games Paris 2024 in conjunction with the IOC. Kovacs also gave an update on the Financial Support Programme, with more than $1.5 million dollars distributed to the Continental Confederations and the National Federations. Sport integrity was discussed, with continued emphasis on improving processes including the selection, vetting and appointment of referees and judges at IBA tournaments.