IBA President paying official visit to China
April 22nd, 2023 / General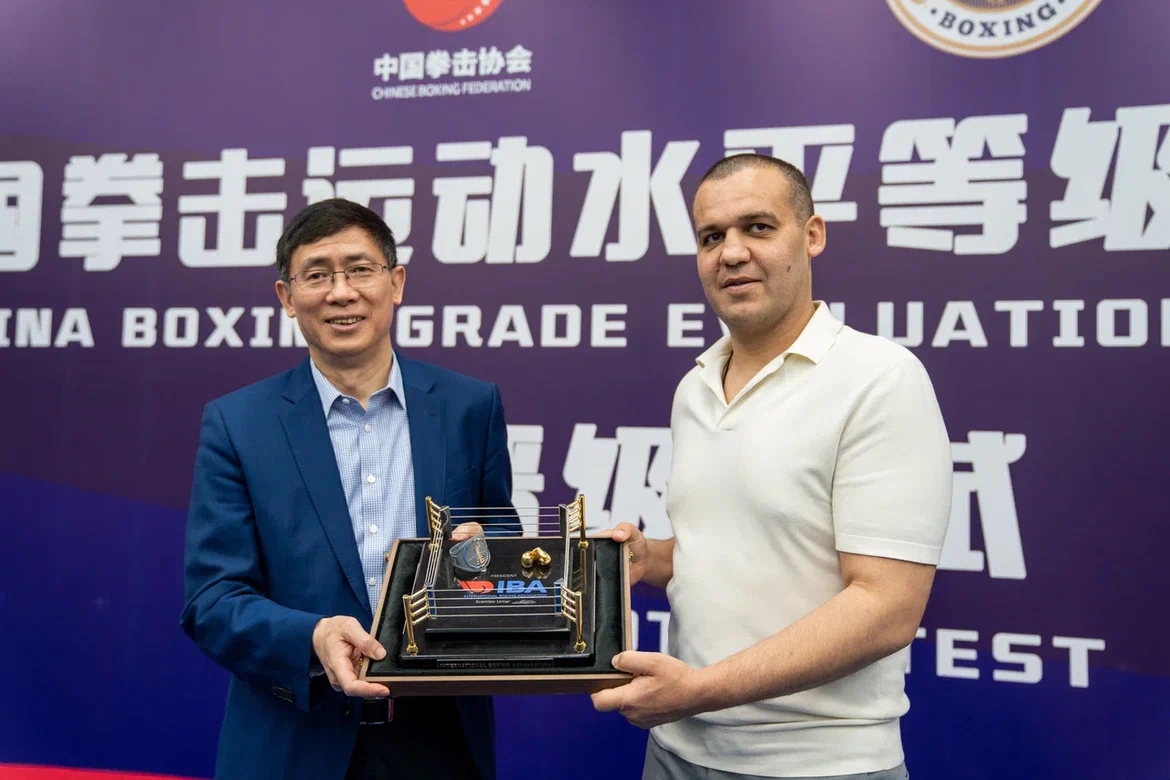 During his visit to China, the IBA President Mr Umar Kremlev had an official meeting with the Boxing Federation of China and its President Mr Chen Liren. The development of boxing and the issue of organizing future events were discussed. The IBA President emphasized that the development of boxing in the region is very important.
The delegation also visited the Beijing Shichahai Sports School where President Kremlev watched demonstrations of the boxing training and examinations in the boxing class of the Chinese Boxing Federation for further introduction of the program to the educational institutions of the country.
The sports program in boxing is designed for children of preschool age (starting with theory, then practice), then schoolchildren and adults.
A total of 18 grades, giving badges for each stage passed.
The theory also includes a section on history, which raises the patriotic spirit in children.
The program of boxing at the national level which is a pilot program in China now, will be developed in other countries also.
The infrastructure of each Chinese city, commercial organizations, which can be potential sponsors of championships, is the key for organizing high-level championships.
President Kremlev stressed that the exchange of experiences between the countries will help to raise the level of competitions in boxing, and therefore attract more interest from the boxing fans.
'Boxing is a social elevator for boxers from different countries who can provide money to their families by winning', President Kremlev added.
'Sports are higher than politics. When sport begins, all debates and conflicts must end. China is an example of a country where, besides family values, the ideology of culture and the independence of the state is also valued, which only leads to the development of society. China is a great authoritative country which knows how to defend its independence properly', Umar Kremlev said.