IBA President meets R&Js before the finals of the EUBC U22
March 22nd, 2022 / IBA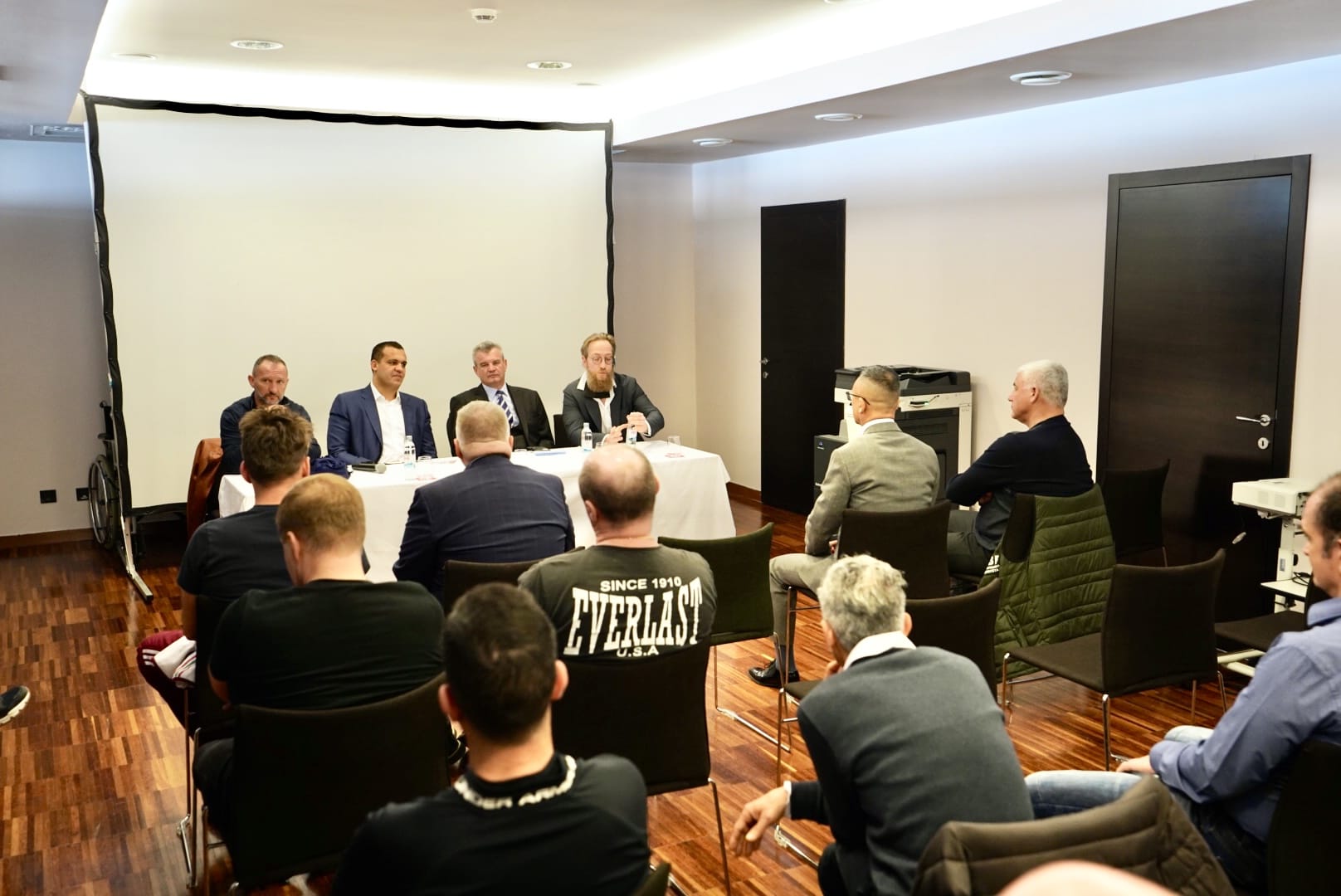 Ahead of the finals of the EUBC U22 Championships in Porec, Croatia, IBA President Umar Kremlev met with officials and boxers, encouraging them to give their very best during the forthcoming competitions. President Kremlev was joined by IBA Secretary General Istvan Kovacs and was welcomed to Porec by EUBC Executive Director Alexandr Egorov and President of Croatian Boxing Federation Bono Bosnjiak.
At a briefing for Referees and Judges, President Kremlev summarised the progress being made by IBA towards achieving the highest standards of of sporting integrity. He encouraged frank and honest exchange, and reminded R&Js that a variety of mechanisms have been put in place to enable them to share concerns. These include a confidential whistleblower mechanism available on the IBA website and in-person reporting to the team from McLaren Global Sporting Solutions onsite.
At the weigh-in and in the training hall, President Kremlev gave his encouragement to the boxers and coaches having earned places in the finals, and also to those present to support their teammates. The training hall and competition arena are conveniently co-located, a short walk from the surrounding athlete accommodation. With the event running smoothly, President Kremlev expressed IBA's sincere thanks to the local organising committee, the Croatian Boxing Federation, and all the participating teams and officials.