IBA President calls upon boxing's youth to remember veterans of the sport
July 18th, 2023 / General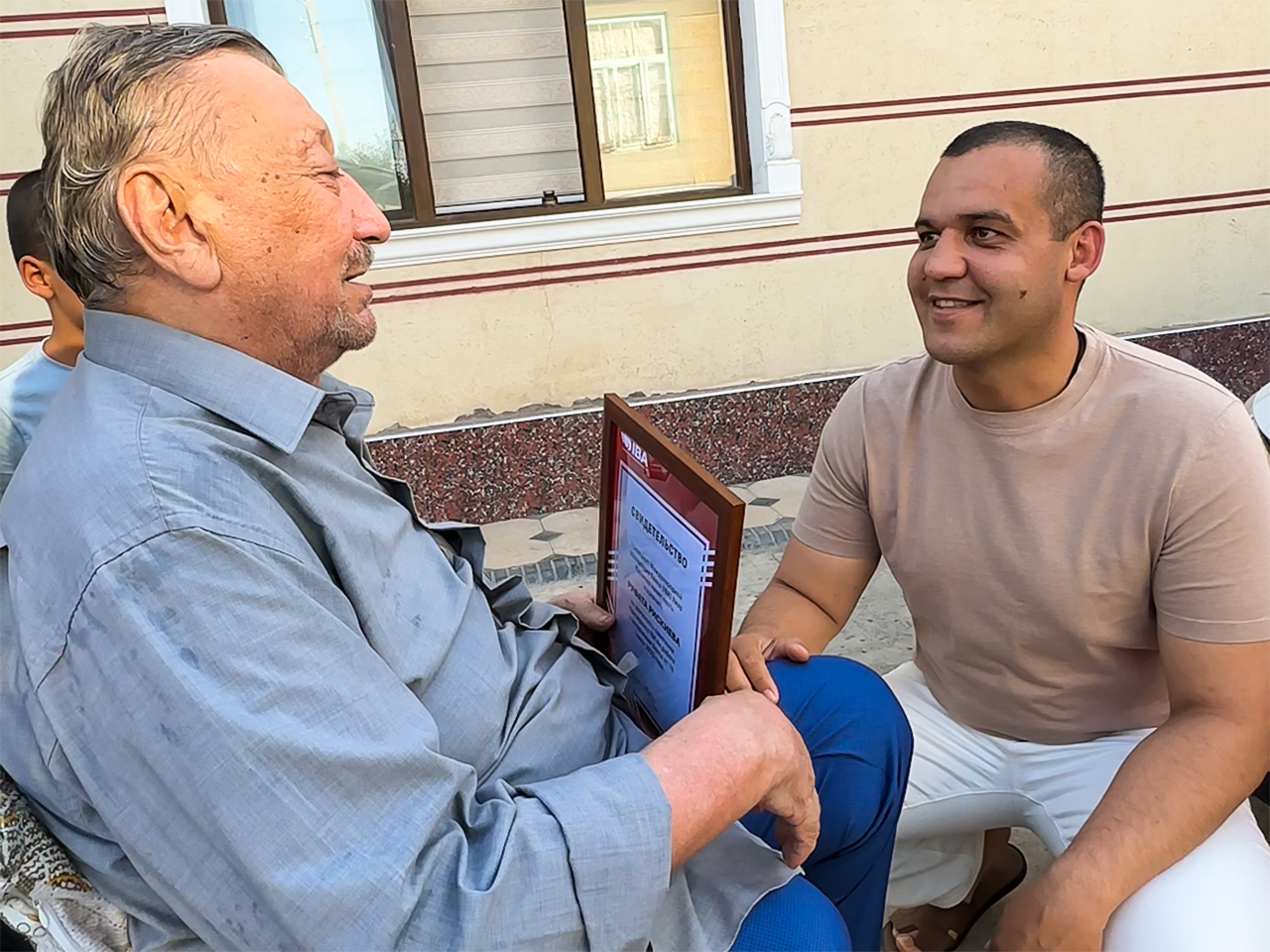 On Tuesday, World Champion Rufat Riskiev received official title of the Advisor of IBA President related to boxing veterans matters. IBA President Umar Kremlev went to Tashkent personally to greet Mr. Riskiev and to present a special gift on his behalf.
'Such personalities as Mr Riskiev play a crucial part in our history, we must cherish them, so that our youth can take an example, know the roots to create right future and perspective,' Mr. Kremlev said.
'There is no future without the past, every one of us should take care of the history and do not hesitate to refer to it. Only in this way can we keep our world in kindness,' he added.
Rufat Riskiev earned his gold medal at the very first IBA World Boxing Championships in 1974 and an Olympic silver medal in 1976.