IBA President and new Board of Directors elected during the Extraordinary Congress in Istanbul 
May 14th, 2022 / IBA Congress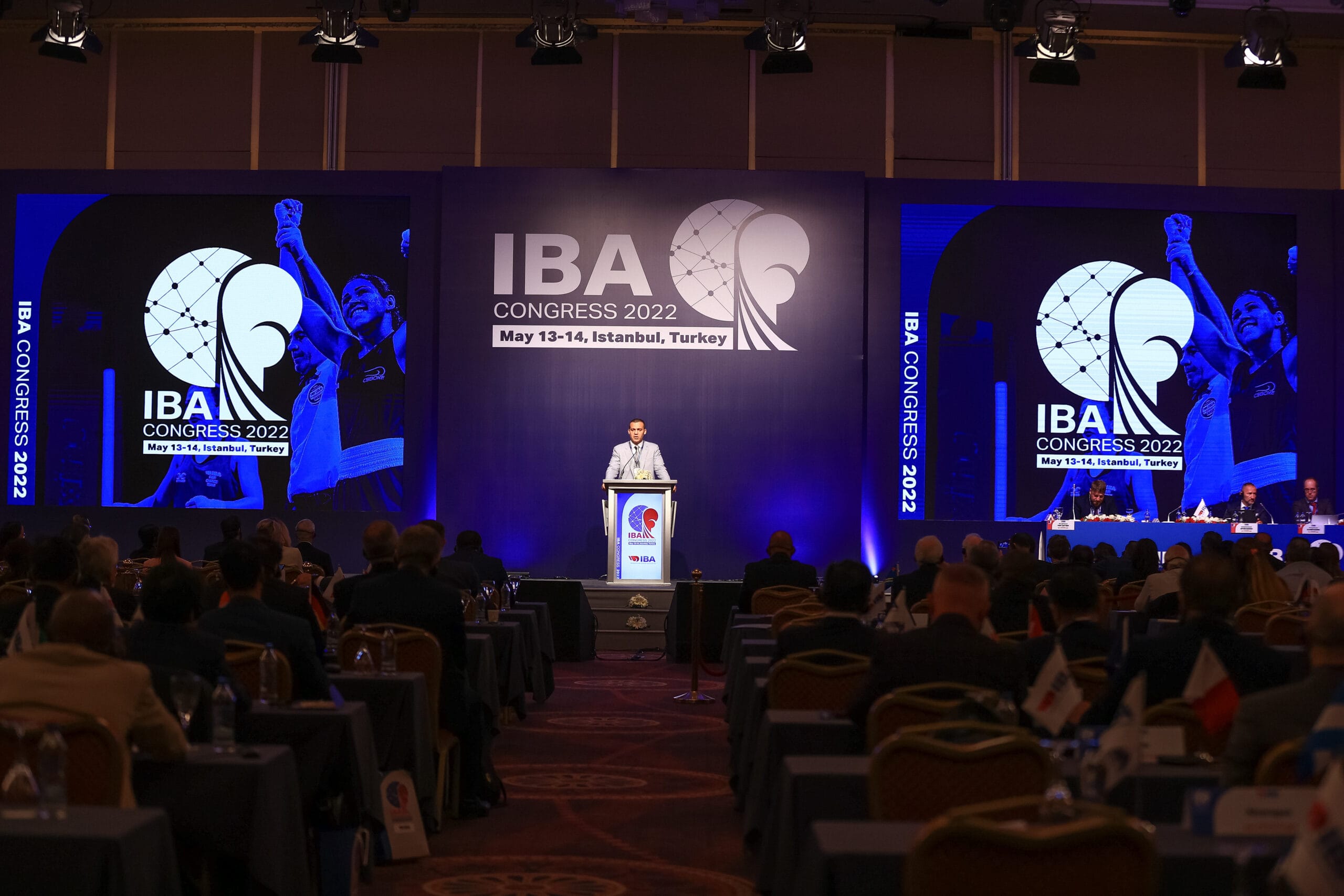 Istanbul, 14 May 2022; The International Boxing Association (IBA) Extraordinary Congress concluded two days of meetings in Istanbul earlier today. Of all eligible National Federations, 145 were in attendance in person in Istanbul, while ten joined online.  
The election for the position of President saw Umar Kremlev elected by acclamation to serve a second term. "Athletes and their coaches are the most important part of boxing and we must all work to support them. For me, the most important thing is the trust of the boxers, the trainers and you, the National Federations," Kremlev told delegates after his election. "Thank you for your trust. We have much to do: let's do it as a united team. We must help each other without discrimination." 
"A year and a half ago, I made bold promises: to settle IBA's debts and build our best future with governance reform, financial integrity and sporting integrity," added President Kremlev. "We have made huge progress and I am determined to make sure IBA keeps its promises, by implementing the reforms that are now well under way."  
The election for the Board of Directors saw the following candidates elected: 
Elise Seignolle 

 

USA

 

106 votes

 

Pearl Dlamini

 

Eswatini

 

88 votes

 

Belhaj Abdeljaouad

 

Morocco

 

82 votes

 

Kristy Harris

 

Australia

 

84 votes

 

Zsuzsanna Toth

 

Hungary

 

71 votes

 

Marta Forcen Celaya

 

Spain

 

63 votes

 

Volodymyr Prodyvus

 

Ukraine

 

76 votes

 

Yousuf Al-Kazim 

 

Qatar

 

71 votes

 

Jinquiang Zhou

 

China

 

69 votes

 

Dian Gomez

 

Sri Lanka

 

69 votes

 
"Women's boxing has only been part of IBA events for 21 years. And here we are at a record-breaking IBA Women's World Boxing Championships in Istanbul, where women have taken the top three places in IBA elections," continued President Kremlev. "With this result, IBA has sent a clear message to the world that women are performing at the highest level both in the ring and outside it as leaders of our sport." 
The election was conducted by Mr Jacques Blondin, Head of Regulatory Enforcement at FIFA, with the voting technology having been provided by Lumi.