IBA pledges support for more tournaments for the Americas and its athletes as 2024 announced as the IBA Year of the Americas
August 11th, 2023 / General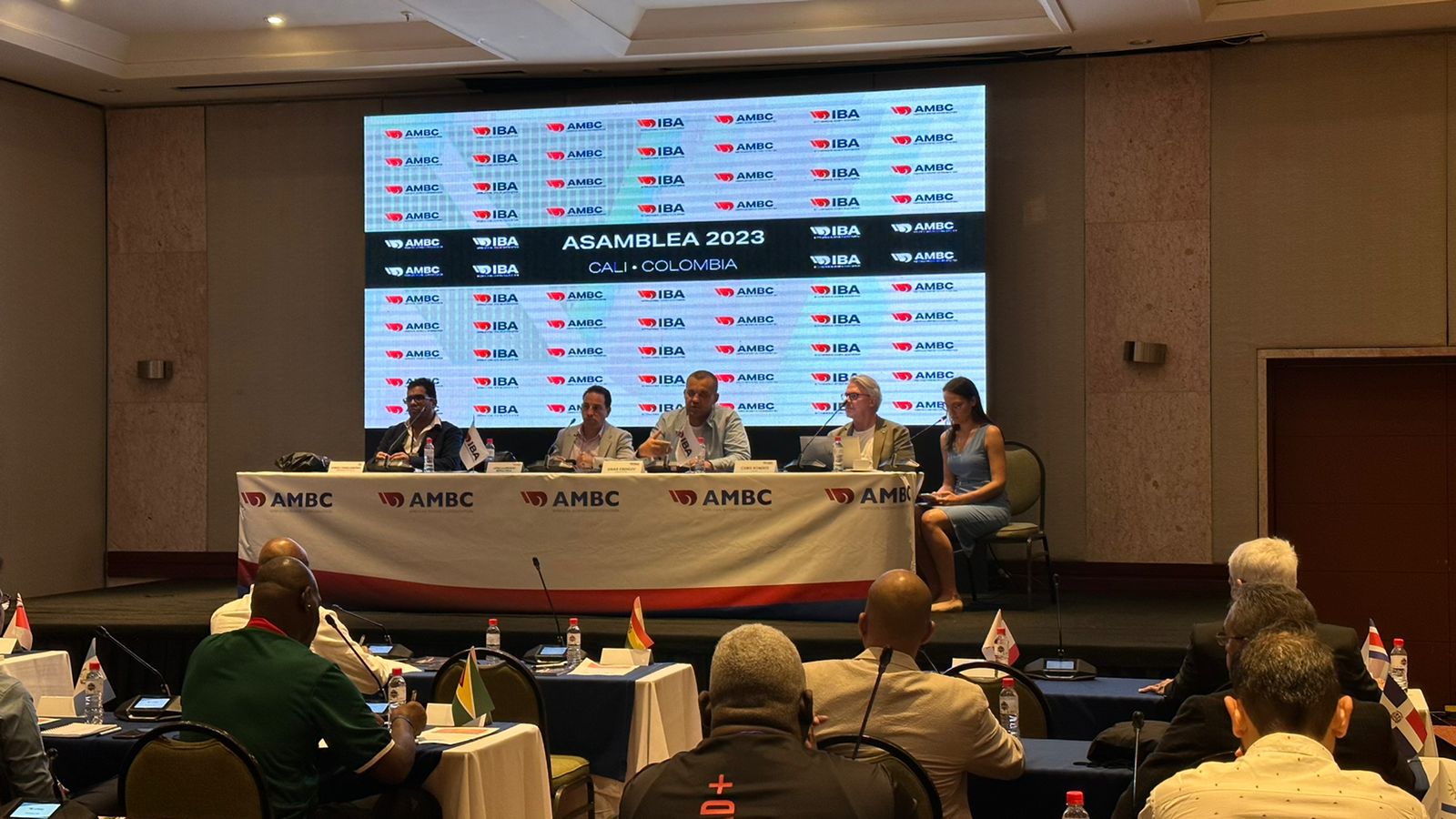 The American Boxing Confederation (AMBC) Congress took place this week in Cali, Colombia. IBA President Umar Kremlev delivered a welcome address to National Federation delegates later followed by a question-and-answer period with AMBC members. This edition of the AMBC Congress hosted by Mr Jose Laureano, AMBC President and IBA Board of Directors Member was held in a hybrid format which allowed for all members to join in person or online.
A variety of topics were discussed during the Congress with a significant focus on the opportunities and challenges within the Americas regarding grassroots development of boxers to ensure that there is proper representation at all levels and competitions to hone their skills.
During his address, President Kremlev stated, 'We will organize more and more competitions, as it is crucial for our athletes. As 2024 will be the IBA Year of the Americas, I propose that we host an American Cup in October 2024 with $1 million prize money at stake and I am waiting for your proposals on the host country. We also plan to bring World Boxing Tour and IBA Champions' Night to the Americas, as well as IBA World Boxing Championships. Finalists of the continental championships will form a team for the Americas, and we will launch competition between the continents named the IBA World Cup.'
IBA President went on to say, 'We have development programs to assist our National Federations and bring athletes to the competitions, I encourage you to submit your applications to IBA Head Office. We are here to give opportunities and create conditions, IBA is your Home of Boxing. The prize money will be distributed as follows: 70% to the boxer, 20% to their National Federation and 10% to the coach. National Federations develop boxing locally and they also deserve income from their remarkable results.'
President Kremlev concluded with the announcement of a series of online IBA Confederation Forums in 2023 and beyond, designed to provide Confederations and their National Federations an opportunity to regularly engage with each other and the IBA to share knowledge, best practices, and hot topics facing their organizations.
During President Kremlev's visit to Cali, Colombia, he took the opportunity to meet with dignitaries including the Governor of Valle del Cauca, Ms Clara Luz Roldán and be part of the traditional and much anticipated glove giving ceremony on behalf of the IBA.