IBA partners with STING, signs 6-year sponsorship agreement  
November 14th, 2022 / Sponsors & Partners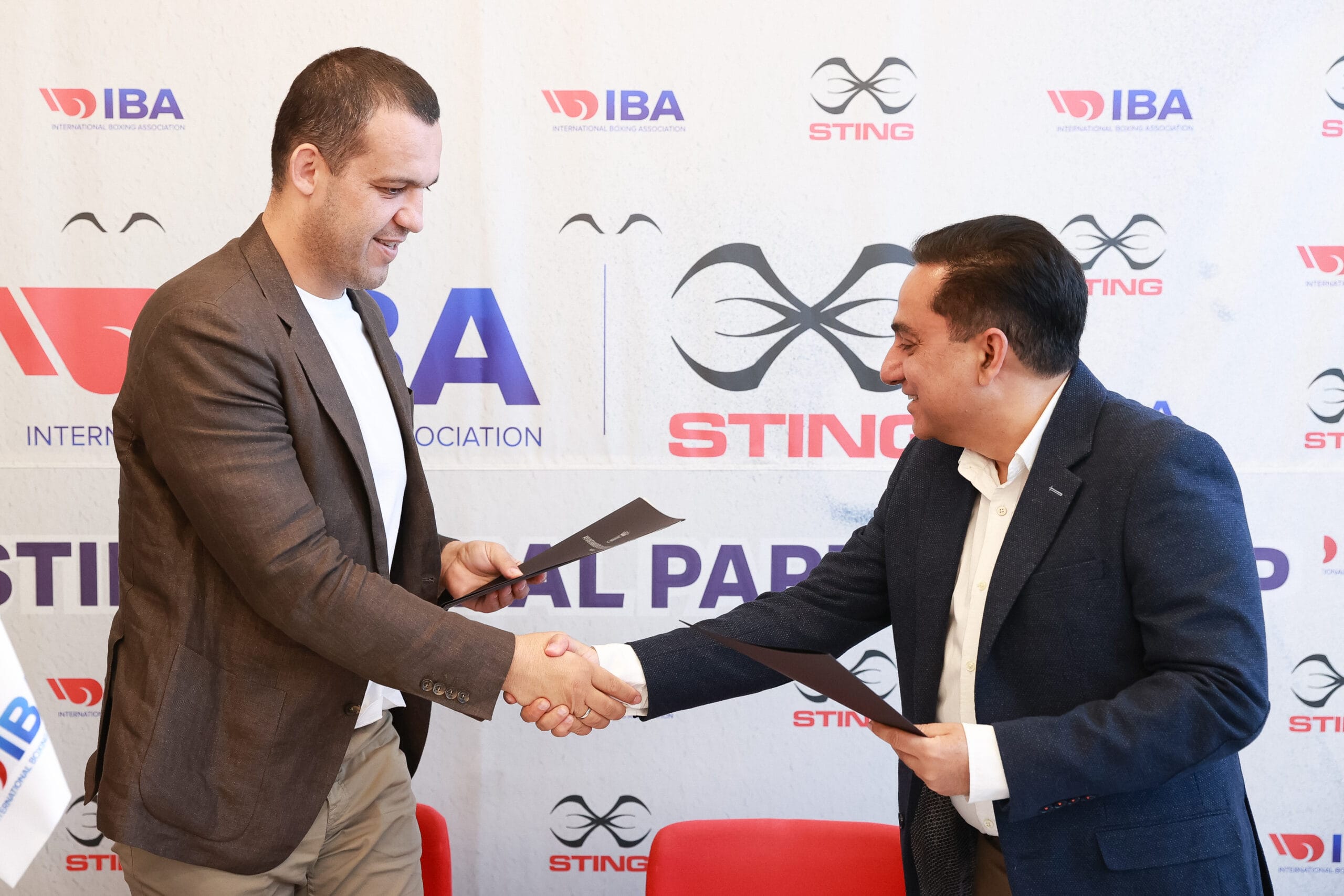 The International Boxing Association (IBA) has signed a six-year global sponsorship agreement with Australian boxing equipment, apparel, and footwear brand STING. The agreement has been proudly announced at an unveiling ceremony in Spain on November 14th before the opening ceremony of the IBA Youth Men's and Women's World Boxing Championships in La Nucía.
The new partnership, which commences on 1st January 2023 and runs until the end of 2028, is part of the newly created IBA commercial programme which offers businesses both a long-term partnership and exclusivity, enabling commercial viability of the IBA as well as a smooth run of international boxing competitions.
Under the terms of the deal, STING will supply gloves, headguards, gauze, tapes, footwear, and uniforms for the athletes as well as uniforms for the volunteers and the IBA staff. In return, Sting will be granted a comprehensive set of marketing, digital, and merchandising rights at IBA-owned and IBA-sanctioned events.
'It gives me great pleasure to welcome STING to the global boxing family as we look ahead to an exciting new partnership over the next six years,' IBA President Umar Kremlev said. 'We always put our athletes at the core of everything we do and, by delivering the best quality boxing material supplied by our partner STING, we prove the importance of the safety and well-being of our athletes. Together we can help enhance boxing's popularity around the world as we aim to realize our vision of becoming the welcoming global home of boxing.'
STING Sports CEO Amir Anis added that STING is "thrilled to be able to support the IBA as an official global supplier."
'IBA is not only looking for a supply of boxing equipment but together with STING, it is planned to develop innovative solutions and tools to enable boxing fans and athletes to get access to the very best material. Across digital content, e-commerce, athletes' endorsement, and retailers it is planned to further grow the popularity of the sport of boxing while at the same time guaranteeing the commercial viability of IBA and to continue building a global home of boxing,' Anis added.
STING Sports has been founded by Amir Anis in 2003 in Melbourne. The company was an official supplier for a series of major boxing competitions in the past.
The International Boxing Association is the sole governing body of Olympic boxing worldwide, established in 1946. IBA unites 5 continental Confederations and 203 National Federations.