IBA declares 2023 as Year of Asia to celebrate the growth and development of boxing in the region
February 17th, 2023 / IBA, Fair Chance Team, ASBC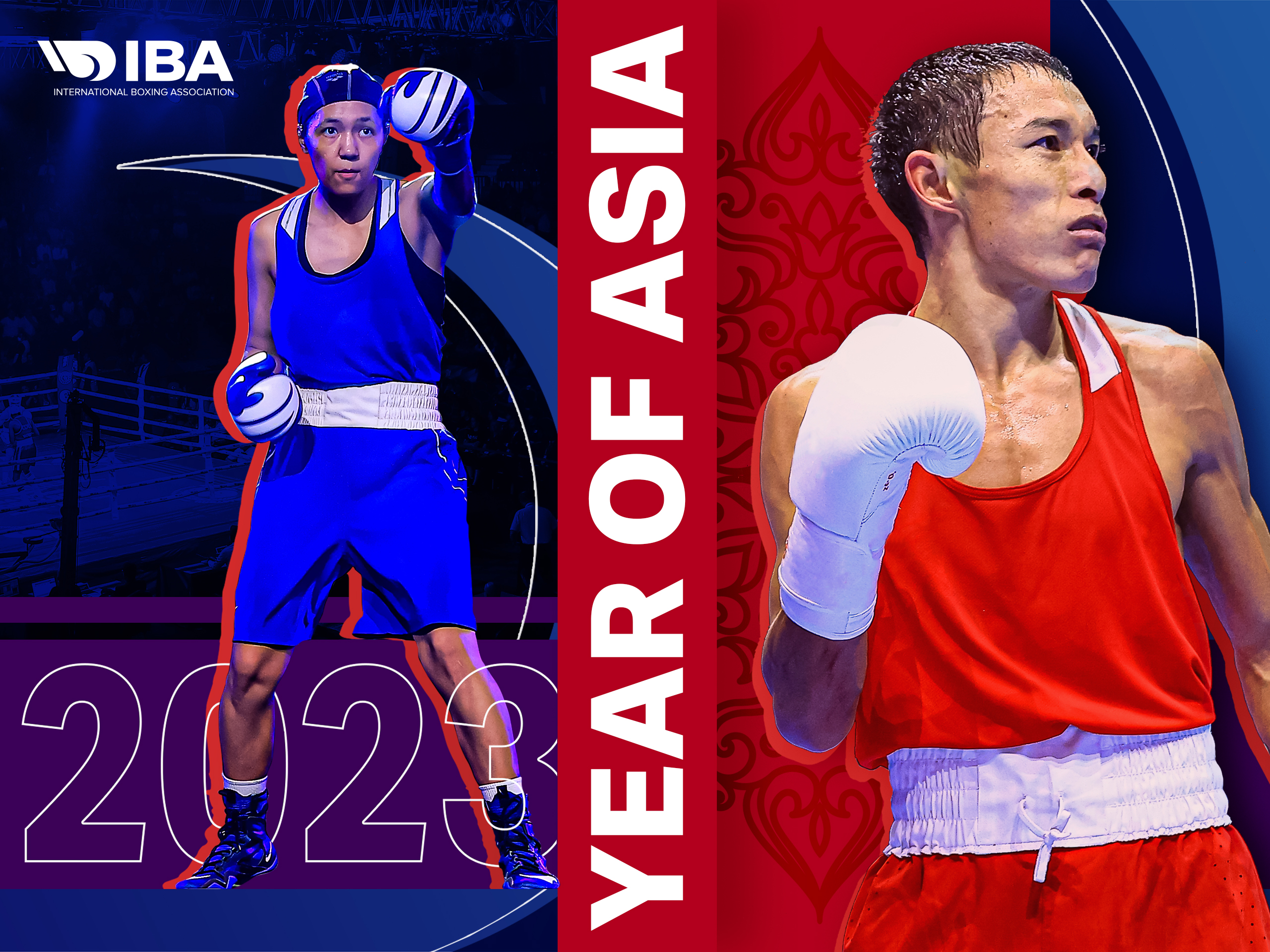 The International Boxing Association (IBA) has announced 2023 as the Year of Asia. The IBA is committed to promoting the growth and development of the sport of boxing across the world on all continents, with the Asian continent chosen to celebrate their tangible results and give further impetus to the continent's impressive progress.
Asia will host this year's IBA Women's World Boxing Championships in New Delhi, India and the IBA Men's World Boxing Championships in Tashkent, Uzbekistan. These events will bring together the best boxers from around the globe and provide an exciting showcase of their outstanding talent and the diversity of the sport.
IBA President Umar Kremlev shared that he is thrilled with the decision to celebrate the Asian continent this year and said, 'This is a great opportunity for us to showcase the immense talent and potential of Asian boxing on the global stage. We are going to have two IBA major events on the continent, as well as numerous educational programs. We are eager to see the results of our efforts in Asia this year.'
Pichai Chunhavajira, the Asian Boxing Confederation (ASBC) President and a Member of the IBA Board of Directors, echoed the excitement for the Year of Asia and said, 'The Asian Boxing Confederation is honored to be a part of this exciting initiative by IBA. Asia has a rich history and culture of boxing, and we are confident that this year will be a turning point for the sport in the region. With the IBA Men's and Women's World Championships taking place in Tashkent and New Delhi, respectively, we look forward to seeing the growth and progress of boxing in Asia and we are excited to share our knowledge and best practices with other regions.'
'The Year of Asia is a celebration of the exceptional talent and success of the boxers from the continent around the world,' said Dian Gomes, IBA Board of Directors member from Sri Lanka. 'With an impressive number of champions from the Asian continent at IBA events, it's evident that the region is a formidable force in the sport. It's no surprise that the top-3 countries in IBA rankings are from the Asian continent. The Year of Asia is a testament to the impact our continent has made on the sport.'
The Year of Asia is expected to bring numerous events and initiatives that will showcase the growth and development of the sport on the continent. From the IBA World Boxing Championships to regional events and training camps, the Year of Asia is poised to be a celebration of the passion and talent of the Asian boxing.
The IBA's declaration of 2023 as the Year of Asia is a significant moment for the sport on the continent and a testament to the organization's unwavering commitment to promoting boxing globally.