IBA celebrates 30 days to go until IBA Women's World Boxing Championships in New Delhi
February 13th, 2023 / New Delhi 2023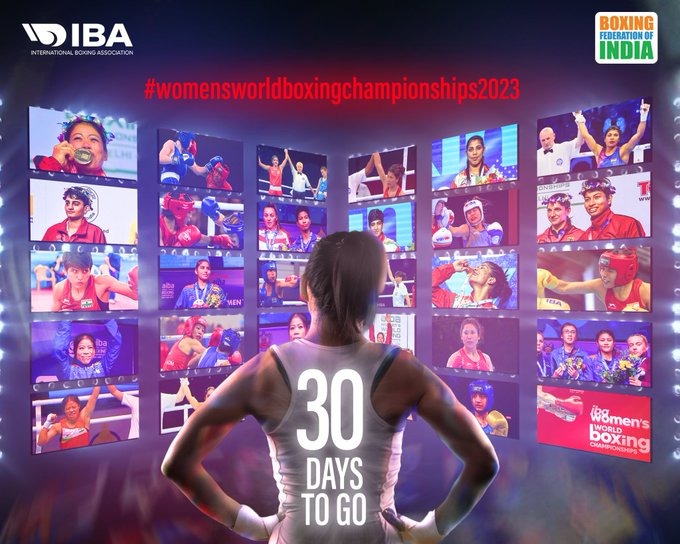 With 30 days to go, International Boxing Association (IBA) marks significant progress in preparations for the IBA Women's World Boxing Championships in New Delhi, India. The most prestigious IBA event for women is set to take place from 15-26 March 2023 at I.G. Sports Complex, K.D. Jadhav Indoor Hall.
More than 380 boxers from 74 nations are registered to participate in the biannual women's flagship competitions in India that host the event for the third time in its history. The numbers have already exceeded the latest edition of the Women's World Championships, where 310 boxers from 73 countries took part.
The registration deadline for the upcoming IBA Women's World Boxing Championships was extended to 25 February 2023 to provide more opportunities for women boxers from all over the world. National Federations can register their athletes here.
The event will feature a comeback of World and Olympic Champion from France, Estelle Mossely, who turned professional in 2018 and holds the IBO lightweight title. The women's boxing superstar won the national trials in 60kg to get a chance to repeat her success at the upcoming major tournaments in 2023-24.
Lin Yu-Ting from Chinese Taipei, Brazil's Beatriz Ferreira, Canadian Tammara Thibeault, Lovlina Borgohain from India, Nesthy Petecio from the Philippines, Italian Irma Testa, Moroccan Khadija Mardi, Ekaterina Paltceva from Russia, Alcinda Panguana from Mozambique, Wang Lina and Li Qian from China are to name a few among decorated boxers who are aiming to reach the top in New Delhi.
IBA ensured the same prize fund of $2.4 million USD as in the previous edition, guaranteeing that the winners in each of the 12 weight categories receive $100,000 USD, silver medallists get $50,000 USD, and bronze medallists earn $25,000 USD each.
The event promises to be a spectacular showcase of the talents of women boxers and will provide a platform for these athletes to inspire the next generations. The competition is expected to attract numerous spectators and fans from across the globe.
'We invite everybody who loves boxing to come to New Delhi or join the army of fans in front of TV screens and witness the greatness and passion of women boxers striving for glory,' IBA Secretary General and CEO George Yerolimpos said. 'During 10 exciting competition days, the best skills of the world will challenge each other for the most prestigious title in boxing. Everything is set to be organized at the highest level in India, and I am looking forward to spectacular fights and unforgettable moments.'
Media Accreditation Information:
To request media accreditation for IBA Women's World Boxing Championships New Delhi 2023, please fill out the application form online.