IBA and WBA sign collaboration agreement
November 28th, 2022 / IBA, IBA President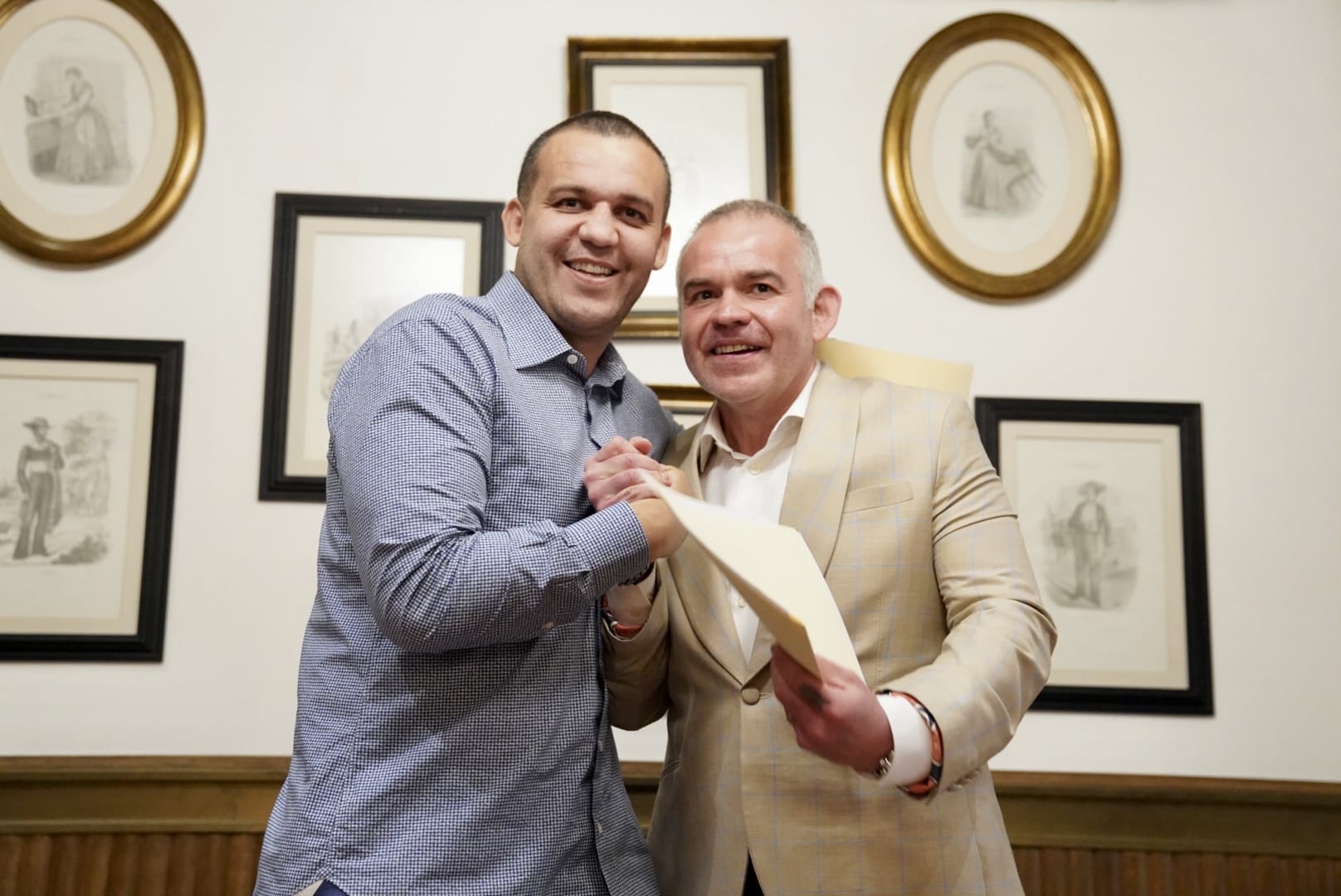 Presidents of two boxing organizations, Umar Kremlev from the IBA side and Gilberto Jesus Mendoza from the WBA side, have agreed on future cooperation between the organizations and the development of a roadmap of mutual work across complete interests during their meeting in Mexico City.
The agreement includes cooperation in the development of amateur athletes and their integration into professional boxing through specific programs.
The parties aim to create single regulations for amateur and professional boxing including boxers' medical safety and well-being management, coaches' development, and accordance with technical and competition rules.
'Within IBA, We are building a Global home of boxing. The cooperation between IBA and WBA can provide the future of boxing as a sport, our goal is to build the bridge between the two organizations and give more opportunities to all boxers worldwide,' IBA President said.
'This agreement with IBA is something that will bring many benefits to boxing. I have always had the slogan that Boxing is One and being able to bring the most important entity of professional boxing closer to the most outstanding of amateur boxing is a huge step towards achieving our goals and integrating this great sport,' Gilberto Jesús Mendoza said during the meeting.
The agreement also foresees the development of a joint Academy and the integration of WBA/IBA boxers into respective tournaments.
Both sides agreed to work on possible new competition concepts and joint events.
Moreover, the strategy will be studied to implement the World Boxing Tour program, in which the WBA will provide support to the IBA and which will consist of a series of events that will award points to the fighters for the IBA world ranking.