IBA and FIBA meet to discuss joint initiatives and knowledge sharing project for International Federations
January 23rd, 2023 / General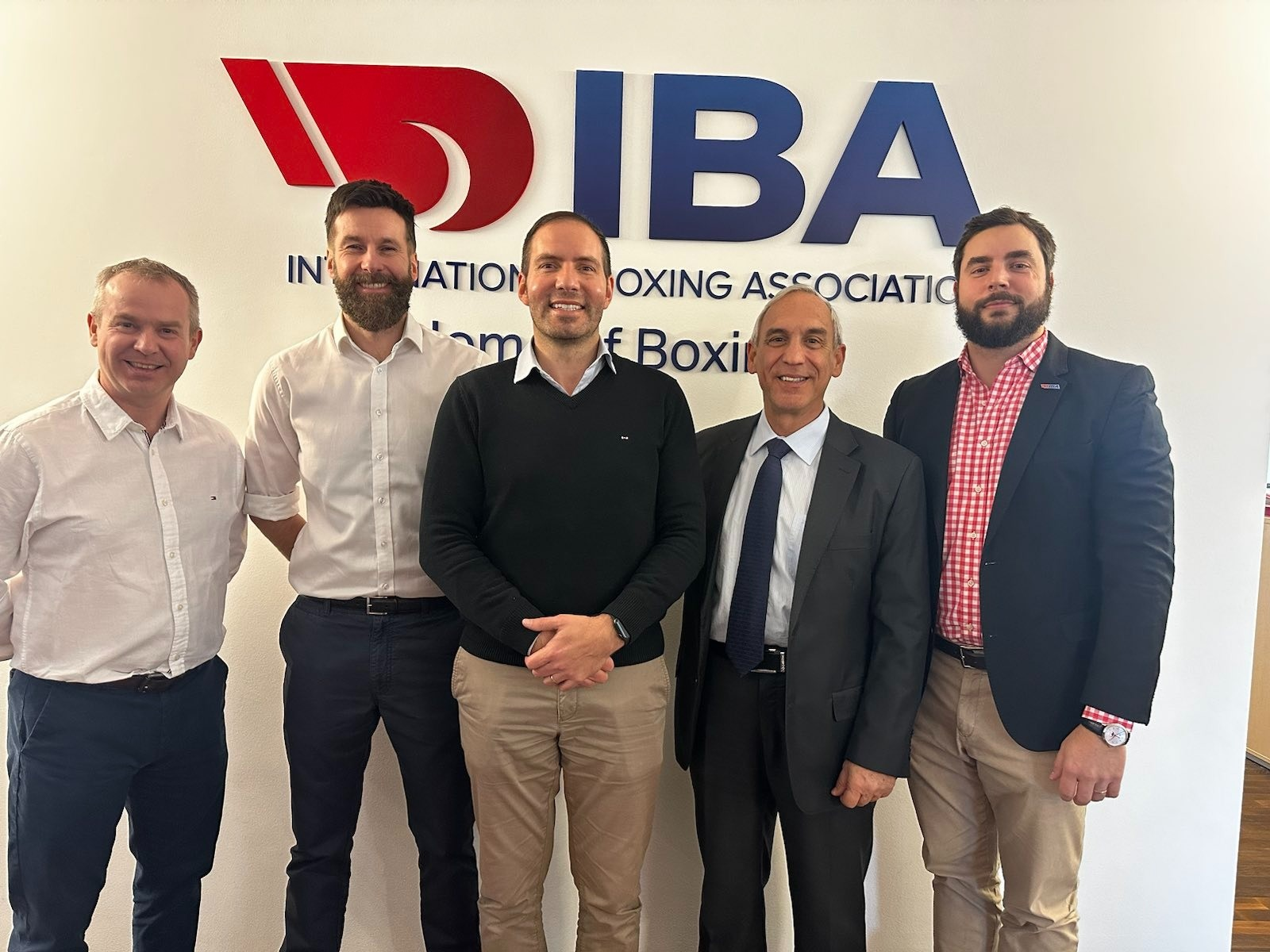 FIBA, the International Basketball Federation, is currently working on a project aimed at promoting knowledge sharing and best practices amongst International Federations (IFs) and other sporting organizations. The International Boxing Association (IBA) was invited to take part in the project and share its know-how on the role of the Technical Delegate and Officials. IBA Secretary General and CEO George Yerolimpos welcomed FIBA representatives in the IBA Head Office on Thursday, 19 January 2023.

During the meeting, IBA Head of Sport Marko Petrič guided FIBA Head of Competitions Fabien Hoeppe through the major boxing competitions preparations as well as implementation. He revealed the complexity of processes needed for the smooth organization of the tournaments and stressed the necessity of a proper planning process and ample resources.

The project of FIBA centers around the concept of Technical Delegations in different sports, and the goal is to compile a comprehensive report on this topic that can be used to help IFs and other sporting organizations improve their own practices. Through this project, FIBA hopes to gain a deeper understanding of the different approaches used by different sports and to identify any common challenges or opportunities.

FIBA's project is an excellent example of how IFs and other organizations can work together to improve the overall quality and fairness of international competitions. By sharing knowledge and best practices, the parties can learn from each other and make the necessary improvements to their own practices. This is a significant step towards the growth and development of sports and fair play.