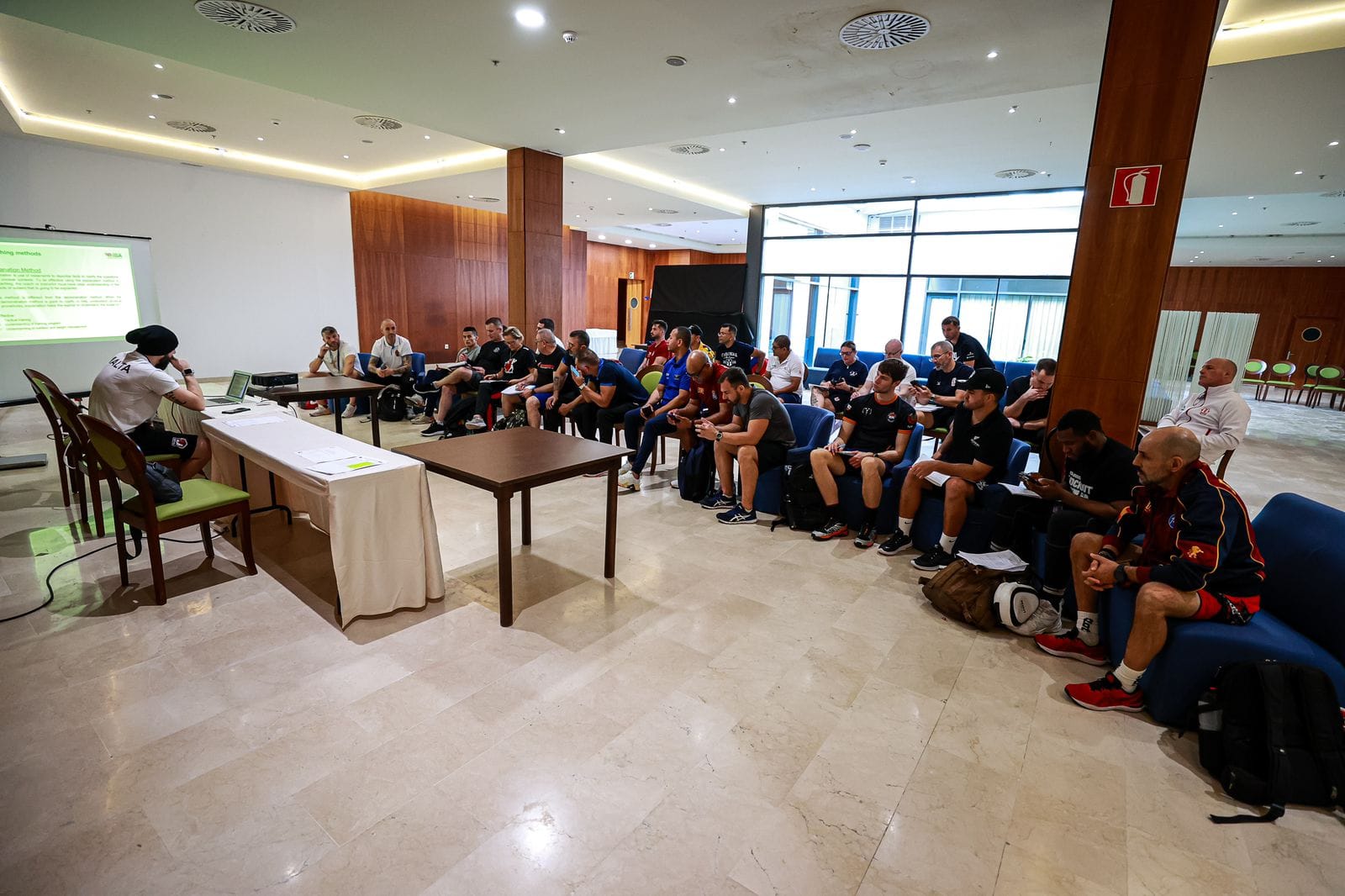 IBA 1-Star Coaches Course is being successfully delivered at the international level within the IBA Youth Men's and Women's World Boxing Championships in La Nucía, Spain. The course has brought together almost 30 participants who have come to the championships as national coaches to assist their teams, as well as coaches who came to Spain specifically for this course. The program is being adjusted to facilitate the competition schedule and the various needs of each participant, through mixing theoretical lectures and workshops with daily live practice with the athletes on site.
As part of the ongoing training objectives the course includes a special module dedicated to the recently updated IBA Technical and Competitions Rules, along with more detailed information regarding the IBA Coaches Regulations Manual. This area has a focus on other essential management questions and advice on how to become a competent mentor for your athlete.
IBA would like to thank the Spanish Boxing Federation for assistance in providing the platform here in La Nucia to allow coaches a valuable opportunity to gain knowledge and experience in an international setting, here at the world championships. For all the future education projects, IBA actively encourages National Federations to follow the IBA Courses Calendar and to forward all requests regarding education directly to IBA Development Department development@iba.sport.
IBA continues the work within the development space, with another IBA 3-Star R&J Course to take place against the World Boxing Tour, to be held in Guadalajara, Mexico, over the period November 28th – December 10th, 2022.  We will also be hosting an IBA 1-Star Coaches Course at the very same time as part of the run up to 2023 and the IBA Year of Development and Education.
2023 will prove to be a very busy year, with the President having already travelled to a number of extremely important locations around the world to support the IBA Development programme.
Notably the year will consist of many courses so that we can grow our subject matter expert capability, to include Ringside Doctors, International Technical Officials, Referee and Judges and the need to support our growing population of quality coaching across the globe.  Distributed training will be a key aspect of this work.
All of the above work is duly supported by our key stakeholder engagement and outreach programme.  IBA remains in an extremely good place in terms of education, to include a number of really exciting joint sport and development projects running through December 2022.