Togo launches Year of Africa activities with a series of courses and a first stop for the HeadsUp Truck
May 19th, 2017 / IBA
On Friday 19 May, the AIBA HeadsUp Truck arrives in Togo for the first stop on its tour of the continent as part of AIBA's flagship 'Year Of…' boxing legacy project. The leg began on Thursday with 96 participants occupying the first of the 4,835 course places set to be offered across 2017, before Friday's agenda includes activities for 120 youths. The year-long project is targeting a 250% increase in Africa's pool of certified coaches, R&Js and technical staff and will see US$100,000 of equipment donated in gyms and schools, bringing more than 750,000 people to boxing for the first time.
"The HeadsUp Truck arrival in Togo represents a symbolic moment for the Year of Africa, but a lot of the hard work is already well underway, the positive results of which are clear to see. The continent's 54 National Federations have been working closely together to ensure that each leg of this journey has the collective input of all the neighbouring NFs and the first courses have been filled with enthusiastic and talented coaches and officials who are ready to lead African boxing into a new era of success," said AIBA President Dr Ching-Kuo Wu.
The Togo leg began with courses for Coaches, ITOs and R&Js as well as a WADA conference for 112 attendees during its inaugural day on 18 May, with the truck's presence, complete with portable boxing ring and gym, bringing the local population even closer to the action, inspiring a new audience to take up the sport, as well as providing the coaches with an opportunity for some practical tuition. All course participants will take part in an extensive Q&A session at the end of the final day on Saturday, before Sunday's closing ceremony and a final coaches session on Monday.
The 2017 Year of Africa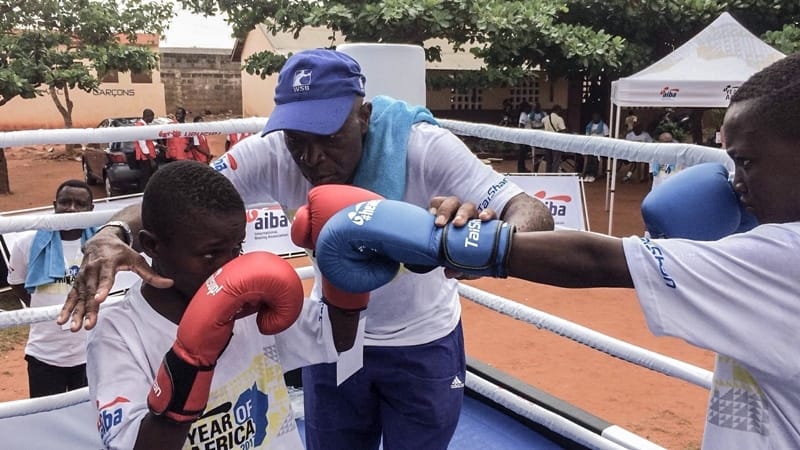 The Year of Africa initiative is a far-reaching programme focused on the development of boxing on the continent, with the goal of harnessing the huge potential in African boxing and delivering improved performances and results from the 54 National Federations in the run-up to, and during, the Tokyo 2020 Olympic Games. At its core are educational programmes for the extended AIBA Family, and those looking to join it, based in 12 regional hubs, and a HeadsUp Truck which will bring the excitement of the sport alive thanks to its portable boxing ring and gym.