Host City Agreement signed with Kazakhstan Boxing Federation for the IBA Women's World Boxing Championships 2024 
August 29th, 2023 / General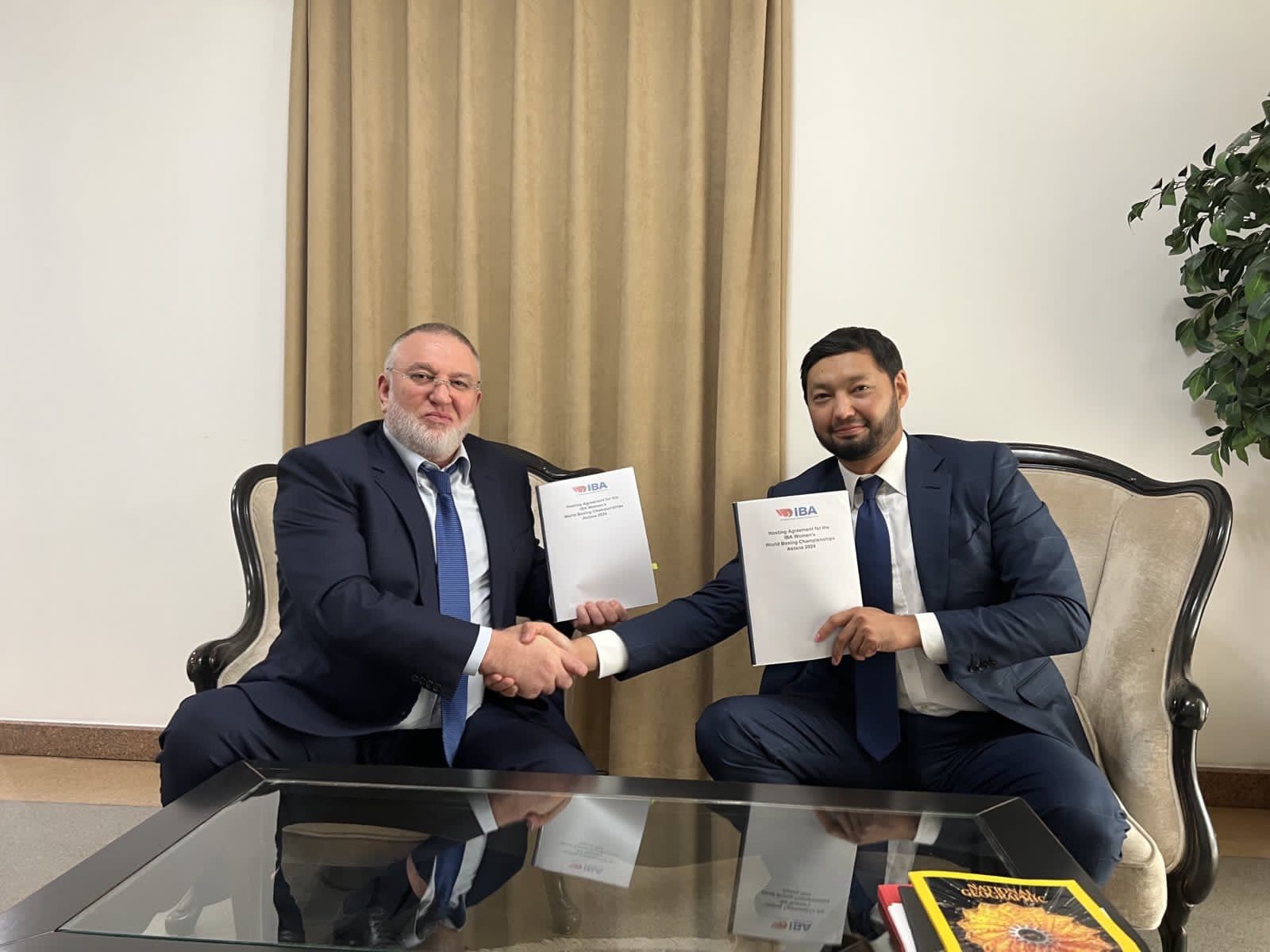 IBA Vice President Abdulmutalim Abakarov and President of Kazakhstan Boxing Federation Kenes Rakishev signed an agreement for Astana to host the IBA Women's World Boxing Championships 2024. The signing ceremony took place in the Ministry of Sports and Culture of Kazakhstan.
The World Championships will take place in October 2024 in Astana. The medal-winners will receive prize money, with the overall fund of $4.8 million, where $200,000 will be secured for the gold medallist, $100,000 is set for the second place and each of the bronze medallists will receive $50,000. The head coaches of the medallists will get 10% of the prize money, and the National Federations are eligible for 20% of the sum.
'I am happy that such a powerhouse in boxing as Kazakhstan is to host IBA main event for women. The country has all the infrastructure and recourses to organize the event at the highest levels. In addition, I am confident that this World Championships will give further impetus to women's boxing in the country that already has a lot of great champions and talented prospects. I am looking forward to this great event to be held in Astana,' Mr. Abakarov said.
'The World Boxing Championships in Astana is a great opportunity to demonstrate once again the strength and spirit of this sport in Kazakhstan! Our country rightfully received the right to host this fantastic global boxing competition. The outstanding reputation of Kazakhstan on the world stage has ensured that this event has been put in its rightful place. Looking at the stars of the first magnitude, we will have a new wave of representatives of our younger generation of athletes,' Mr. Kenes Rakishev noted after the high meeting.
Astana has already hosted the IBA Women's World Boxing Championships in 2016.