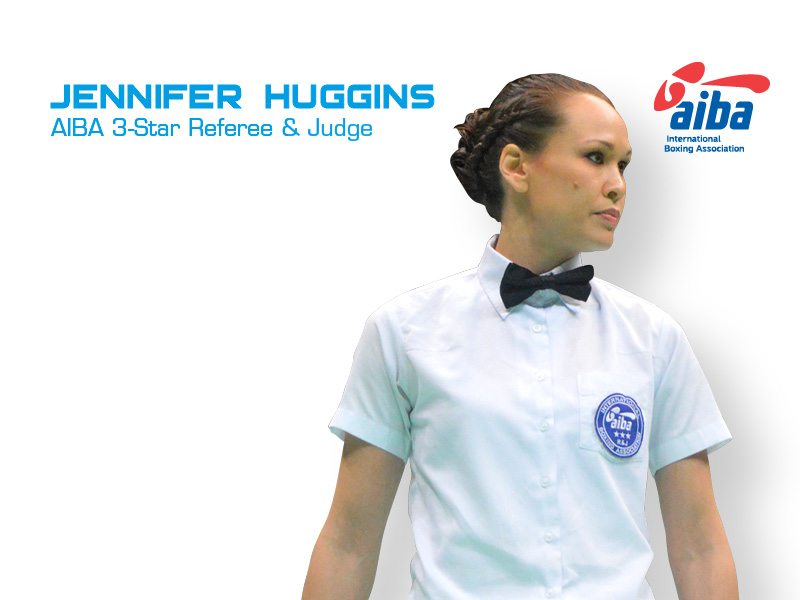 As an AIBA 3-star R&J, what is the most exciting part of the job?
To be in the ring with top-level, competitive boxers is exhilarating and one of the greatest honors. The energy that the boxers bring during their matches fills the stadiums and then transmits onto screens, for all of those watching at home.
How do you become an AIBA R&J?
It is important to always learn from and adapt to every experience in boxing. One of the greatest ways of doing this was to become an official. They call it the "Sweet Science" – my enjoyment and, ultimately my understanding of boxing, was elevated dramatically by choosing to be a referee and judge. I started locally in Canada and have been fortunate to have some great officials to mentor me and help get me to the AIBA International level.
You also work as a coach in Canada. What are the main differences between your job as a coach and the one as an R&J? Do you feel like being part of both is complementary?
I am extremely passionate about the sport of boxing. I have been fortunate enough to participate as a boxer, coach and as a referee. In every instance, I have come to understand the sport in new ways.
The main difference between refereeing and coaching is a similar contrast a boxer faces between training and the fight. It is the tools the boxers develop in training that will be showcased when they step into the ring for their fight.  When coaching, I can work with the athletes on improving their skills. Once I'm in the ring as a referee, the role changes to ensuring the boxers utilize their skills in line with the rules.
Although refereeing and coaching appear to be on completely different spectrums of the sport, I have found that being a referee has increased my ability, as a coach, to help boxers with technique, tactics and how to utilize the rules to help them achieve success in their bouts.
You are part of the Ambassadors' program, which aims to promote women's boxing. Why is it important for you to become such an ambassador?
When I started in boxing, I stood out for being a female in an "aggressive" sport perceived to be dominated by men. I have worked hard to establish programs within the community to break many of the false stigmas attached to the sport. It has been inspiring to see how hard AIBA works to support women in the sport. Since the 2012 Olympics, with the inclusion of three women's weight classes, it is clear that women have established themselves at the top level of the sport. To be chosen by AIBA as an ambassador to promote women's boxing, at the international level, is a dream come true.
You are at the genesis of Fight to end Cancer in Canada, why is it important for you?
I am commonly asked why I choose to "fight" cancer. The truth is, there are so many causes out there that need to be supported and one day I hope to fight for all of them. However, it is cancer that continues to attack those who mean the world to me – my community.
The battle, which one faces with cancer, is much like a boxing match; only the decision to step into the ring was made for them along with their opponent. The importance of a team that stands behind a boxer can make, or break their fight. It is no different for someone who is faced with the reality of having to fight cancer.
Who has inspired your career?
My peers, community and mentors are constantly inspiring me. Also, my career has been heavily influenced by my life in the sport of boxing. I find the metaphor of a boxer, the trials and tribulations endured by boxers and the sacrifices to achieve their ultimate goals is what drives me to continue to always reach higher in all of my endeavors.
Who is your favorite boxer, athlete and why?
A true athlete eats, sleeps and breathes their sport.  A champion in the ring, Muhammad Ali also worked hard to be "The People's Champ". Ali held true to his values and never gave up fighting both in and outside of the ring – making him a true champion.
What is your favorite quote?
"If my mind can conceive it, and my heart can believe it – then I can achieve it."
– Muhammad Ali