Gadzhimagomedov aims for KO, La Cruz wants more titles at IBA Champions' Night in Serpukhov
August 25th, 2023 / IBA Champions Night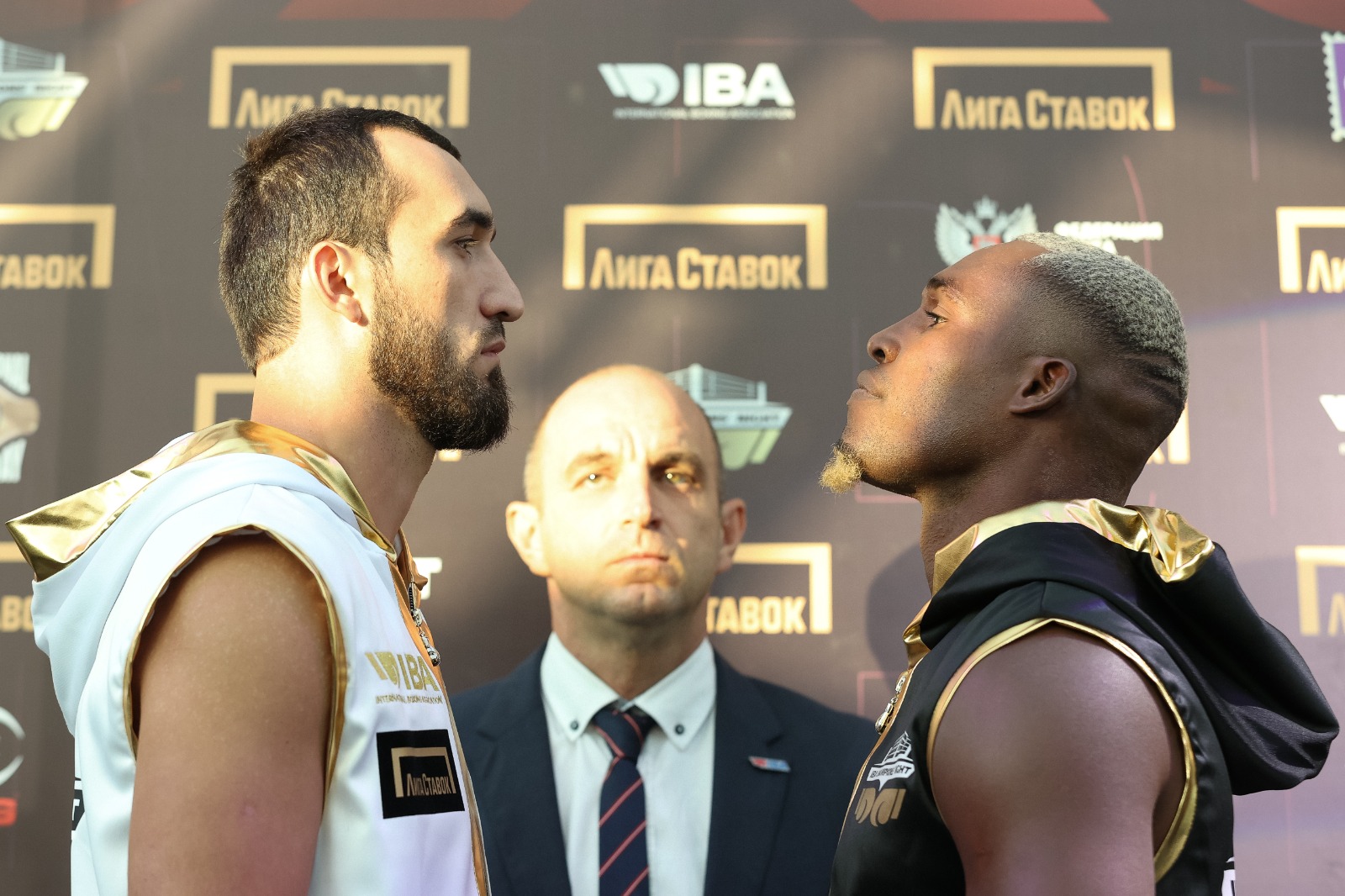 International Boxing Day starts with a pro boxing event in Serpukhov, Russia with 9 top-tier bouts set for IBA Champions' Night.
The top fight of the night is scheduled between 2-time World champion from Russia Muslim Gadzhimagomedov and legendary 5-time World champion Julio La Cruz from Cuba. The bout of two great champions will become a spectacular show, as La Cruz won two previous fights against Gadzhimagomedov, and the Russian is hungry for a victory in their rematch.
'We have already met in the ring, and I drew my conclusions. La Cruz is an uncomfortable rival as he always avoids real fights. We've prepared a different strategy for him, and I hope this plan will work. We'll see everything in the ring. My goal is to perform according to the plan of my coaches, and, if possible, to finish it ahead of time. La Cruz is not getting younger, and 5-round format is to my benefit,' Gadzhimagomedov claimed.   
La Cruz, in turn, looks very confident on the eve of their third bout, saying, 'I want to try my best, show the results of my work and gain victory. I want to have a great fight, as always, and keep collecting more titles. This is what I train and get ready for.'
Other eight fights promise the same level of intensity, as the boxers from Russia and around the world will face each other for glory and prize money fund. The winners are to receive $15,000 and the runners-up win $10,000.   
Full fight card of the evening:
Egor Nazarov (Russia) vs Shohrukh Jiyanov (Tadjikistan), 67kg
Stanislav Vasilev (Russia) vs Muzaffar Rasulov (Uzbekistan), 70kg
Pavel Fedorov (Serbia) vs James Chereji (Romania), 63.5kg
Odiljon Aslonov (Uzbekistan) vs Shadiri Musa Bwogi (Uganda), 75kg
Bakhodur Usmonov (Tadjikistan) vs Luis Arcon (Venezuela), 63.5kg
Mark Petrovskii (Russia) vs Julio Castillo (Ecuador), +92kg
Vsevolod Shumkov (Russia) vs Lazaro Alvarez (Cuba), 63.5kg
Khariton Agrba (Russia) vs Xolisani Ndongeni (RSA), 67kg
Muslim Gadzhimagomedov (Russia) vs Julio La Cruz (Cuba), 92kg
Today, the weigh-in ceremony takes place in Serpukhov. Check the photos on the IBA Flickr channel here.
You can watch the event live at its dedicated page.