Gabrielė Stonkutė: "Now I feel respect from those, who didn't believe in my success"
November 17th, 2022 / Interviews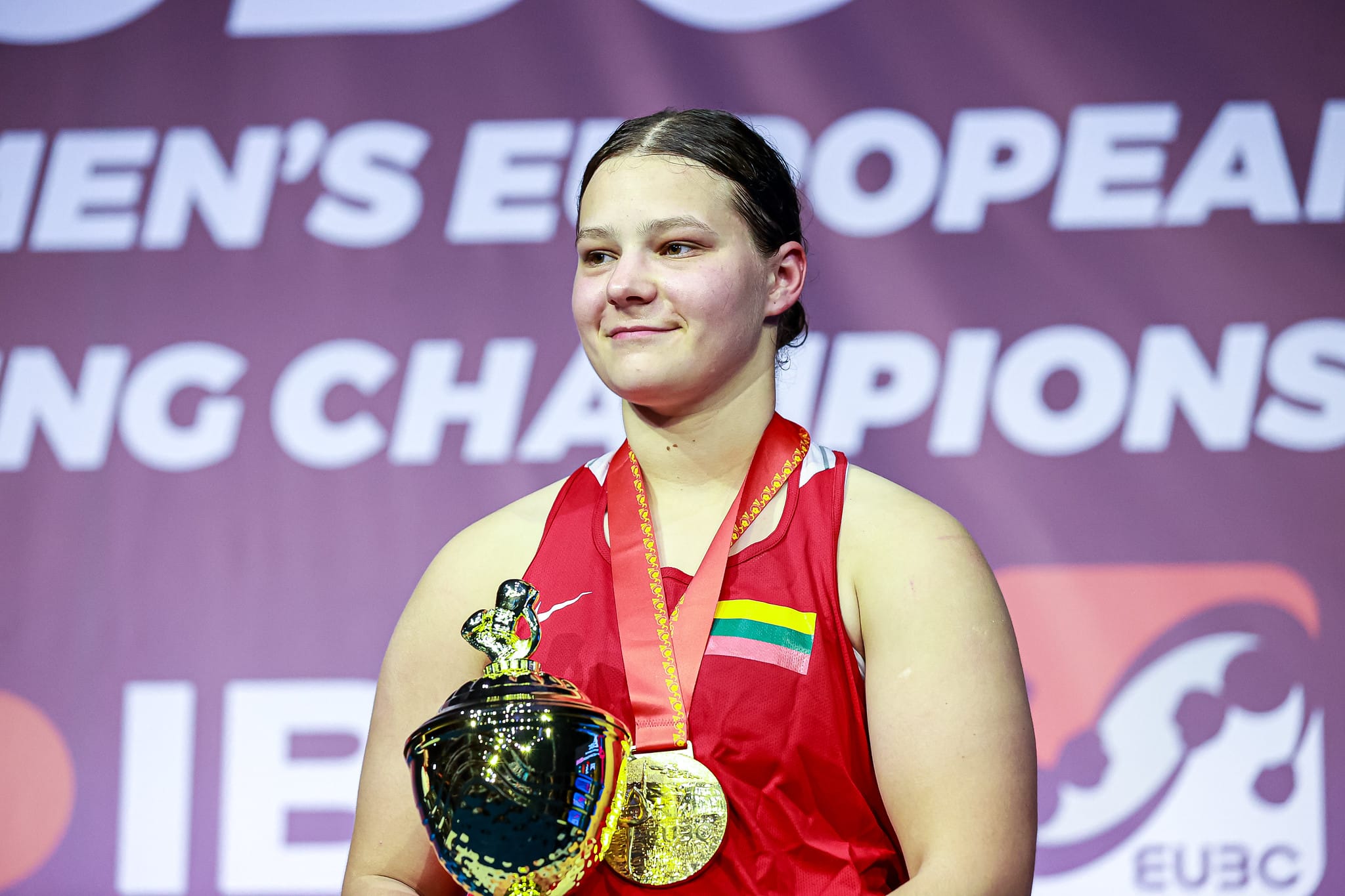 Gabrielė Stonkutė is only 21 years old, and this year is a fantastic one for the young Lithuanian boxer. She had her debut at the IBA Women's World Boxing Championships in Istanbul and came back with a gold medal in light heavyweight. Later, she performed at the EUBC Women's European Boxing Championships in Budva for the first time and claimed one more gold.
She was 13 when she put her gloves on in her hometown of Kretinga. Being an active child, she was interested in trying combat sports.
'My boxing gym is quite simple. It's not very big, but it has a friendly team and coaches. I feel like I'm at home and can be myself. There aren't many girls in our gym, there are usually seven of us,' Stonkutė said.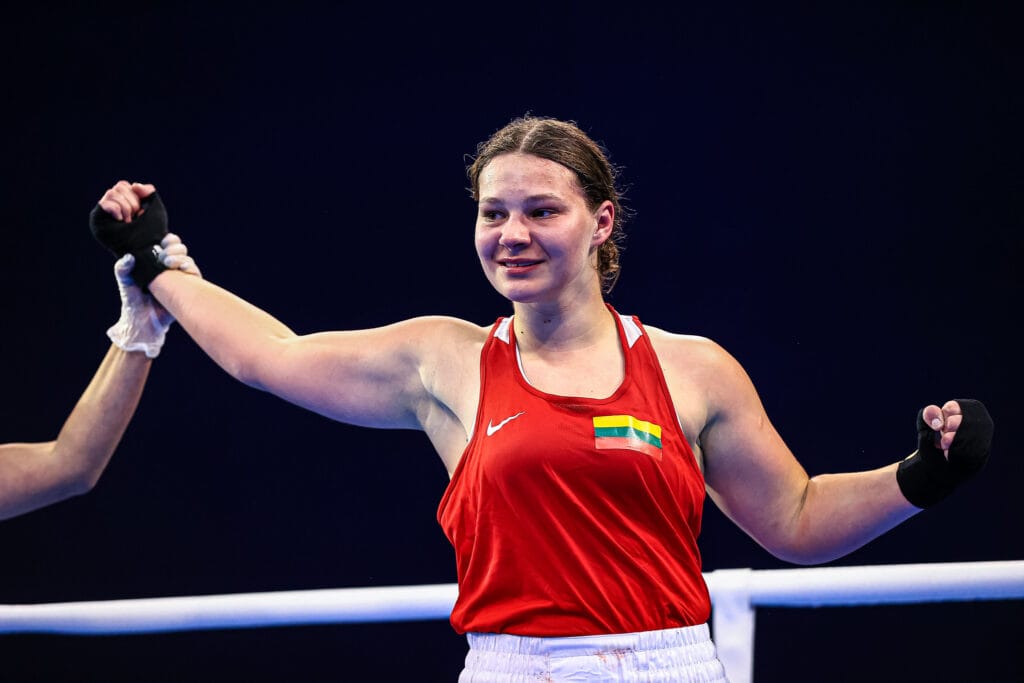 Gabriele admits this is the best year of her career so far.
'I made my debut at the European and World Championships, where I reached the highest goals. This is a year I will never forget, neither for me nor for my country, Lithuania,' she claimed.
'In Istanbul, I rewrote history, and it felt amazing. It was the most important victory of my career, even more, significant due to my first time in such a large-scale event.'
At the EUBC Women's European Boxing Championships in Budva, she had formidable rivals that were successfully overcome.
'The toughest fight was the final against Poland's Martyna Jancelewicz, because my semi-final fight against Ukraine's Raisa Piskun was called off early due to my advantage,' Gabrielė remembers.
Stonkutė praised her coaches, who helped her a lot on the way to this success.
'Without them, I wouldn't be where I am today. I am most grateful for my first coaches, as they saw potential in me that even I didn't see. I can't single out one best piece of advice from my coach, Vidas Bružas, but having him by my side always calms me down before a fight. He is a great specialist, his combinations or tactics that I use in fights always work.'
She lent her $100,000 USD prize money to her father to invest in his new business. He supported his daughter all the way from the very beginning in the sport.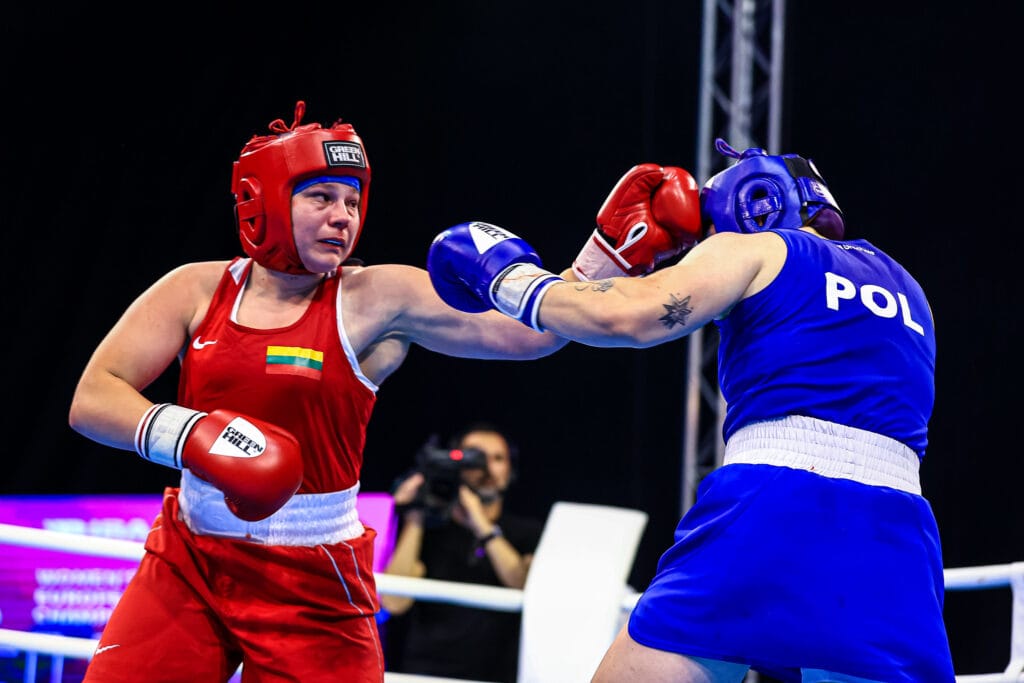 'Now I have a world title, but life hasn't changed too much. I have even more confidence. I also started to feel respect from the people around me, who previously didn't think I could achieve so much,' Gabrielė said.
'For me, this is just the beginning, but this year has been accomplished to the fullest. My next goal is the 2024 Paris Olympics,' she added.
Stonkutė is studying at the Lithuanian Sports University, she's in the third year of the Coaching Systems study programme.
'I believe that boxing is a wonderful sport that everyone should try and see how non-aggressive it is and how much strength it can give to a person,' she concluded.