THE FIVE KEY FACTS ABOUT THE 2017 AIBA WORLD CHAMPIONSHIP CONTENDERS YOU NEED TO KNOW
August 12th, 2017 / IBA
18 Rio 2016 Olympic Games medalist will be among the contenders in Hamburg.
Of the 280 boxers who will start the race for the gold medals in Hamburg, 18 tasted Olympic glory by coming away with a precious medal at the Rio 2016 Olympic Games a year ago. After a strenuous qualification path via the five tough Continental Championships earlier this year, only the best boxers in the world have made it to Hamburg, and here are five facts behind the tournament that will see reigning Olympic Champions Hasanboy Dusmatov and the Cuban trio La Cruz, Lopez and Alvarez facing difficult tests to retain their titles in the most competitive World Championships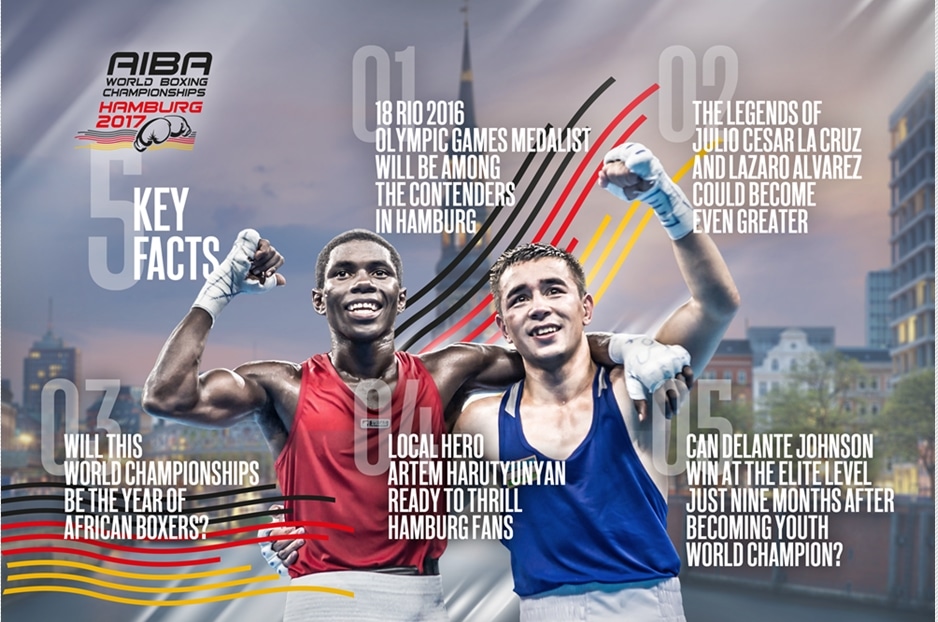 The legends of Julio Cesar La Cruz and Lazaro Alvarez could become even greater
Cuba's all-powerful Julio Cesar La Cruz and the stylish Lazaro Alvarez have already proven their places among the legends of our sport by winning three editions of the World Championships. Hamburg could now be added to those magic moments, where a gold medal would leave them second only to "Guantanamo's Giant" Felix Savon, winner of an incredible six gold world titles.
At only 26 and 28 respectively, "The prince" Alvarez and "the Doctor" La Cruz still have time to add more World Championships to their titles, and after golds at the ASBC American Continental Championships a couple of months ago, they look to be on top of their game.
Will this World Championships be the Year of African boxers?
After the successful implementation of the AIBA legacy project Year of Africa which has impacted more than 750,000 people across the Continent with boxing and educational activities, now is the time for Africa's stars to take up the baton and show they are once again ready to take their place among the best boxers on the planet.
The experienced Algerian Mohammed Flissi and Cameroon's Dieudonne Ntsengue are two of the African trump cards that could indeed top the podium at the end of nine days of boxing action in Hamburg.
Local hero Artem Harutyunyan ready to thrill Hamburg fans.
Two years ago, the Light Welterweight Artem Harutyunyan defeated Russia's Armen Zakaryan to become AIBA Pro Boxing World Champion on a memorable night of boxing in Hamburg. The Rio 2016 bronze medalist enjoyed a magic connection with the fans which drove him all the way to the title.
Germany's great medal hope in the next edition of the AIBA World Boxing Championships is ready for the biggest challenge of his career knowing that the support in the stands will help make him one of the toughest opponents to beat.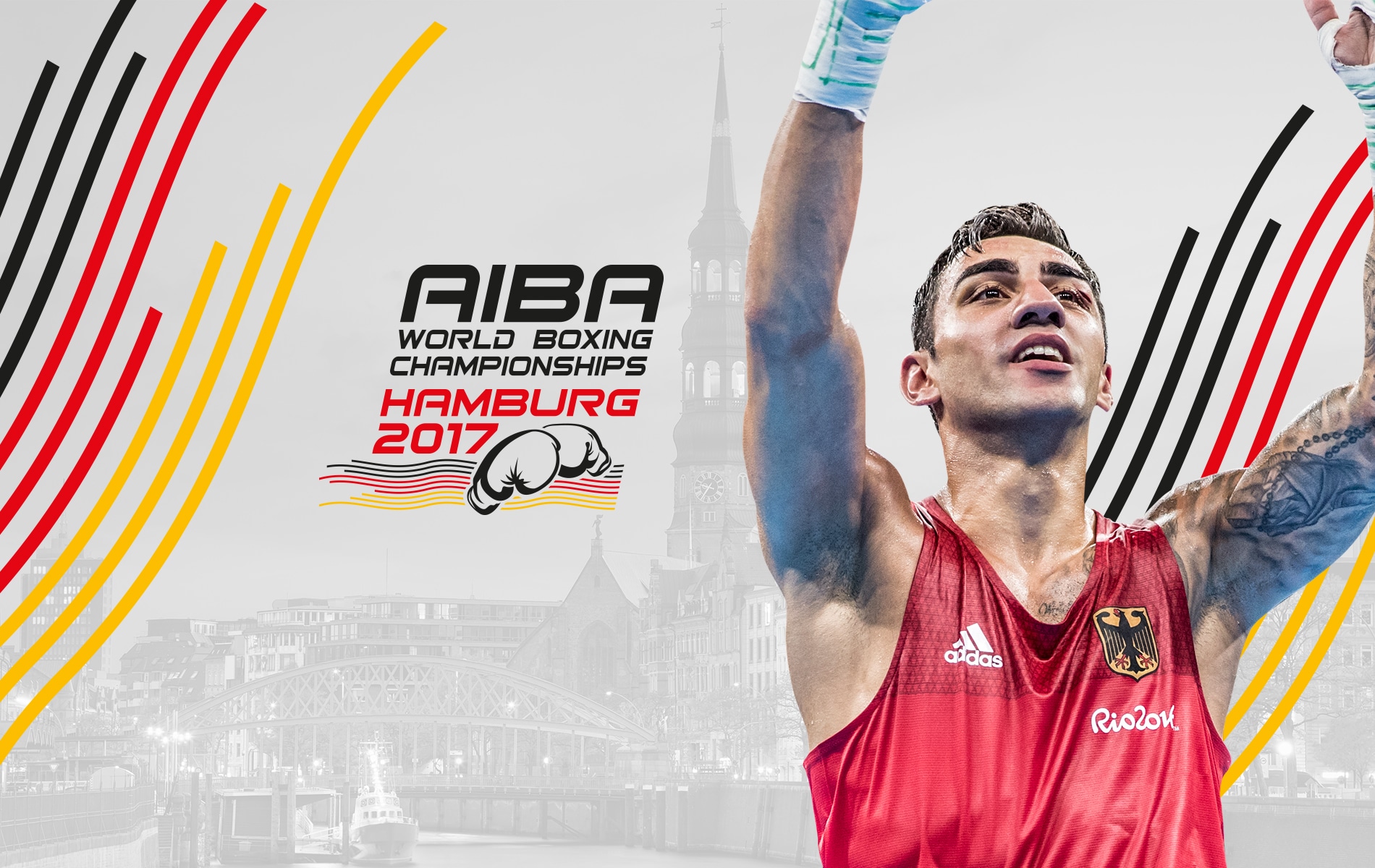 Can Delante Johnson win at the Elite level just nine months after becoming Youth World Champion?
In November last year, USA's Delante Johnson surprised the boxing world in Saint Petersburg at the Youth World Championships, his calm attitude and superb technique granting him a well-deserved gold medal.
Traditionally, the bridge between the Youth and the Elite level takes several years of mental, physical and technical adaptation even for the best boxers, but Johnson showed his best at the ASBC Continental qualifier in Tegucigalpa, stopped only in the final by Cuban legend Lazaro Alvarez. One to watch in Hamburg without a doubt.