Final bouts of the ASBC Asian U22 Boxing Championships took place in Tashkent
January 29th, 2022 / IBA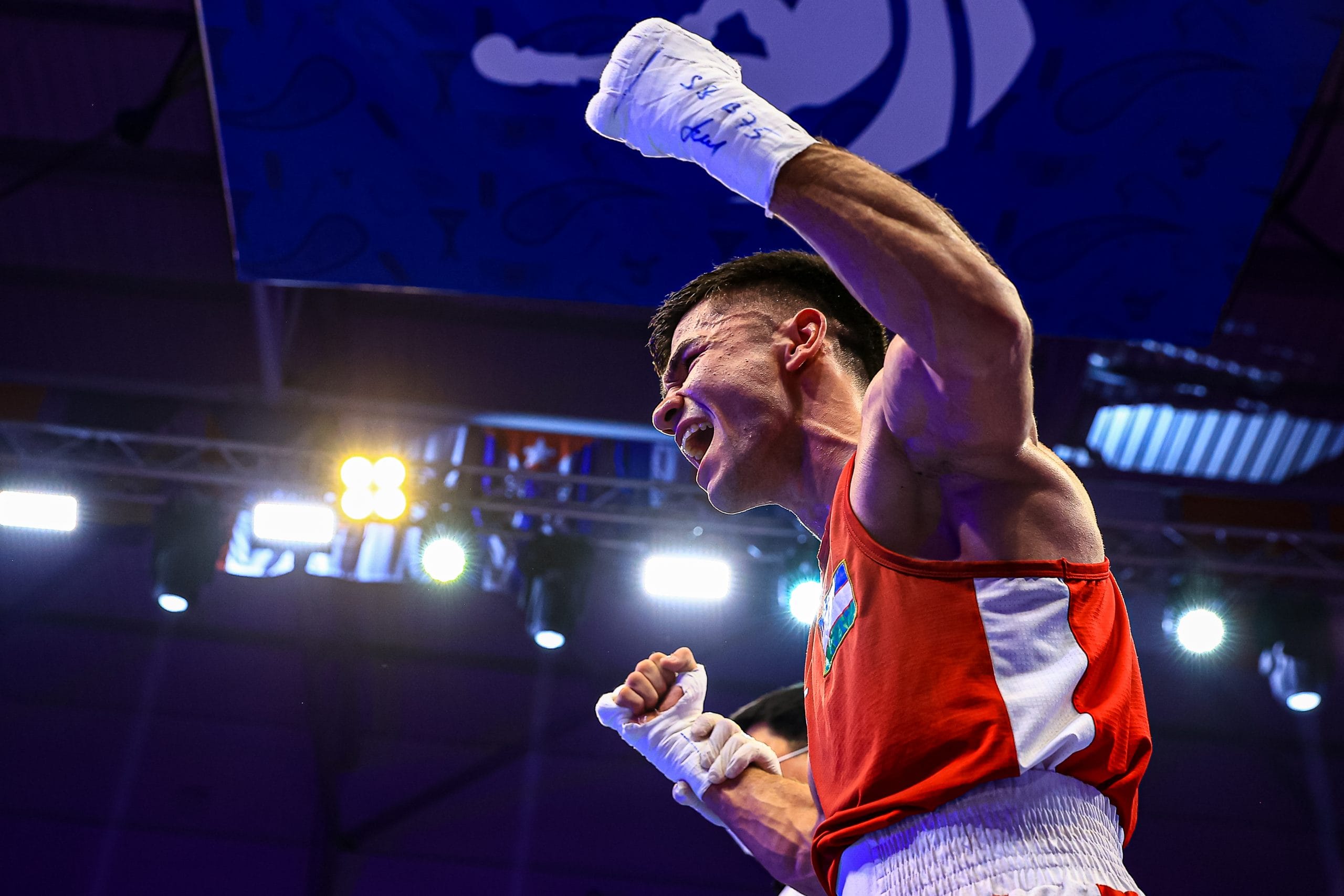 Twenty final bouts took place in Tashkent, Uzbekistan during the ASBC Asian U22 Boxing Championships. The host country earned 16 titles in the championship while Mongolia, Japan and Tajikistan were also on the winners' list.
The ASBC Asian Boxing Championships returned to Tashkent after five years of break when the Uzbekistan Boxing Federation hosted the elite championships in May 2017. Boxers who were born in 1999, 2000, 2001, 2002 and 2003 attended the tournament.
The venue was the Uzbekistan Universal Sport Complex. 12 countries and 109 boxers attended the 1st historical ASBC Asian U22 Boxing Championships in Tashkent, Uzbekistan.
Female boxers competed in the official 12 weight categories from the minimumweight (48kg) up to the heavyweight (+81kg). Male boxers were allowed to participate in 13 categories from the minimumweight (48kg) up to the super heavyweight (+92kg). 
"The event reflects a world class organisation that shows the tremendous effort put in for preparation.  I satisfied with the level of coordination among the Uzbek Federation, ASBC and all other stakeholders.The level of boxers has been improving across all Asian nations, and we've seen very interesting bouts that show how much those boxers developed," ASBC President Anas Alotaiba said.
One of the special guests of the event, famous Uzbekistanian boxer Bakhodir Jalolov praised the level of organisation of the event.
"I competed on Asian championships many times and this time I see the highest level of the organisation. I never saw anything like that. There are a lot of strong and talented athletes here. Boxers from Tajikistan, Kyrgyzstan and other countries showed impressive skills.I liked the boxer from Tajikistan in 81 kg, he beat our guy in the first bout. Also our super heavyweight is the one who can achieve great things in boxing," Jalolov said.
The winners of the ASBC Asian U22 Boxing Championships
Women's 48kg: Farzona Fozilova, Uzbekistan

Women's 50kg: Sabina Bobokulova, Uzbekistan

Women's 52kg: Feruza Kazakova, Uzbekistan

Women's 54kg: Enkhjargal Munguntsetseg, Mongolia

Women's 57kg: Sena Irie, Japan

Women's 60kg: Badmaarag Ganzorig, Mongolia

Women's 63kg: Mokhinabonu Abdullayeva, Uzbekistan
Men's 48kg: Asilbek Djalilov, Uzbekistan

Men's 51kg: Mukhammadkodir Mamirjonov, Uzbekistan

Men's 54kg: Shakhzod Muzaffarov, Uzbekistan

Men's 57kg: Dilshod Abdumurodov, Uzbekistan

Men's 60kg: Khurshidbek Rasuljonov, Uzbekistan

Men's 63.5kg: Ruslan Abdullayev, Uzbekistan

Men's 67kg: Javlonbek Yuldashev, Uzbekistan

Men's 71kg: Azizbek Tojiyev, Uzbekistan

Men's 75kg: Abdulaziz Abdupattayev, Uzbekistan

Men's 80kg: Jasurbek Yuldashev, Uzbekistan

Men's 86kg: Timur Merjanov, Uzbekistan

Men's 92kg: Davlat Boltayev, Tajikistan

Men's +92kg: Jakhongir Zokirov, Uzbekistan