Fifteen countries celebrated gold medals at the EUBC Youth European Boxing Championships
April 22nd, 2022 / EUBC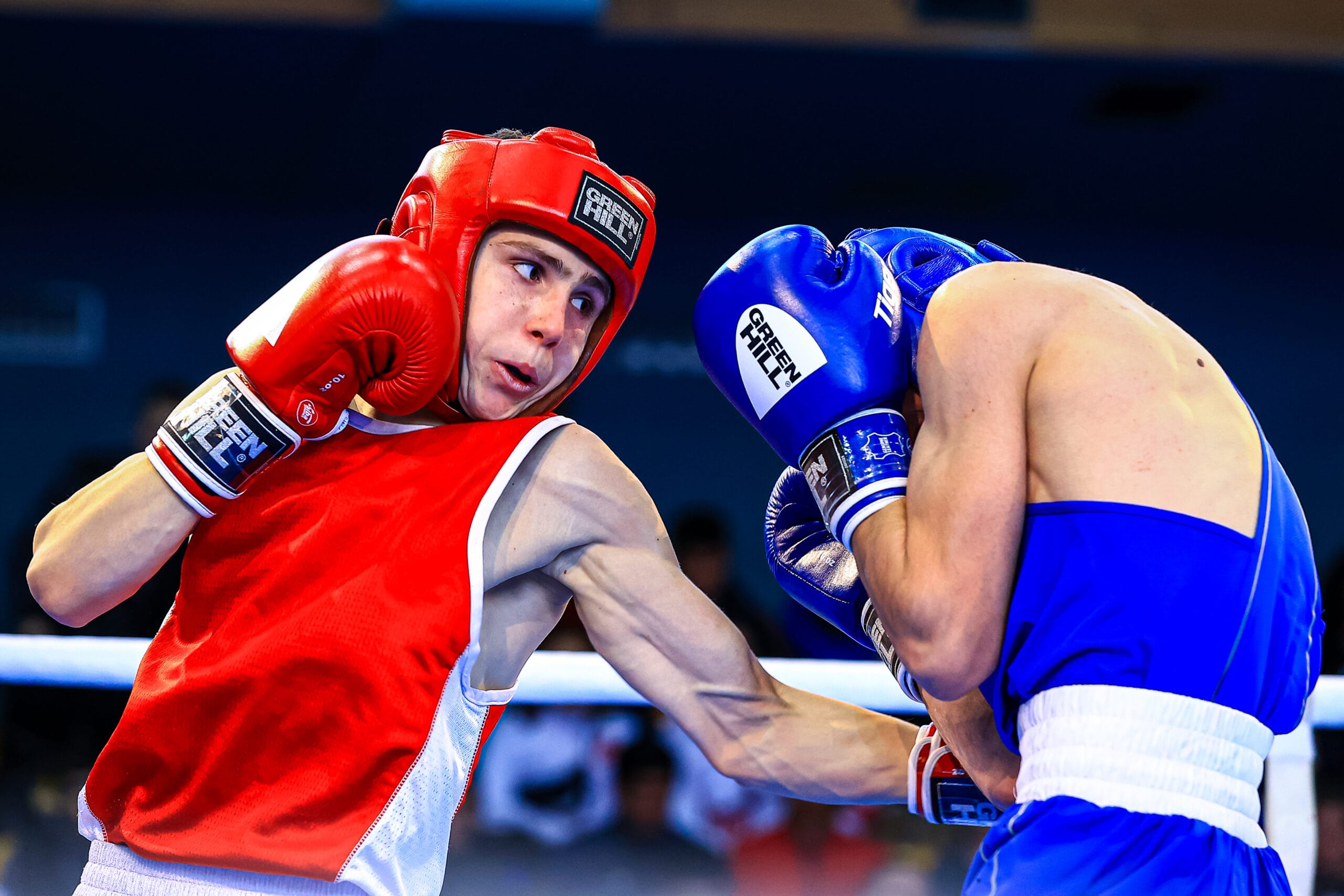 The EUBC Youth European Boxing Championships finished with its 25 title contests in Sofia, Bulgaria.
Ukraine became the most successful nation of the competition with five gold medals and 20% of all titles. England and Ireland returned to the EUBC Youth European Boxing Championships after a break and their teams succeeded. The English team bagged four gold medals and team Ireland took three.
Armenia, Azerbaijan, Bulgaria, France, Georgia, Germany, Greece, Italy, Norway, Romania, Serbia and Turkey won at least one title in the EUBC Youth European Boxing Championships. Serbian Sara Cirkovic and three-time European Champion Enriko Itauma from England were named as best boxers of the championship.
"The quality of the boxers and the quality  of the championships is really high class, I'm very satisfied. The kids bring a lot of very exciting fights, and I saw a lot of talents. The very important point is that not only Ukraine, not only Italy and other big countries showed they have a lot of potential but others too. That means that Europe has not just several countries but all of the European countries ready to step into a high level", Istvan Kovacs, IBA Secretary General commented.
"I'm really happy to have this prestigious event in Sofia. We had many bouts, we saw many really good boxers. And I'm really happy with my team who succeeded to have the event and I'm really thankful to the officials who were the part of the event. This is one of our main goals to host one elite or youth championship during the year. And we hope that we will be able to elevate the next ones. And we also hope that we will be part of the World boxing tour as we had the pilot event this year", Krasimir Ininski, Bulgarian boxing Federation President said.
The participating countries
Albania, Armenia, Azerbaijan, Belgium, Bosnia & Herzegovina, Bulgaria, Croatia, Czech Republic, Denmark, England, Estonia, Finland, France, Georgia, Germany, Greece, Hungary, Ireland, Israel, Italy, Kosovo, Latvia, Lithuania, Moldova, Montenegro, Netherlands, North Macedonia, Norway, Poland, Romania, Scotland, Serbia, Slovakia, Slovenia, Spain, Sweden, Switzerland, Turkey, Ukraine and Wales.
The list of the winners in the EUBC Youth European Boxing Championships
WOMEN
 48kg: Filiz Isik, Turkey
50kg: Sara Cirkovic, Serbia
52kg: Kaelya Mopin, France
54kg: Emily Whitworth, England
57kg: Asya Ari, Germany
60kg: Tetiana Dovhal, Ukraine
63kg: Valentina Marra, Italy
66kg: Crinuta Andra Sebe, Romania
70kg: Veronika Nakota, Ukraine
75kg: Sunniva Hofstad, Norway
81kg: Dearbhla Tinnelly, Ireland
\ +81kg: Cliona D'Arcy, Ireland
MEN
48kg: Kanan Babayev, Azerbaijan
51kg: Gor Ayvazyan, Georgia
54kg: Owen Ketley, England
57kg: Aider Abduraimov, Ukraine
60kg: Erik Israyelyan, Armenia
Men's 63.5kg: Demur Kajaia, Georgia
67kg: Oleksiy Boklakh, Ukraine
71kg: Flood Duggan, Ireland
75kg: Oleksandr Balabin, Ukraine
80kg: Michail Tsamalidis, Greece
86kg: Georgi Stoyanov, Bulgaria
92kg: Damar Thomas, England
+92kg: Enriko Itauma, England