FIDE President Dvorkovich visits IBA Head Office
September 14th, 2022 / IBA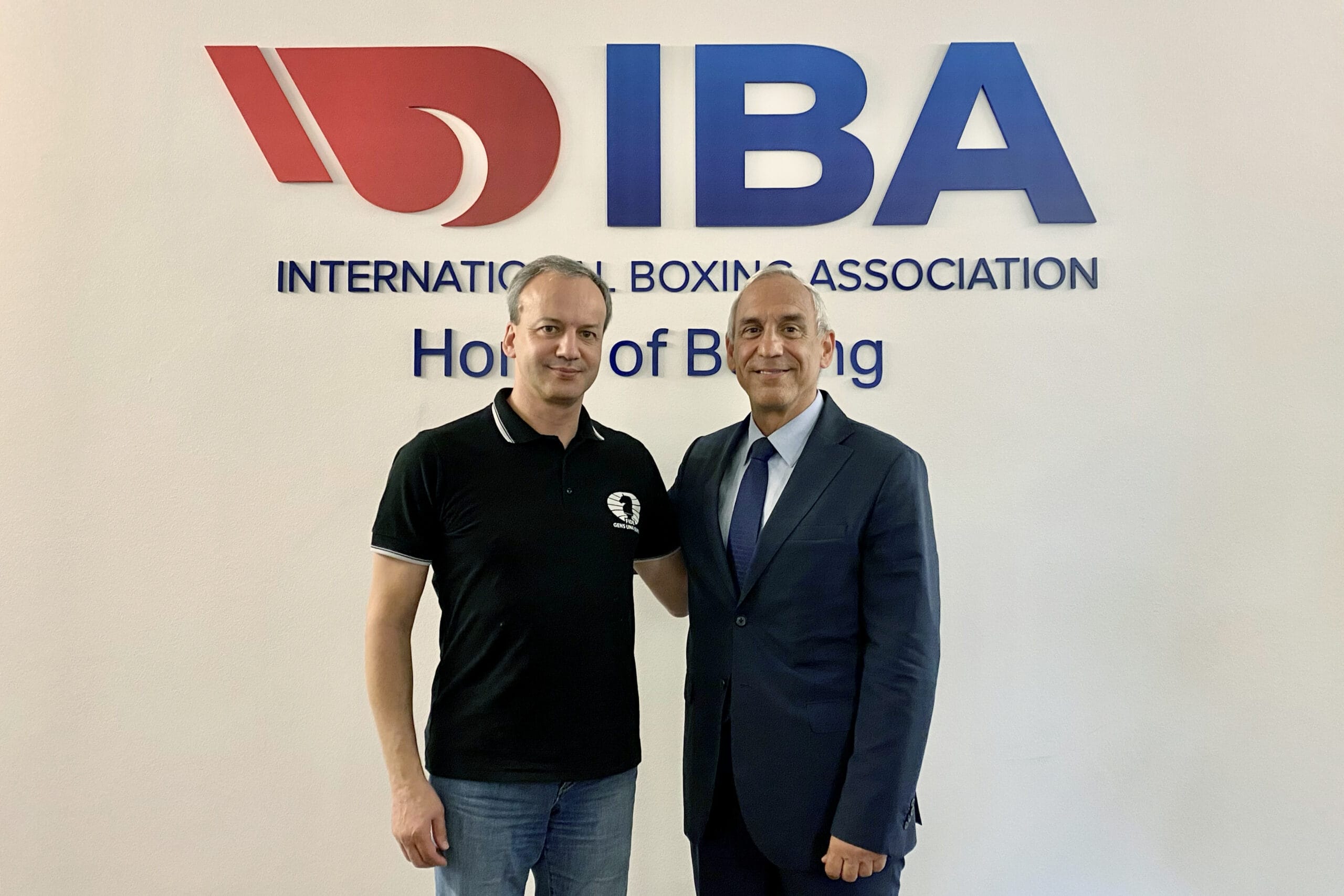 President of the International Chess Federation (FIDE) Arkady Dvorkovich visited IBA Head Office today and met with IBA Ad Interim George Yerolimpos. 
The parties discussed mutual support in the development of both sports and future cooperation.  
'I believe that cooperation between two ancient sports will be very fruitful. FIDE and IBA have a lot of experience to share. I'd love to mention the huge work done by the IBA during the last months and the reforms to come back to the Olympic Family. Furthermore, I would like to invite Mr. Kremlev and Mr. Yerolimpos to visit chess competitions in the foreseen future,' Dvorkovich said. 
Yerolimpos congratulated Dvorkovich on his re-election as FIDE President. In turn, he invited FIDE President to the IBA major competitions, such as World Championships and World Boxing Tour. 
'It's an honour for us, to receive the FIDE President at our Head Office,' Yerolimpos said. 'Chess is one of the oldest sports in history, it is beloved worldwide, along with boxing. Both sports require extraordinary thinking, stamina and courage: sometimes you have to risk in order to celebrate victory.'