Ferreira and Paltseva started with victories at the World Military Boxing Championship 
September 19th, 2021 / IBA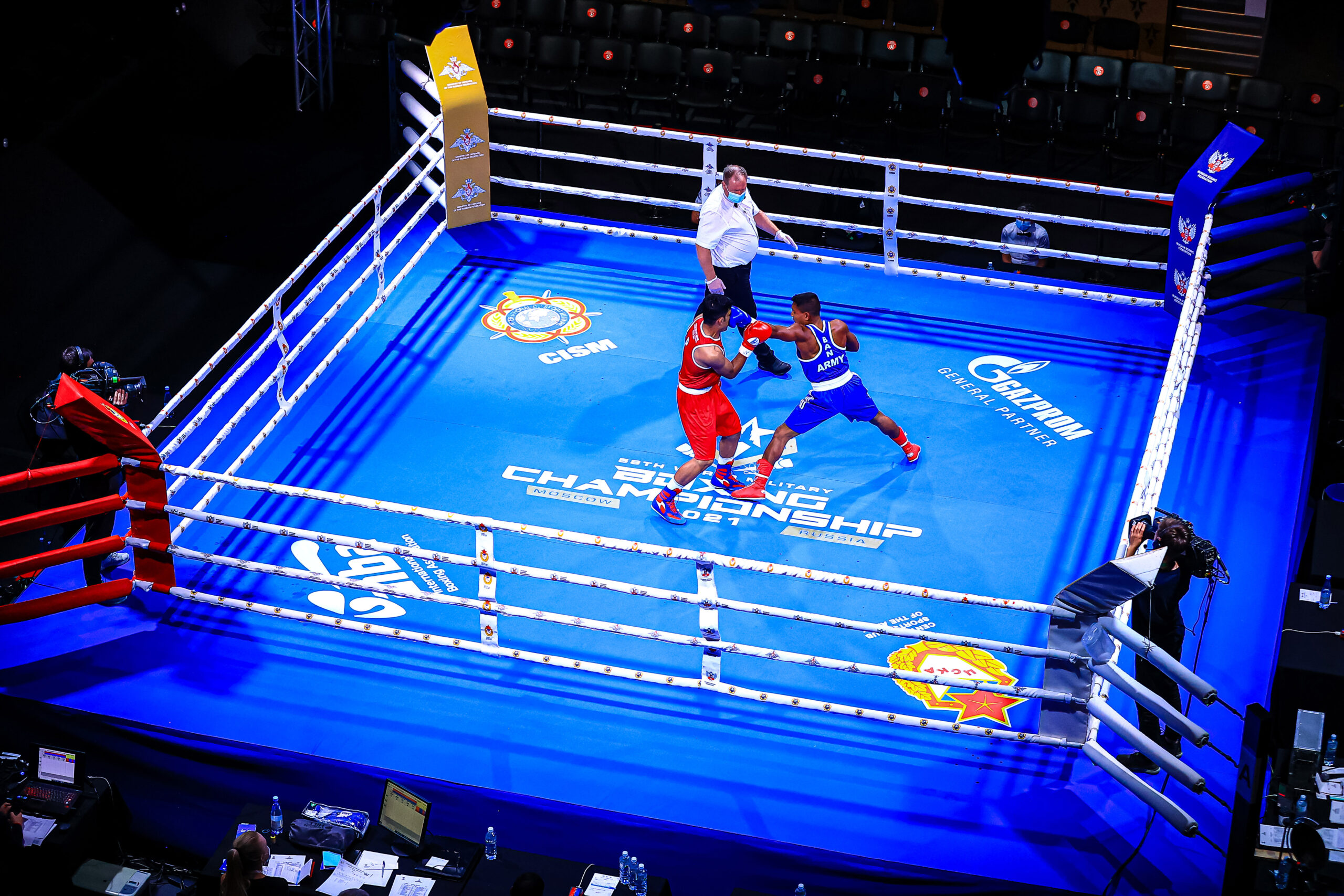 AIBA World Champions Beatriz Ferreira from Brazil and Ekaterina Paltseva from Russia won their first fights at the World Military Boxing Championship in Moscow, Russia. 
Ferreira, competing in a 60 kg weight class, won Aizhan Khojabekova from Kazakhstan by unanimous decision. In the next bout, she will meet with Russian Nune Asatrian. 
Last year, Paltseva changed her weight class from 48 kg to 51 kg. She eliminated Sanduni Priyadarshani Hanwellage from Sri Lanka unanimously and advanced to the quarter-final. Her next rival is Graziele Jesus de Sousa from Brazil who won over Mongolian Ehkhjargal Munguntsetseg by points 3:2.
Another favorite of the tournament in 91 kg Abner Teixeira from Brazil surprisingly lost by knockout, Moh Said Hamani from Algeria celebrated unpredictable victory in the first round. Ivan Sagaidak from Russia had a unanimous decision victory over Mahmood Hassan from Pakistan. Hamani and Sagaidak are to meet in the next stage. 
Day results: