Fair Chance Team's Jhuskarly Becerra: "With IBA, I feel that I belong to the team and have rights"
August 17th, 2023 / Fair Chance Team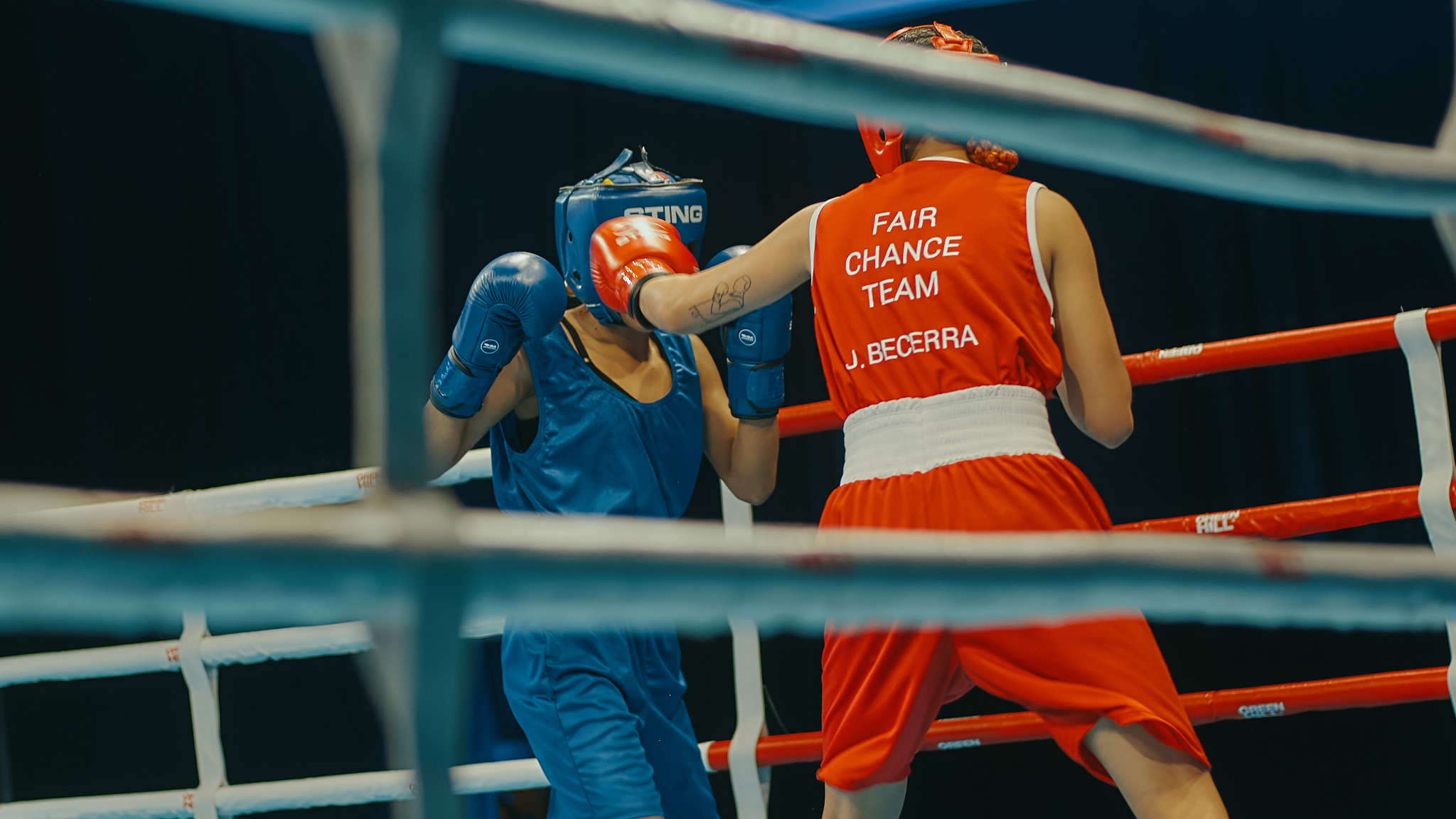 Venezuelan-born boxer Jhuskarly Becerra represented the IBA Fair Chance Team at the AMBC American Boxing Championships in Cali, Colombia where she finished with the bronze medal in the youth women's 50kg weight category. Now residing in Colombia, her refugee status holds her back from representing the nation at the international level.
Jhuskarly started boxing when she was 12, as her father introduced her to the sport. With strong character and persistence, the girl managed to improve fast and shape herself into a boxer. Becerra became a three-time national champion in Colombia and once was named the most combative boxer.
'Unfortunately, because of my refugee status, I could not participate in many other tournaments, but I have never lost hope that there would be more opportunities in the future. I would like to express my gratitude to my coach who always supported me and was constantly looking for the events where I could compete,' Becerra commented.
With IBA's constant commitment to help its athletes and provide conditions for them, Becerra was invited to a Fair Chance Team to receive her opportunity to compete at the continental event. This month, she secured a bronze medal at the continental event. She lost in the semi-finals to a boxer from Ecuador in a close fight.
'I believe I could have done more at this tournament, but this was no doubt a great experience. We will try to adjust things that I lack to improve and change the color of the medal obtained to return stronger at the future competition,' Becerra summed up her experience in Cali.
'It was a tough competition, very strong rivals but I think for my first international competition getting a medal it's a great accomplishment, it's the beginning of something I want to achieve. The door has opened for me, and I won't lose the given opportunity, I am motivated to achieve a lot in the sport and no matter how difficult it is, I won't give up,' the boxer added.
Becerra was 'sad and disappointed' after she received refugee status, as it would not allow her to compete internationally.
'I felt that I did not belong anywhere. However, when I was accepted into the IBA Fair Chance Team, it was a unique moment, it was one of the happiest moments in my life. With IBA, I finally felt that from now on I have this sense of belonging to a team, that you have rights, that you have a fair chance to show that you are capable of,' Jhuskarly commented passionately.
'I would like to express my gratitude to the IBA President, Mr. Umar Kremlev, IBA Development and Sport Departments, and the AMBC President, Mr. Jose Laureano, for their continued support and for believing in me. I know that many people find themselves in the same difficult situation as me but not many are given this opportunity. To become part of this team, you have to go through a rigorous selection process and work hard daily,' she added.
Becerra is going to gain more experience this year to fulfill her dream about the biggest international events.
'Boxing is a very competitive sport. I realize that the level of international competition is high. I know I still have many things to learn and to acquire more experience, but I am ready to move forward,' the boxer said.