Fair Chance Team fighter Eldric Sella Rodriguez made a winning start at the AMBC Elite Men's & Women's Championships
March 28th, 2022 / IBA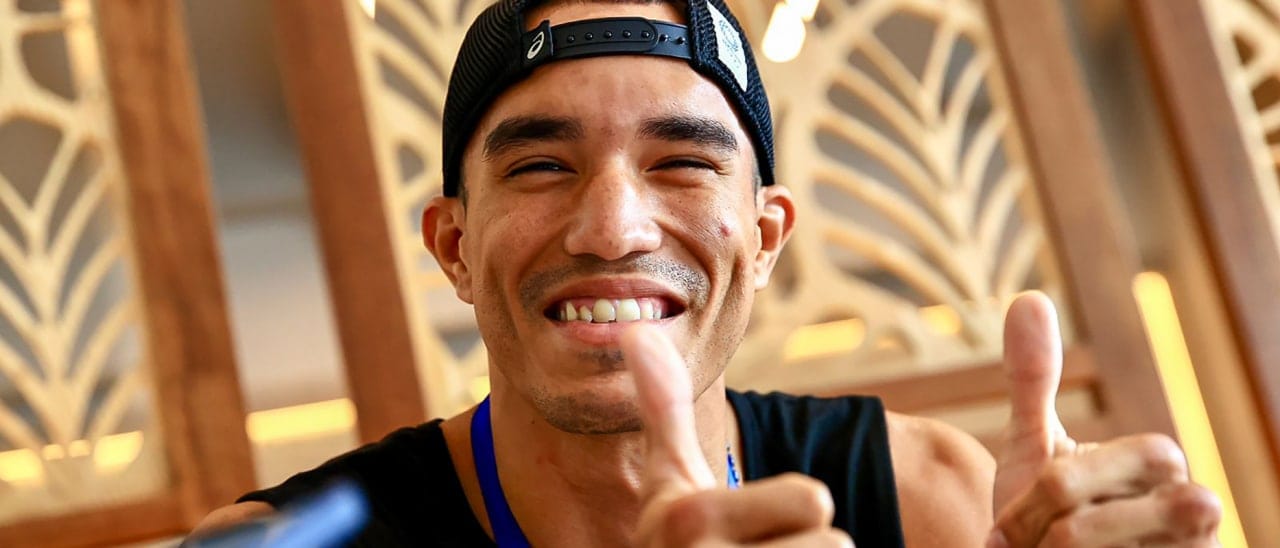 Venezuelan born boxer Eldric Sella Rodriguez kicked off his AMBC Elite Men's Championships campaign with a points victory over Costa Rican Victor Gallo Alvarado. At the conclusion of the hard-fought bout, the judges scored 4-1 in favour of Sella, cementing his progress to the quarter finals. There, however, he lost a close an exciting bout by a 3-2 decision in favour of Guyana's Amsterdam Desmon Cort.
Sella, who competed at the Tokyo 2020 Olympic Games as part of the Refugee Olympic Team, has been supported by IBA as part of the Fair Chance team initiative in preparation for the AMBC Elite Men's Championships.
The Fair Chance Team was created in response to growing displacement and global humanitarian crises. The project aims to support talented boxers who may not be in their native countries or may not be able to represent those countries due to various humanitarian reasons. The Fair Chance Team competed for the first time at the AIBA Men's World Boxing Championships in Belgrade, Serbia at the end of October 2021.
The success of fighters like Sella and others shows the need for programmes that provide talented fighters with the opportunity to compete against the best, regardless of the issues ongoing in their home nations.
During an interview with IBA, the 25-year-old boxer explained how he got into boxing and what he plans to do in the future: "I started boxing at nine years old, there was a boxing gym near my house in Caracas I used to go to with my father. Things started to get rough in Venezuela, so we decided to leave to look for better opportunities for our family," Sella said. "I went to Trinidad & Tobago with my girlfriend and took a few labour jobs, but I never stopped training, never stopped dreaming of competing at the PanAm Championships, World Championships and Olympic Games. After a long process, I got the chance to be on the program for refugee athletes. Next thing I know, I am competing at the Olympic Games!"
When asked about what he has been doing since the Tokyo 2020 Games, Endric Sella said, "After the Olympics, The UNHCR program assisted me in moving from Tokyo to Uruguay, where I currently live with my father, who is my coach, and my girlfriend."
Separate from his wish to compete at the Paris 2024 Olympic Games, Sella has dreams bigger than just his own. He believes that he represents hope for people like him, who have been forced to leave their homes, showing that if you focus on what you want to achieve, then "life will always find a way to put you in the position to pursue your dreams".