EUBC elects new President and Board of Directors  
April 30th, 2022 / EUBC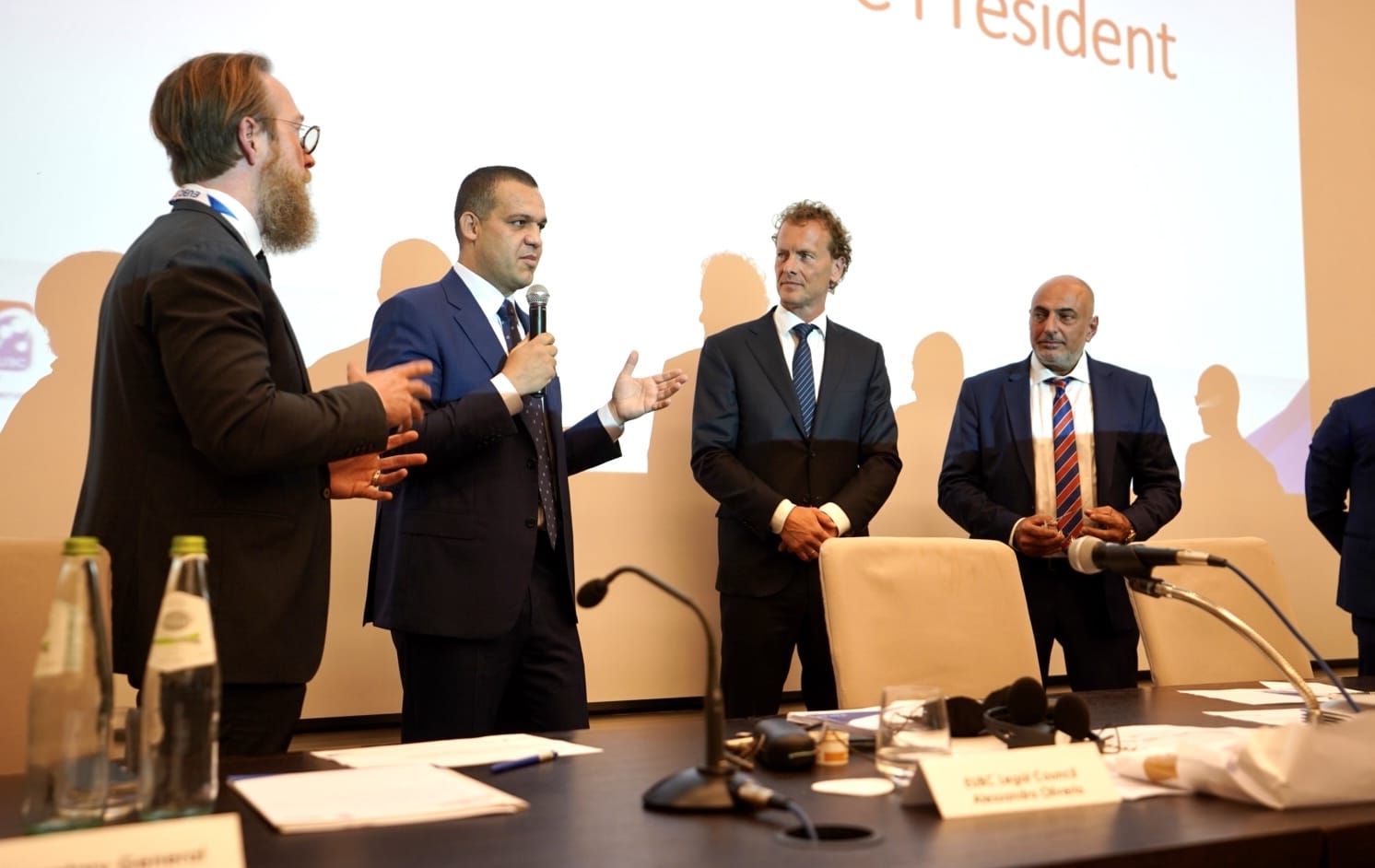 The head of IBA Medical & Anti-doping Committee Dr. Ioannis Filippatos from Greece was elected as President of the European Boxing Confederation (EUBC) today. He replaces Mr Franco Falcinelli who has been the head of the EUBC for the last 10 years.  
The newly elected President said: "I am immensely grateful for your trust. We have a lot to accomplish and only by joint efforts can we cure our sport – carry out reforms, free it from corruption and create a sustainable basis for its returning to the Olympic program." 
IBA President Umar Kremlev personally offered congratulations to the new President: "On behalf of IBA, I would like to sincerely congratulate Dr. Filippatos on his election to this position of great responsibility. It comes at a crucial time for the development of IBA and I very much look forward to our collaboration. I am confident that his experience and years dedicated to boxing will help him drive European federations to great success." 
The delegates from 47 National Federations have also elected the new Board of Directors. All candidates passed the rigorous background check conducted by the independent Interim Nominational Unit and the vetting company.   
The new members of the EUBC Board of Directors are:  
Krasimir Ininski (BUL)
Andre Micallef (MON)
Alexander Klemenko (MNE)
Sumayd Khalidov (RUS)
Ohanes Ovsepian (ARM)
Felipe Martínez (ESP)
Nenad Borovcanin (SRB)
Vasile Citea (ROU)
Zsuzsanna Toth (HUN)