Day 6: More exciting bouts are coming
May 7th, 2023 / Tashkent 2023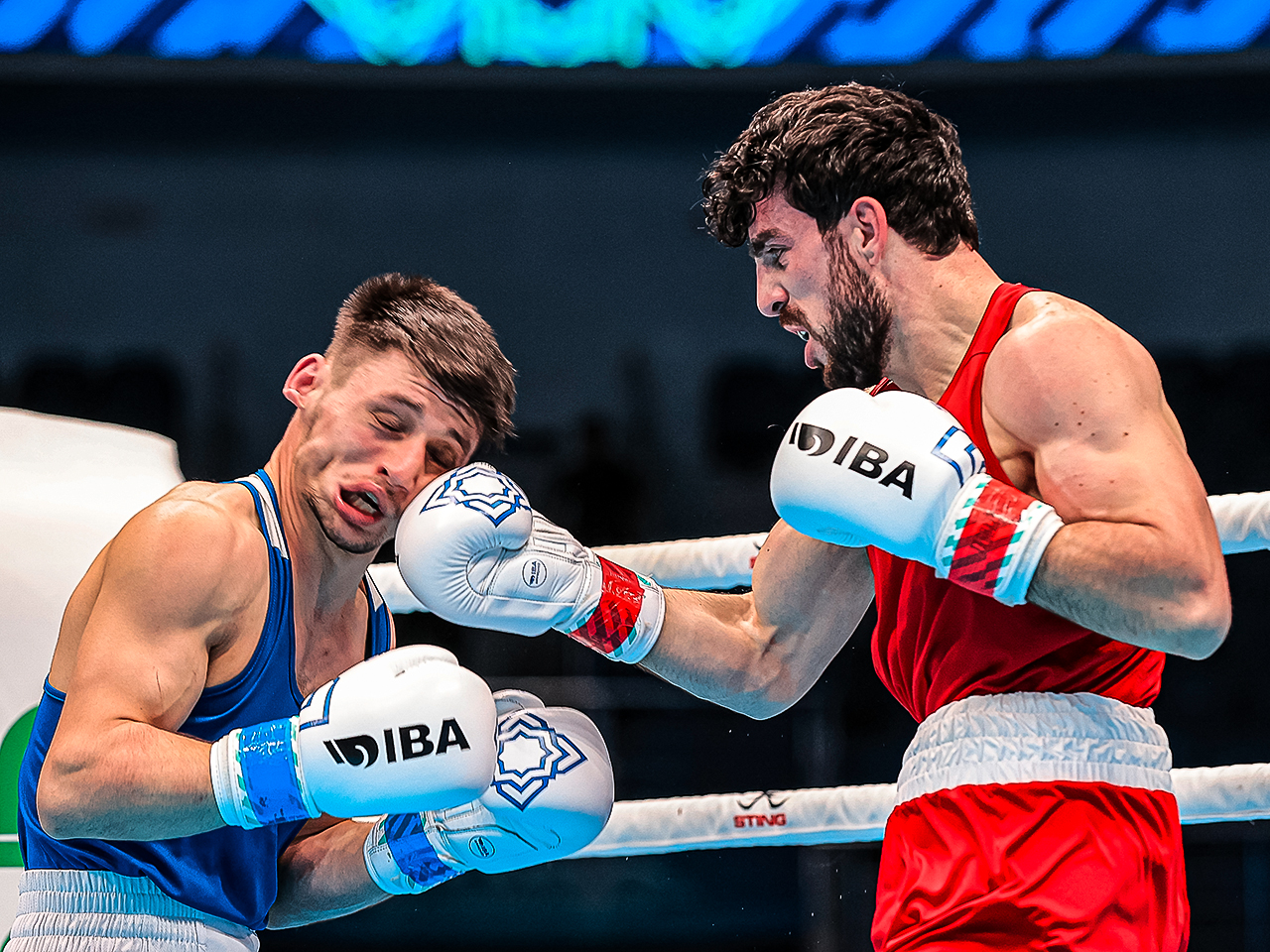 First-seeded Hovhannes Bachkov marched into the next stage with a victory over Bilge Kagan Kanli of Turkey by a unanimous decision of their 63.5kg fight. His second victory during the tournament brought him to the quarter-finals where he meets with Jose Viafara from Colombia who confidently won Devrim Goekduman from Georgia. Fourth-seeded Richarno Colin lost to Uzbekistan hopeful Ruslan Abdullaev by points. To secure a medal, he is to face Lounes Hamraoui from France, who saw off fifth-seeded Ait Beka Jugurtha from Algeria. One of the favorites, Cuban Lazaro Alvarez, celebrated another victory and is going to face Mongolian Chinzorig Baatarsukh.
Third-seeded Gabil Mamedov from Russia lost to Thailand's Khunatip Pidnuch in an intense fight. The bout review confirmed the advantage of the Thai boxer 5:2 (2:0BR). Tajikistan hopeful Bakhodur Usmonov won by walkover, and now he is Pidnich rival on the way to the semi-finals.
First-seeded in the 67kg division, Lasha Guruli from Georgia eliminated Alexandru Paraschiv from Moldova. To enter the quarter-finals, he needs to secure one more victory over his next rival from Ghana, Alfred Kotey, who was stronger than Mohamed Sillah from Sierra Leone. Third-seeded Cuban Roniel Iglesias and Jhonny Fernandez from the Dominican Republic gave it all in their bout, where Iglesias was declared a winner by a split decision 5:2(2:0BR). Jhancarlo Anchico Mina from Ecuador is the next one to challenge Cuban on the way to the top.
In the 71kg category, Jose Rodrigues from Ecuador benefitted from bout review in their fight with first-seeded Zeyad Eashash from Jordan. Observer and Evaluator overturned the verdict, and Rodrigues marched into the next stage winning by a split decision 4:3 (2:0BR). Ecuador boxer's next rival is from Cuba, Jorge Cuellar. Defending world champion from Japan, fifth-seeded Sewonrets Okazawa was stronger than Makszim Pilipec representing Hungary. In the round of the last 16, Japanese star is to face Makan Traore from France. Bout review confirmed a close fight between Traore and Turgul Han Erdemir from Turkey, and the French boxer was declared the winner by a split decision 4:3 (1:1BR).
Saidjamshid Jafarov from Uzbekistan eliminated third-seeded Mexican Marco Verde Alvarez by a split decision 4:1 to the delight of the local crowd. His next rival in the 71kg division is from the American continent again, as Angel Llanos from Puerto Rico won Moldovan Davron Bozorov by an overturned decision 4:3 (2:0BR).
Day 7 promises to be even more exciting, watch all fights at the iba.sport website.