Chris Roberts OBE to Become the Development Director at IBA 
July 14th, 2022 / General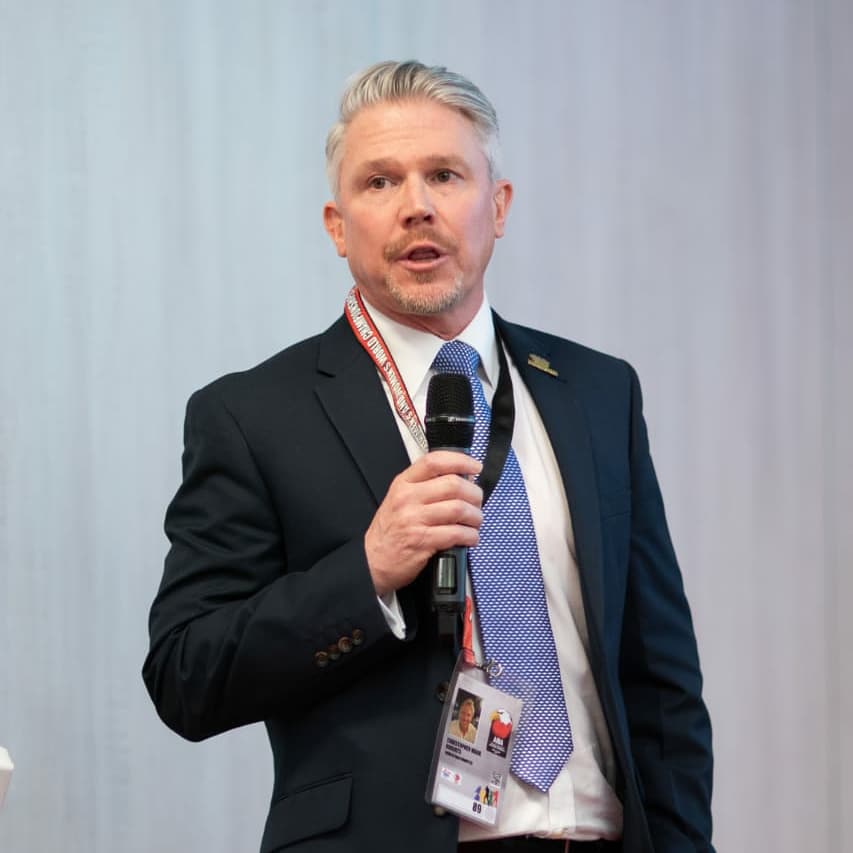 Following IBA governance reforms, Chris Roberts has been appointed as the new Development Director at IBA. He has heavily contributed to IBA's progress with the sporting and R&J reforms in his capacity as the IBA R&J Committee Chair. Taking into account the extensive experience of Mr. Roberts, the IBA management have brought Chris into a full-time role to manage this responsible position.
His main responsibilities will include managing IBA events and projects, supporting competition and technical aspects of all IBA owned and sanctioned events. He will also manage and be responsible for the training, enabling objectives and future structure of the IBA Development Programme. 
Chris Roberts joins IBA in role as the Development Director, having recently left his appointment as Chief Executive Officer (CEO) for Boxing Scotland, and as a Director with the GB Boxing Board of Directors.  During the past 18 months with Boxing Scotland, Chris has navigated the organisation through an extremely difficult pandemic, culminating in a fully operational governing body delivering boxers, governance, and officials management to an exceptional level. In this time, Chris was appointed as the IBA Chair of the Referee and Judges Committee, driving change within the organisation, both within the education, development, appointment and integrity space.
Prior to joining Boxing Scotland, Chris was a commissioned officer within the British Army, serving 30 years within the Royal Army Physical Training Corps; during his time within the military, he has seen active service in a number of different operational environments, rising to the rank of Major.  
His services and support to the military saw him receive one of the highest United Kingdom accolades and awards having been selected for an OBE (Officer of the Order of the British Empire medal) as part of Her Majesty the Queen's military honours list in 2021.
"I am absolutely delighted to be part of the IBA team and coming in as Development Director in support of our future educational programmes and ongoing management in the development space. This is a key area for IBA, which has been supported extensively by the President and Secretary General; whilst we have come an extremely long way over the past 12 months, there is still a considerable amount of work to be done, to develop our people, and those training objectives to support our wider output requirements.  The year of Africa continues, and the support to AFBC whilst we plan to surge courses over the next 4 months.  I see a clear requirement to put in place a full development programme to capture all of our key stakeholders (boxers, coaches, technical officials and referee/judges), to include further work related to ethics, behaviour, code of conduct management, and the wider need to enhance our instructor capability. Train the trainer packages will be new to the organisation, and this will allow IBA to reach out to all four corners of our confederations, globally, to educate our people.  A full IBA Development Programme Plan will be rolled out through 2023, with some exciting new projects taking place from September 2022 onwards," Chris Roberts commented.