Bright victory by KO of Musatat became a highlight of day 2 at World Military Boxing Championship in Moscow
September 20th, 2021 / IBA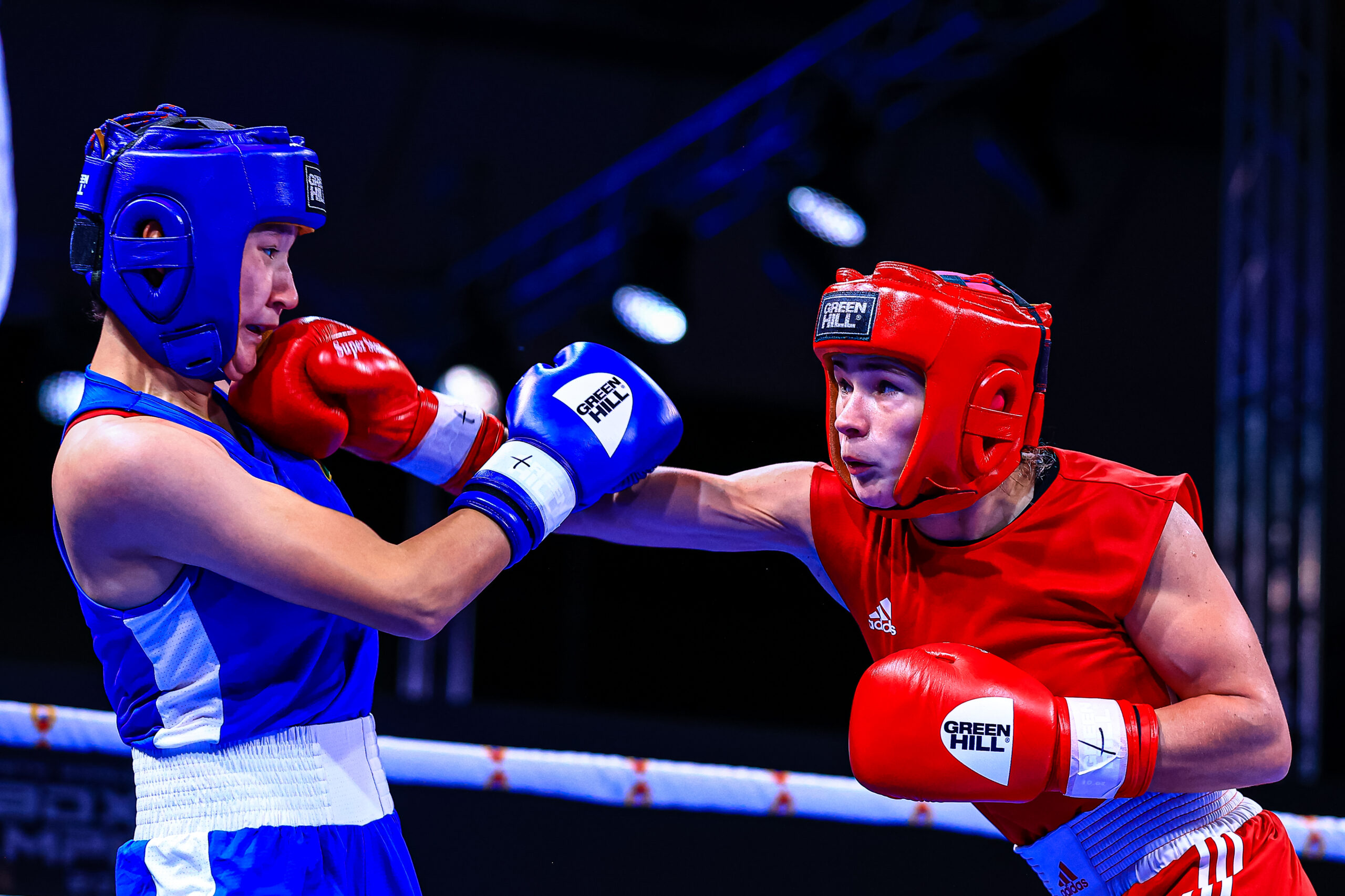 Strong bouts were performed on the second day at the World Military Boxing Championship in Moscow, Russia.
Dzmitry Asanau from Belarus proved he is among leaders of the 64 kg celebrating unanimous victory over Narek Hovhannisyan from Armenia. In the same category, Mohammad Musatat from Syria knocked out Kyana Mazera from Cote D'Ivoire in the second round. In a spectacular fight, Aitzhan Ashirhan from Kazakhstan won Aleksei Mazur from Russia by split decision 3:2.
European champion Daria Abramova from Russia won her contest in 57 kg against defending Asian Champion Sitora Turdibekova from Uzbekistan.
Lorye Ruyer from France and Krisandi Rios Ojeda from Venezuela both won their fights ahead of the final gong and are meeting in the semifinals of the 60 kg category. The weight class favorite Beatriz Ferreira from Brazil met with Russia's Nune Asatrian. A split decision was overturned in favor of Ferreira after Brazil's protest. Her next rival is Raykhona Kodirova from Uzbekistan.
Temirtaz Zhussupov from Kazakhstan unanimously won Busmeo Kwak from South Korea in 49 kg. Abendego Kayloo from Kenya was stronger than Muhammad Saeed from Pakistan in the same weight.
In 75 kg, Jinhun Park from South Korea stopped Aleksandar Nikolic from Serbia in the first round.