Borgward will be Main Official Sponsor of 2017 AIBA World Championships in Hamburg
June 26th, 2017 / IBA, Hamburg 2017
With 60 days until the start of competition, AIBA has reached agreement with the German car manufacturer Borgward to become the Main Official Sponsor for the 2017 AIBA Men's World Championships in Hamburg. Running from 25 August to 2 September, the year's biggest boxing tournament will be able to count on the financial and logistical support of one of the host country's most historic automobile companies as it seeks to relaunch in 2018.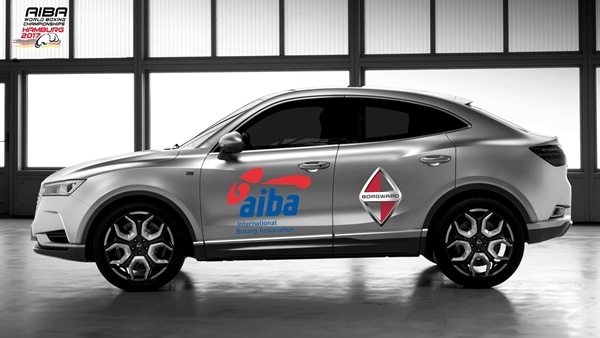 "We are delighted to have secured Borgward as our main sponsor for this year's AIBA World Championships. The agreement shows that the hard work AIBA has done to build boxing's stature is being recognised in new and exciting markets, and we welcome Borgward to the AIBA Family for these World Championships and beyond as yet another high-level partnership that will benefit our sport at all levels," said AIBA President Dr Ching-Kuo Wu.
The agreement includes significant financial support for the competition as well as the use of Borgward's newly developed SUVs for transport during the tournament. The brand will benefit from global exposure via live television coverage, highlights packages and social media campaigns across all territories, as well as on the Field of Play, Mix Zone, Fan Zone and all promotional materials and tickets. The Borgward Boxer of the Tournament will be voted for by AIBA Twitter followers at the end of the competition.
"The Olympic spirit embodies many of the values that our company represents, and the AIBA World Championship is the biggest boxing tournament in the world. The association is an excellent opportunity for us, and Borgward looks forward supporting AIBA, the German Boxing Federation and the city of Hamburg to hold an exceptional boxing tournament," said Tom Anliker, Vice President Marketing, Sales and Services from Borgward Group AG.