Bocskai Memorial Tournament takes place in Hungary on February 7-13
February 3rd, 2022 / IBA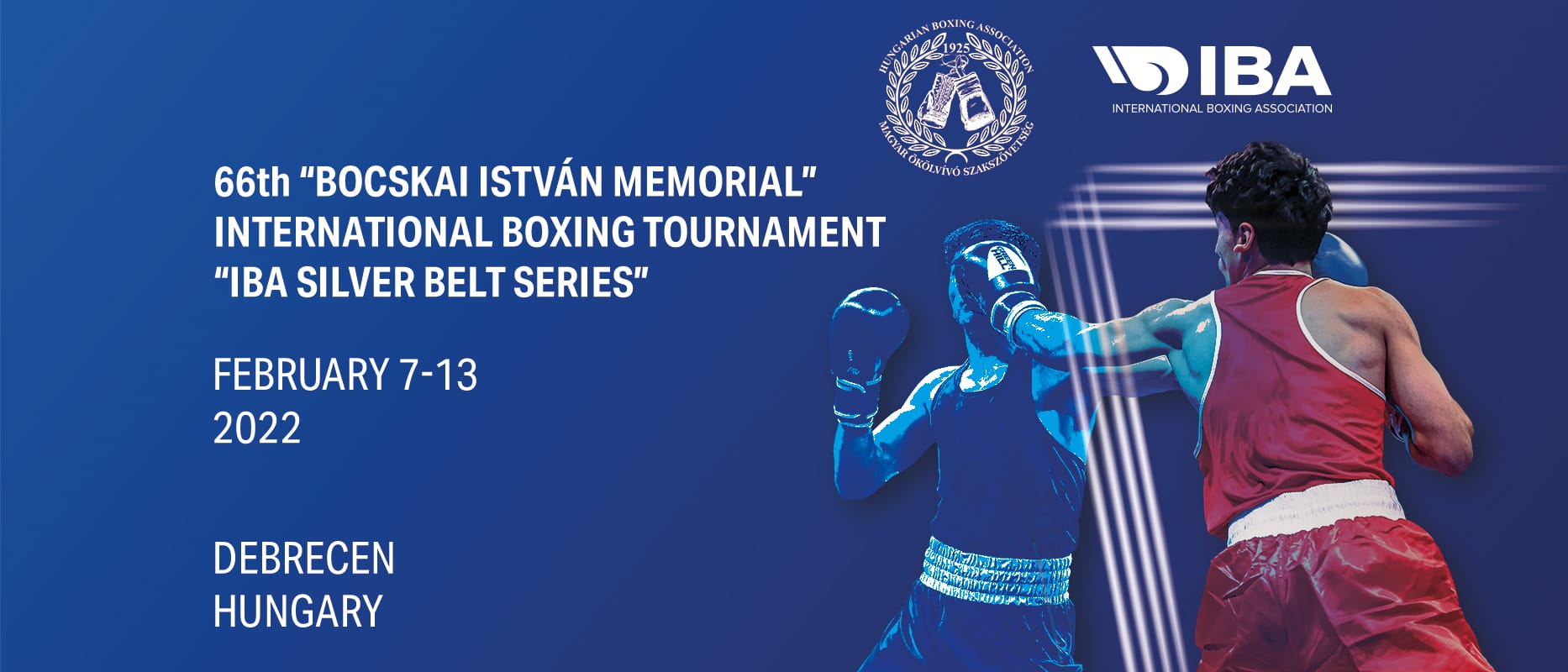 The 66th Bocskai Memorial Tournament will become a first test event of a newly established World Boxing Tour presented by IBA. The five-day competition which is traditionally held every year will take place in Debrecen, Hungary on February 7-13 in the same venue as in recent decades.
The Press Conference of the Bocskai Memorial Tournament was held in Budapest with the participation of IBA President Mr. Umar Kremlev, IBA Secretary General Mr. Istvan Kovacs and the management of the Hungarian Boxing Association.
Austria, Belarus, Belgium, Brazil, Croatia, Czech Republic, England, France, Hungary, Lithuania, Montenegro, Mozambique, Poland, Romania, Sierra Leone, Slovakia, Tanzania, Ukraine and Wales are registered to participate in the new edition of the competitions.
Ukrainian defending World Champion Yuriy Zakharieiev and Brazilian Women's World Champion Beatriz Ferreira are the biggest names of the tournament. Zakharieiev became the first boxer who managed to win the youth and elite World Champion titles in the same year. Brazilian Keno Machado achieved a silver medal while Belgian Victor Schelstraete took bronze at the 2021 Men's World Boxing Championships in Belgrade.
Bojana Gojkovic from Montenegro won the EUBC titles four times as junior and youth and the Bocskai Memorial Tournament will be her debut among the elite boxers. The Polish women team will participate in the event with their medalists from the Kielce 2021 Youth World Boxing Championships.
The upcoming Bocskai Memorial Tournament will be held in 12 women and 13 men weight categories.
The event was launched in 1956 and is considered to be one of the oldest European elite boxing tournaments. Dozens of World Champions, European Champions, Asian Champions and Youth World Champions competed in the Bocskai Memorial Tournament in the previous years including such stars as Hungarian Istvan Kovacs, Zou Shiming from China, Italian Roberto Cammarelle, Julio Cesar La Cruz and Lazaro Alvarez from Cuba, Luke Campbell from England and many other brilliant boxers.
Algeria, Austria, Belgium, Croatia, Czech Republic, England, Finland, France, Georgia, Hungary, Israel, Italy, Kazakhstan, Lithuania, Netherlands, Poland, Romania, Serbia, Slovakia, Spain, Turkey, Wales and other countries competed at the Bocskai Memorial Tournament in Hungary.
Weight categories of the event
Women's: 48kg, 50kg, 52kg, 54kg, 57kg, 60kg, 63kg, 66kg, 70kg, 75kg, 81kg and +81kg.
Men's: 48kg, 51kg, 54kg, 57kg, 60kg, 63.5kg, 67kg, 71kg, 75kg, 80kg, 86kg, 92kg and +92kg.
Schedule of the event
February 7, 2022 – Arrivals of the delegations
February 7, 2022, 19:00 – Technical Meeting
February 7, 2022, 20:00 – Official Draw
February 8, 2022, 14:00 – Official Opening Ceremony
February 8, 2022, 14:30 – First competition day
February 9, 2022, 14:00 – Second competition day
February 10, 2022, 14:00 – Third competition day
February 11, 2022, 14:00 – Finals (women)
February 12, 2022, 14:00 – Finals (men)