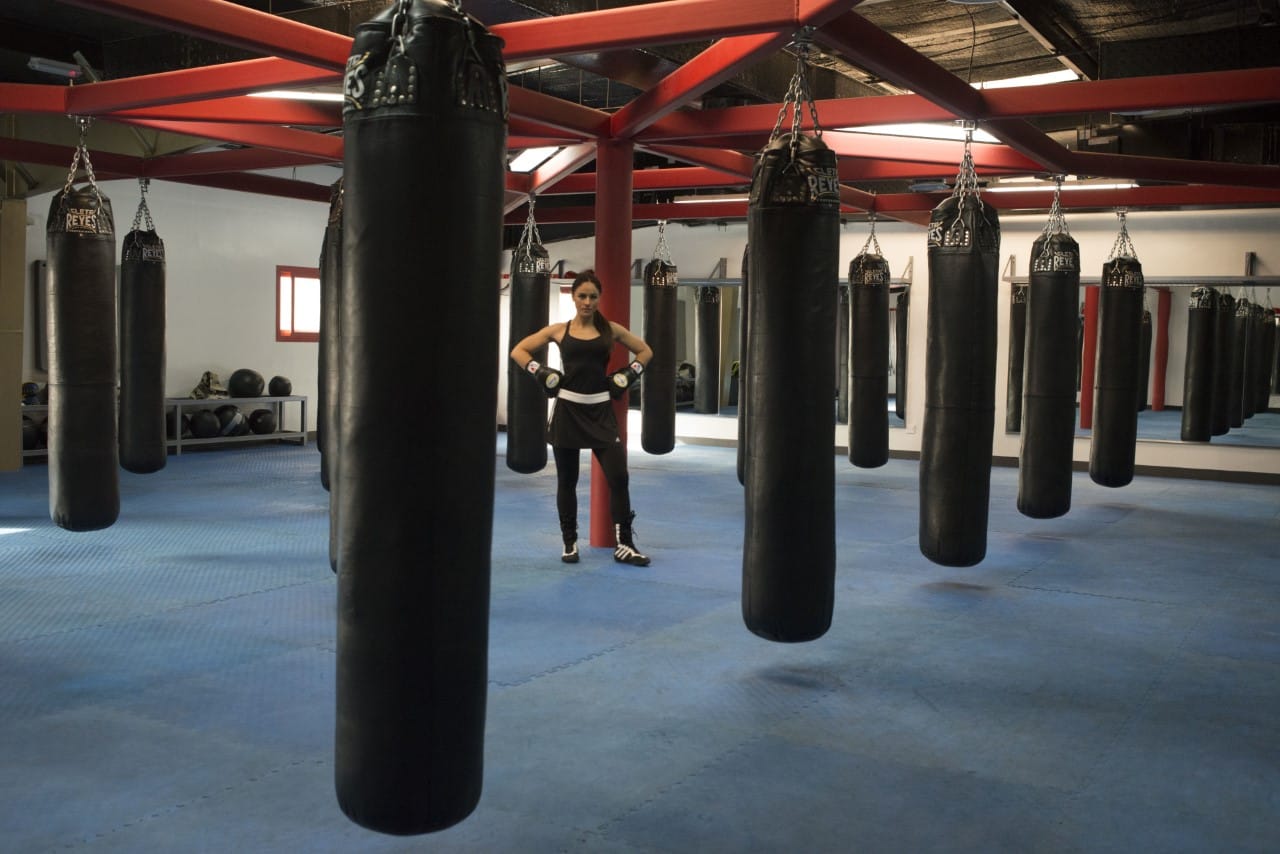 Is it even possible to perform such roles as a film make and a boxer, as well as a TV presenter and a certified coach? Meet Arifa Bseiso, a woman, who can combine all of these together
Born and bred in Amman, Jordan, Arifa Bseiso is a professional film maker by degree. You can easily find her on Google, she's famous not only in her country but also across the globe. She was never into sports until she turned 23 years of age, and then life turned around for her, just by chance.
'I felt I needed a lifestyle change,' she admits. 'A friend took me to kickboxing for a fitness class. I enjoyed the feeling of throwing a controlled punch, which led me to seek the opportunities of joining a boxing gym.'
'It was almost love at first punch, where coach Ayman Al Nady took me under his wing, which is where I have had the privilege of boxing ever since.'
Arifa stepped into the ring to start her competitive journey very soon after her initial introduction to throwing a punch, much sooner than her coach expected. Just a few months after she started, the first-ever women's National championships was scheduled to be held. Having heard of it, her coach immediately said "no, you are not ready".
'After a few girls dropped out, I said I'd fill in,' she remembers. However, the girl has never been punched in the face before, so her coach gladly obliged, just to give a real feeling as to what that means; Arifa laughs about this situation now.
Her life changed again when her hand was first raised in her debut bout. 'I fought with a more experienced opponent from the police force, which was totally unexpected. All odds were against me, but the moment my hand was raised, my life changed. I am forever grateful for this experience.'
'I put my guard up and went for it, 13 years later I am still reaping the rewards of that life-changing decision of stepping into the ring that day.'
Arifa is the first and two-time national boxing champion at 60kg, she was Captain of the women's national boxing team of Jordan, an outstanding accolade.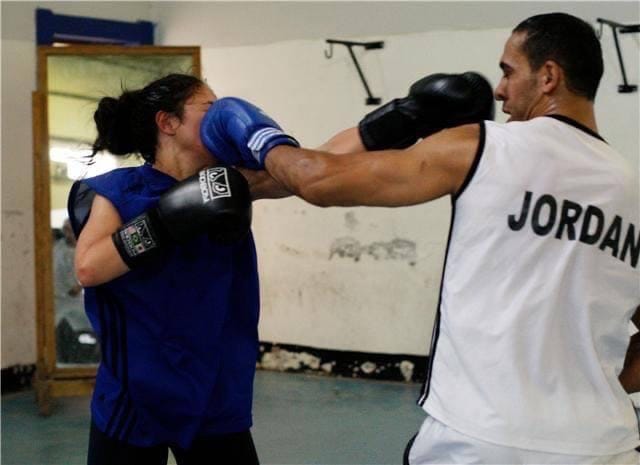 She faced two main challenges in her career, and if the first one was possible to handle, as she needed to transform her mind and body to that of an athlete and learn further specific skills, the second led sadly to the finish of her career as a national boxer.
'After the fire of competition was instilled in me, sadly, women were not allowed to compete in any local or international competition from 2011-2015. Five years of training without a competition agenda led me to retire from the national team,' she regrets.
However, and fortunately, her path in boxing didn't end there. In 2019, she became the head of the national Women's Commission of Jordan.
'We organized a first-of-its-kind boxing workshop for women in the Jordanian Army, Police and Gendarmerie, which resulted in the formation of a police boxing team, and competition of armed forces ladies in the national women's championships.'
She also helped to hold the first-ever women's National championships for all age categories. 'More than 88 boxers from all over Jordan participated, which led to a historical milestone formation of a national team for each age category, including the first generation of competitive schoolgirl, junior and youth boxers. This year, history had been made when two junior girls earned silver medals at the ASBC Junior and Youth Asian Boxing Championships. It happened on International Women's Day,' she enthusiastically mentions.
Arifa also became a coach and completed an IBA one-star certification. She is coaching only at the boxing summer school, which the Boxing Federation of Jordan holds every summer to expand the boxing pathway across the country, but her main focus is now on the documentary.
'I am currently directing a boxing documentary, so I cannot commit to being a full-time coach with the federation. However, I aim to be part of the coaching team that will win Jordan its first female Olympic boxing medal one day.'
According to Arifa, boxing is one of the most powerful sports where gender equality is showcased, and one which reaches the most deprived areas across all four corners of the globe.
'We have evolved from just 3 weight categories for women in London 2012 and Rio 2016, to five in Tokyo 2020 and six weight categories in Paris 2024! The boxers are so skilled and technical during competitions, we have had a fantastic journey. The fact that IBA President Umar Kremlev is offering women the same prize money as men during the World Championships is clear proof of gender equality in the sport.'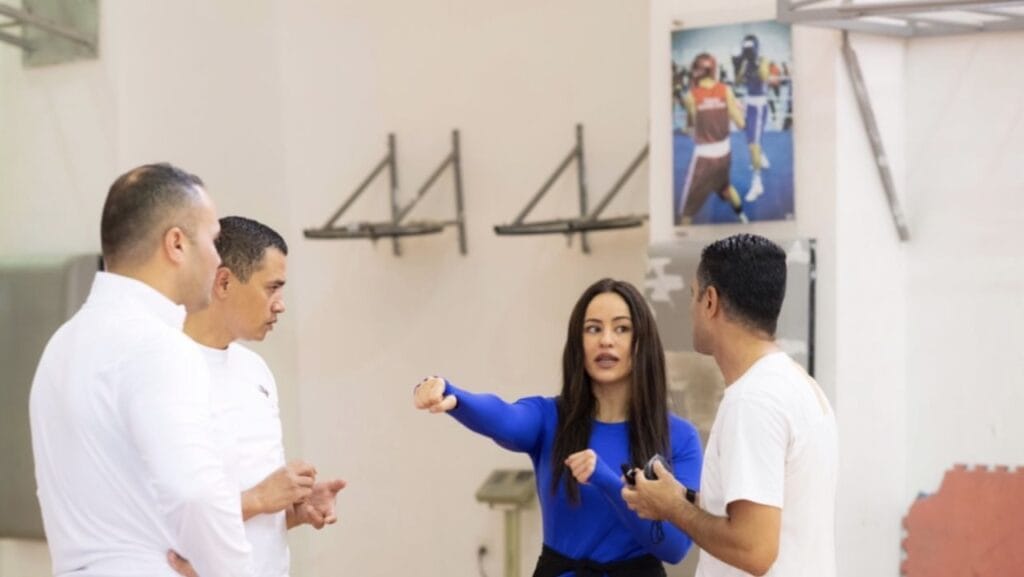 She sees boxing as ever-evolving, in particular, in her home country. 'In Jordan, barriers have been shattered, and boxing has become much more socially acceptable among families. We saw a 100% increase in national championship competition registration rates since 2019. Parents drive their schoolgirl, junior and youth age daughters to training, encouraging them to be disciplined and competitive. Jordanian universities offering scholarships for exceptional national team athletes also encourage parents to want their daughters to excel in both boxing and education.'
The key to this boxing development transition was a change in uniform. 'IBA updated its uniform guidelines in 2019 allowing female boxers to wear the hijab and modest competition clothing. It was a huge factor in making boxing more acceptable in the Middle East,' Arifa said. Now, Bseiso is also on a mission to put Jordanian women's boxing on the world map.
'I am so impressed and inspired by all Arab women representing their countries in combat sports. I see a very bright future for Arab women knocking out stereotypes, winning World Championships and Olympic medals,' she claims.
'Boxing is extremely powerful in its own right, it has indeed changed my life, and I really do hope my experience encourages women to don the gloves and get into the ring to fulfill their dreams. They may just fall in love with the sport of boxing as I did,' Arifa Bseiso concluded.