All eyes are on New Delhi a day before IBA Women's World Boxing Championships kicks-off
March 14th, 2023 / New Delhi 2023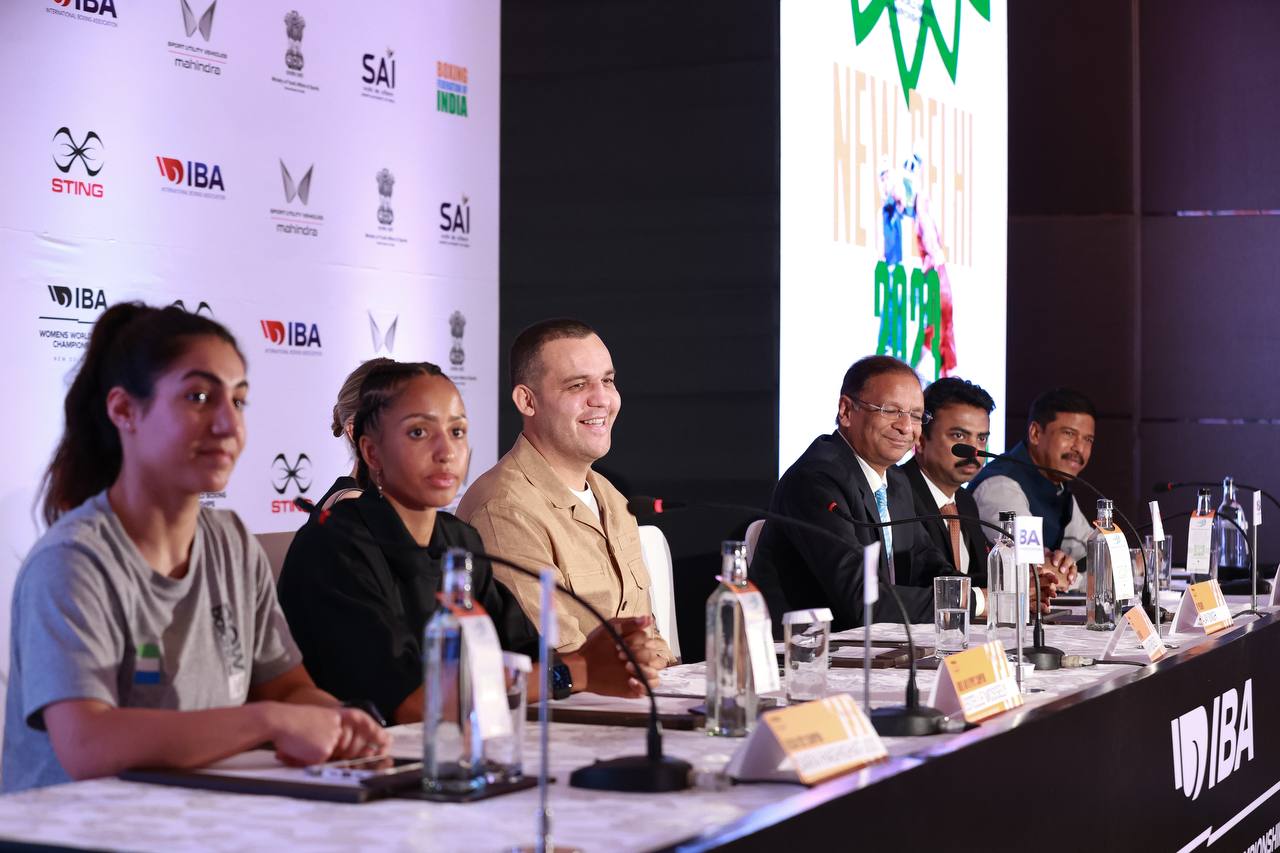 New Delhi is excited to welcome stars of women boxing from around the globe who arrived here to fight for 12 titles at the IBA Women's World Boxing Championships 2023. With one day to go before the action starts, spectators are eagerly awaiting the road to the finals to begin for the more than 300 athletes from 65 countries competing at the 6000-seat K.D. Jadhav Indoor Hall.
IBA President Umar Kremlev arrived in the city to open the women's flagship event taking place in India for the third time, following successful 2006 and 2018 editions.
'India became a capital of women's boxing this year, and now we are witnessing historical moments together. We established a prize money fund to ensure athletes' well-being and secured the fairest and most transparent event for our boxers, so the strongest could win. Thanks to Professor McLaren's team and bout review rule, there will be no doubts about the integrity of our competitions,' President Kremlev said.
The Boxing Federation of India (BFI) President Ajay Singh confirmed that all necessary preparations were done to make this event a huge success.
'It's an honor and a privilege to host IBA Women's World Boxing Championships in India,' BFI President claimed. 'The fact that it's the third major women's event in our country is a strong testimony that India is a real power in boxing. This sport is one of the paths for kids with underprivileged backgrounds to raise and become champions. We aim high to become the number one nation in the world of boxing. Among 1.3 billion people in our country, there are several thousands of those who practice boxing. Our goal is to increase this number and encourage people to take up the sport. Hosting major events is the best that we can do for it, as kids will come, watch and inspire. In the future, we would like to host the IBA Men's World Boxing Championships.'
The tournament features the comeback of the World and Olympic champion from France Estelle Mossely, who is currently a successful professional boxer and world titleholder. She is starting her campaign at the IBA World Championships, aiming to reach the top again.
'First and foremost, this comeback is a pleasure for me. My latest World Boxing Championships happened in 2016, and I earned a gold medal there. I see a lot of evolution in event organization and level of women's boxing ever since. I am happy that IBA gives a chance to professional athletes to compete, and I took an opportunity as I have a dream to come back to the Olympic ring, and the World Championships is the biggest step for that. Moreover, I want to be one of the pioneer boxers who takes part in professional and amateur boxing and be successful in both. It's an example I want to give to women,' Mossely explained.
The IBA helped a number of countries to participate in the Women's World Boxing Championships in New Delhi through its Financial Support Program (FSP). This program has already given the world several world medallists, and its success is going to be continued. Defending African champion from Sierra Leone Sara Haghighat-joo came to India through the FSP to have a chance to achieve more.
'I want to thank IBA for supporting its boxers and helping national federations that are less fortunate. IBA is the reason why my coach and I are here today, I am grateful that this financial stress has been taken out of us. Having such amazing athletes as Estelle Mossely shoulder to shoulder is a huge motivation, and so does prize money that we've never had before,' Haghighat-joo added.
The IBA Women's World Boxing Championships kicks off on March 15 with a spectacular opening ceremony that takes place at K.D. Jadhav Indoor Hall at 18:00 IST. Tickets are available here.