AIBA strength its Anti-Doping efforts with education on the ground at the Youth World Championships in Budapest
August 29th, 2018 / IBA
With the education of the next generation of Olympic Boxing Champions as a central theme of the Youth Women's and Men's World Championships, the International Boxing Association has developed a wide range of courses for all boxers, coaches and officials including an Integrity Seminar as well as an Anti-Doping Booth in Budapest.
The move reaffirms AIBA's strong efforts to bring positive change and further improvements to its Anti-Doping system, which has always been a top priority for the organization.
AIBA Integrity Seminar
Held on August 20, the Integrity Seminar provided education around Competition Manipulation, AIBA Code of Ethics, In-Competition Testing and Registered Testing Pool & Out-of-competition testing process across one hour for the 60 coaches from more than 35 countries who attended the program.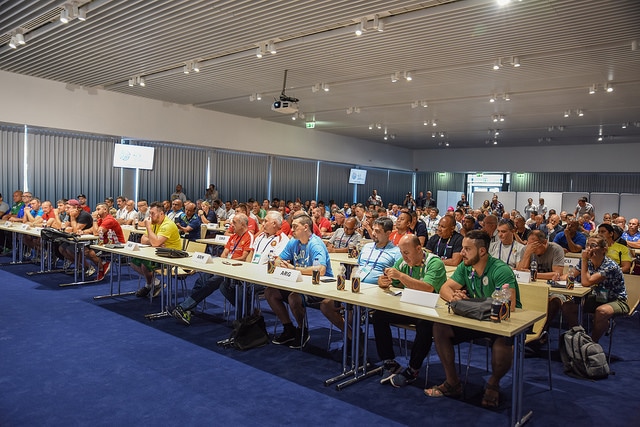 AIBA Anti-Doping Both
From August 21 to 25, an Information Booth was set up at Budapest's Duna Arena where the coaches, boxers and other team delegation members had the opportunity to participate in a short quiz to enhance their knowledge about WADA and its processes for doping tests. The educational offer was completed with an extra day of the Anti-Doping Both at the Athletes Hotel on August 29.