AIBA President meets Mongolia's best boxers
November 12th, 2021 / IBA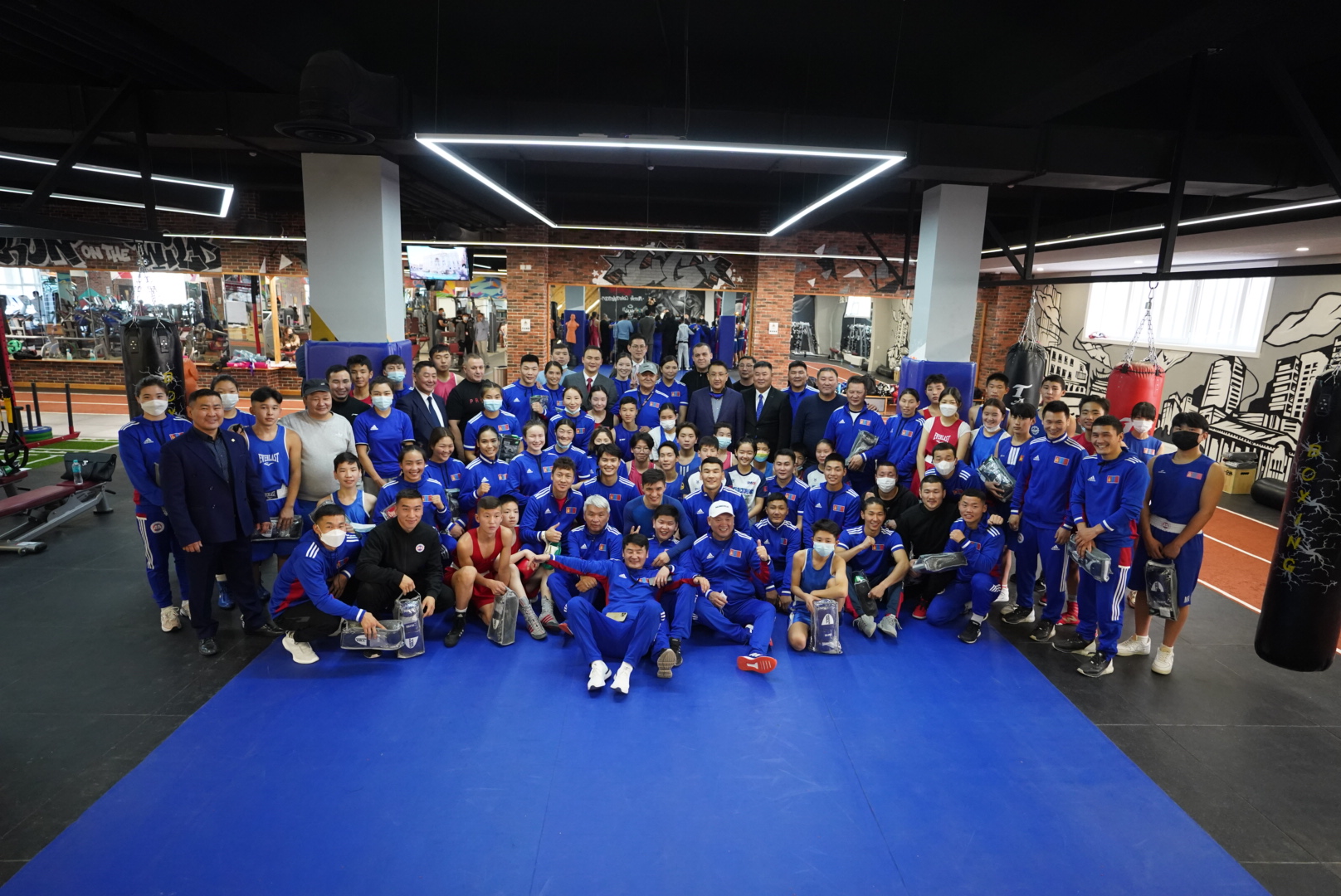 The meeting is a part of the President's engagement program, which aims to give all boxers the opportunity to be heard.
During his visit to Ulan Bator, Mongolia, AIBA President Umar Kremlev met with elite, youth & junior boxers of the national boxing team and took part in a joint training session with them.
'We want that every boxer to know that AIBA is his or her home. We strive to create all the necessary conditions for this. Boxers and coaches are the most important people in AIBA family', President Kremlev said.
Since Mr. Kremlev has become AIBA President, he has held many personal meetings with athletes and coaches in a wide range of countries to speak with them openly and directly about AIBA's ongoing reforms and to better understand their needs.
'It is a big honour to greet Umar Kremlev in our country. I see for the first time that AIBA President trains together with athletes and dedicates so much attention to boxers, coaches and National Federations', Nyambaatar Khishgee, Member of the State Great Hural Minister for Justice and Home Affairs of Mongolia said.
'Mongolia is one of the Asian boxing powers which earned medals and titles throughout their history at all levels of events including top international boxing events like the AIBA Men's World Boxing Championships, the AIBA Women's World Boxing Championships, the Asian Games and the ASBC Asian Boxing Championships. This country has a great tradition of boxing and AIBA is going to support it in all initiatives', President Kremlev added.