AIBA and the Chinese Taipei Boxing Federation look forward to 2016 with HeadsUp!
December 22nd, 2015 / All
After successfully staging the AIBA Women's Junior/Youth World Boxing Championships earlier on in the year, the Chinese Taipei Boxing Federation ( CTBF) with it's  President Mr Wu-Nan Lee, signed the AIBA HeadsUp! Charter in Taipei City in presence of AIBA President Ching-Kuo Wu. With Gender equality taking an important place in AIBA's vision and HeadsUp! initiative, with this commitment, the CTBF will continue to proactively promote and support women's boxing in 2016.  The CTBF's existing strong grassroots program and elite boxing team, with talents like Chen Nien Chin who won silver in last year's Nanjing Youth Olympics in the 75 KG category, make it a perfect hub for HeadsUp! in the region.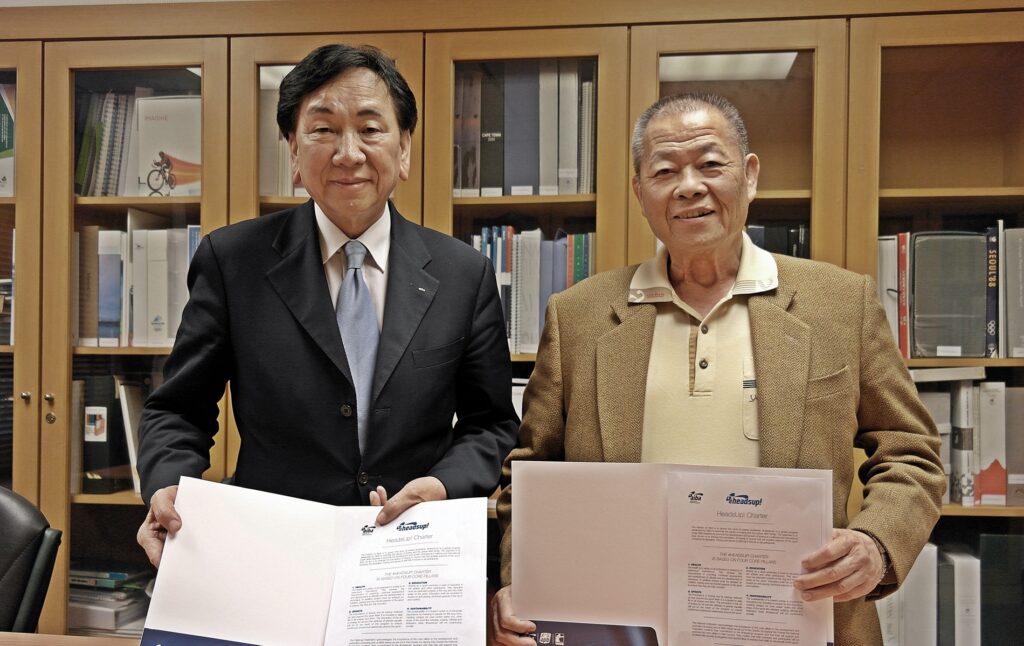 About HeadsUp! initiative
HeadsUp! is a global program developed by AIBA to promote the core values of boxing and put boxers first. The objective is to foster AIBA initiatives to promote the development and growth of the sport at a national and international level and to change the perception of boxing, enhancing the positive aspects of the sport including discipline, training and the sense of self that it imbues in all participants.
https://www.iba.sport/headsup/