African Boxing Confederation Elects New President and Board of Directors
July 16th, 2022 / AFBC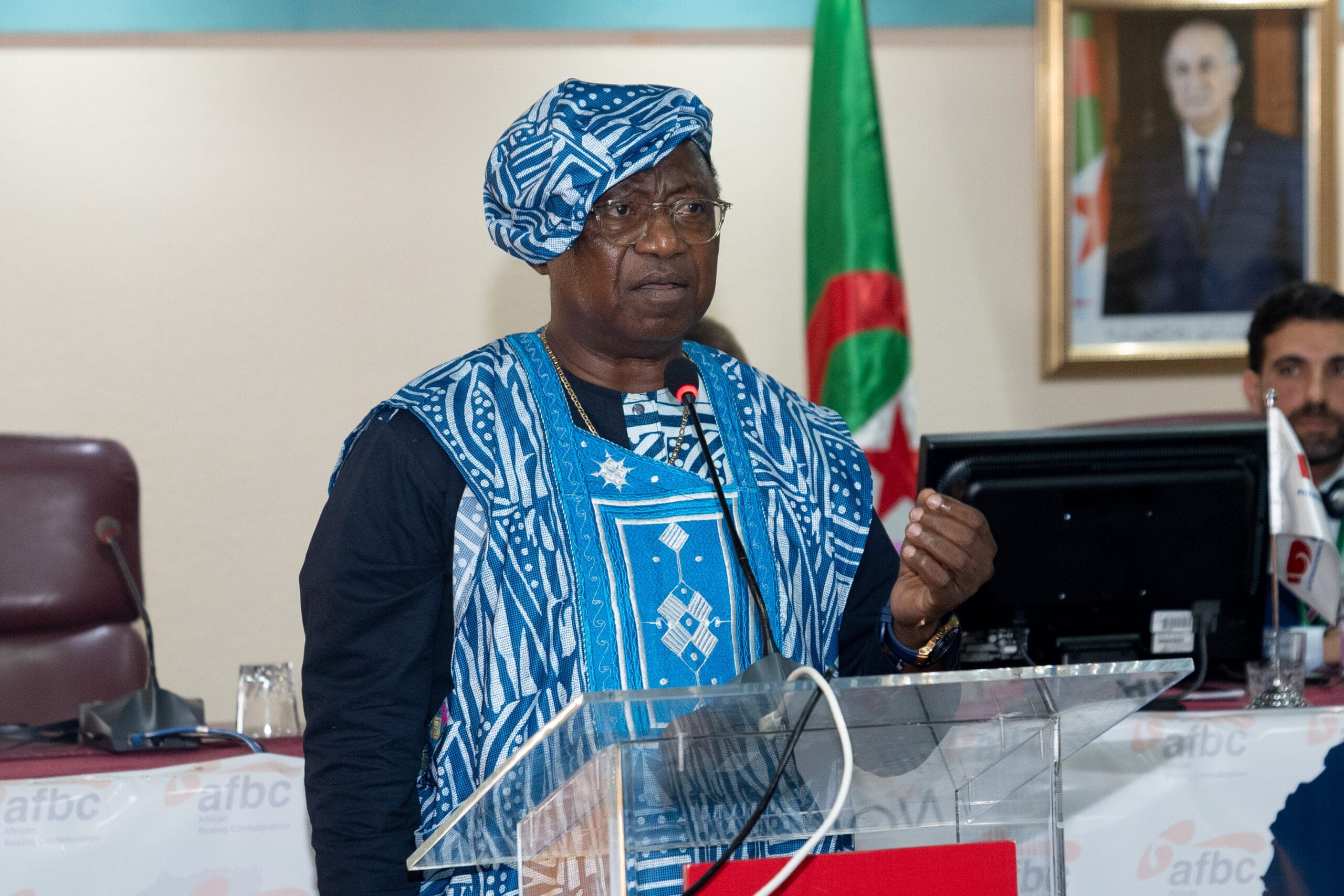 At a meeting of its Congress today in Algiers, the African Boxing Confederation (AFBC) elected a new President and Board of directors, with Mr Bertrand MENDOUGA of Cameroon the successful presidential candidate. Serving a four-year term that begins immediately, the board of directors will be:  
Irene NTELAMO (BOT)
Eric NDAYISHIMIYE (BUR)
Alpha Amadou BALDE (GUI)
Zoubida WISSAM (MOR)
Issoufou ABDOU MALLAM (NGR)  
Azamia OMO-AGEGE (NIG)
Siyabulela Cecil MKWALO (RSA)  
Anta GUEYE (SEN)
Lukelo Anderson WILLILO (TAN)
President Mendouga brings rich experience of boxing administration and a strong financial acumen. For 17 of the past 22 years, he was President of the Cameroon Boxing Federation. Under his leadership, boxing in the country developed to the point where a quarter of Cameroon's entire team at the Olympic Games Tokyo 2020 was comprised of boxers. He holds a master's degree in economics and has had a long professional career in public finance.  
The first priority of the newly formed AFBC Board of Directors will be the organisation of continental championships. IBA President Umar Kremlev was on hand to offer IBA's full support to AFBC's activities, with resources already having been made available through the IBA's Financial Support Programme.
"IBA has already announced that this will be the Year of Africa in boxing and AFBC is lucky to have such a well-qualified president to lead boxing throughout the continent," said IBA President Kremlev. "I am confident that President Mendouga and the new AFBC Board of Directors will move quickly to ensure that Africa boxers reach their full potential. Boxing is a universal sport, but it has not historically received the same levels of support in each continent. We must have the courage to recognise that inequality and correct it."
To kickstart IBA's increased support for boxing in Africa, IBA President Kremlev also awarded each delegate at the Congress with a voucher that can be redeemed for a 100 pieces of boxing equipment, according to the specific needs of their national federation.