AFBC President Mr Kelani Bayor discusses the impact 2017 Year of Africa can have on the continent's boxing future
March 22nd, 2017 / IBA
Following its official launch on 16 March, activities around the 2017 Year of Africa will now begin in earnest, incorporating 12 regional Hubs in which educational initiatives, workshops and certification courses will be offered to athletes, coaches, officials and NF staff alike. As President of the African Boxing Confederation (AFBC), Mr Kelani Bayor will play a central role in overseeing the implementation of this crucial Legacy Project and ensuring cooperation between all 54 of the continent's National Federations in order to maximise this unique opportunity to grow the sport of boxing in their country.
How important is it for African boxing that AIBA has made the continent a priority for 2017?
The recognition that the Year of Africa brings to us is crucial for boxing on our continent. I met with AIBA President Dr Wu in Brazzaville at the All-African Games back in 2015 and we discussed at length the potential that African boxing holds and how we can realise it. With the new Olympic cycle now fully underway, this concept represents the perfect opportunity for our 54 National Federations to begin the long road to qualifying their boxers for Tokyo 2020 where, as always, we want to see our athletes enjoying as much success as possible.
What do you hope to achieve during the Year of Africa?
The important thing is that we set ourselves and our NFs realistic, achievable goals and put plans into motion that will benefit boxing across the continent for years to come. This means building on our solid framework of facilities, forming partnerships to maximise resources and raising the standards of coaching, officiating and, of course, boxing, so that we can host the biggest tournaments and produce the biggest names in the sport.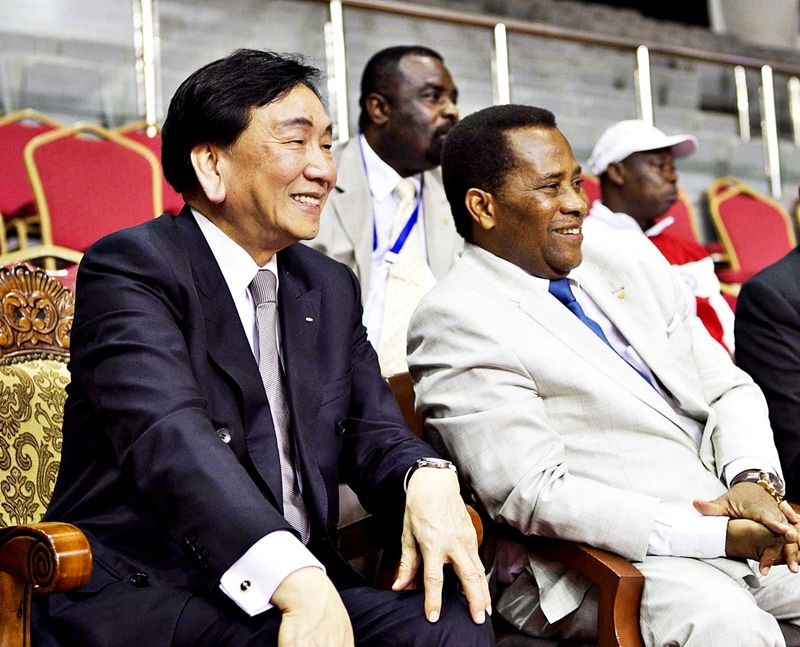 What are the specific areas that you want to focus upon over the next 12 months?
We know that there are many aspects we can look to improve upon. The AFBC launched its new website at the end of last year, and we want to reach a point where all of our NFs, not just a few, are adequately communicating their activities both to their boxers and the wider community and AIBA Family. Equally, the AFBC is in constant dialogue with AIBA and we must be able to rely on our NFs to absorb the information we pass back to them and share it with their stakeholders.
In terms of creating more opportunities for our boxers to perform at the top level, we will be encouraging NFs to work with their neighbours to resuscitate regional competitions that had been so successful in the past. We need more qualified Ring Doctors and ITOs so we can be more self-sufficient at these tournaments, and we are working with AIBA to determine the optimal calendar so we can confirm dates of workshops, seminars and courses across 2017, including during our AFBC Continental Championship in Brazzaville, so that we can elevate the standards of best practice in all areas.
Longer-term, where are your targets for growing the sport?
The development of grassroots boxing is a key factor towards the greater inclusion of women into boxing. We know that equality is a key target for the IOC ahead of Tokyo 2020, and it is something we are working hard towards achieving with our National Federations. The future of our sport is only ever as bright as the next generations of boxers coming through, so the growth of Junior and Youth training and competition opportunities on the continent for both sexes must be a priority. Ultimately, we want to provide more of our boxers with a solid, sustainable career path, enabling them to flourish in the realms of APB and WSB boxing and put African boxing back on the map.
Discover more about the 2017 Year of Africa here.