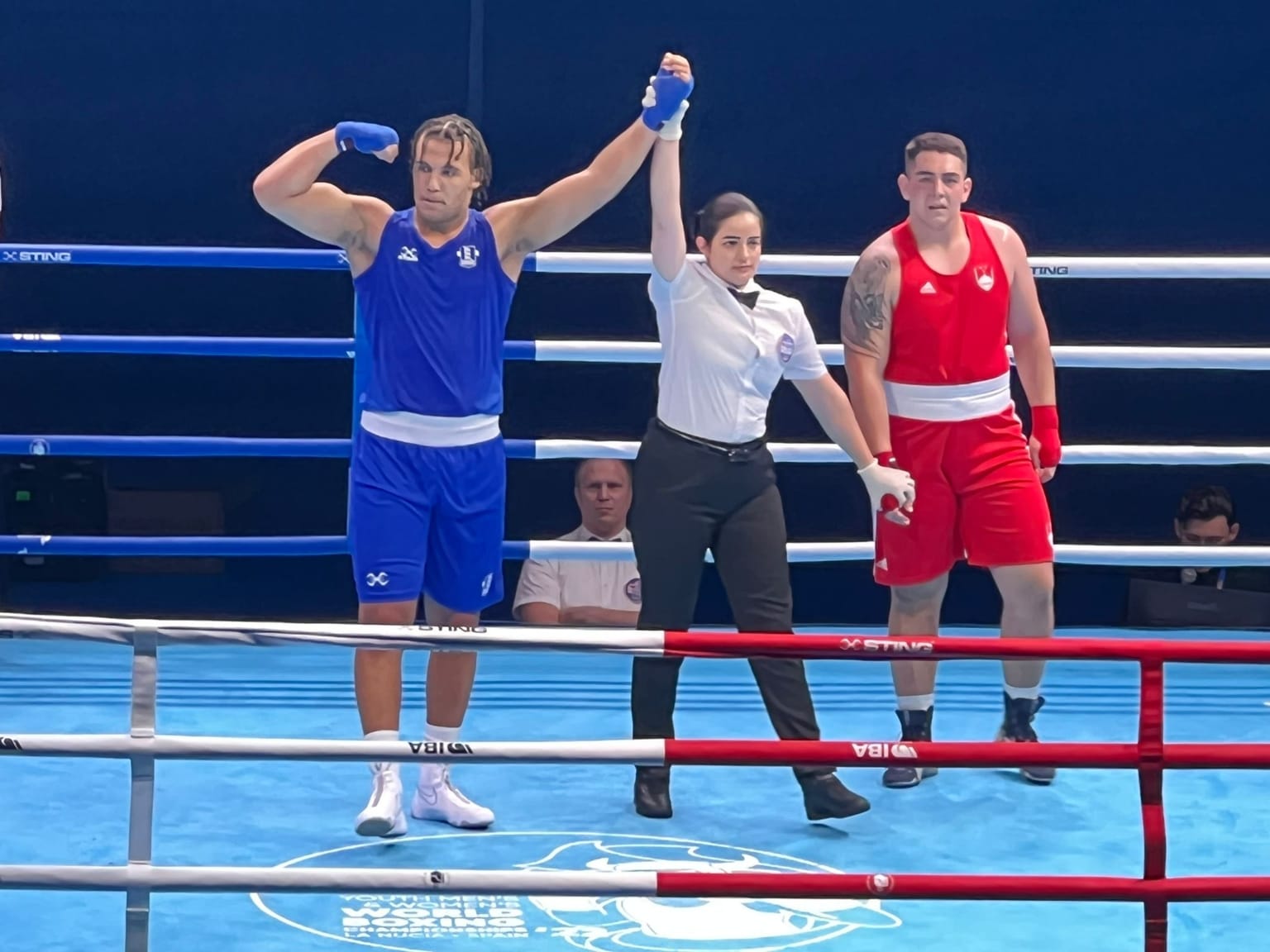 Enriko Itauma, the promising boxer from England who participates in the super heavyweight category, came to Spain to become the Youth World Champion. The 17-year-old athlete has notable anthropometry and impressive technical skills. Fast and strong, he doesn't leave any chances to his opponents. 
In fact, Enriko had no intention of reaching such a high level in boxing when he had just started. He just enjoyed spending his time with friends in the gym. Now he is one of the most notable athletes at the IBA Youth World Boxing Championships in Spain.
'I was 9 years old when I started boxing. My brother, Karol Itauma, won the Youth Olympic Games in Buenos Aires. Back when he won his first nationals, I thought I could do this as well. He inspired me to go to the gym. It was too hard for me then, I think, I was sick every session. I gave it up and went to play football,' he remembers.
When I came back to boxing, it was still hard. I learned to push through and adapt. My gym at the time, St. Mary's, wasn't really a boxing gym, it was more like a community. I came 2 hours before training just because it was fun. I never thought I could get it really speedy to box for England at the Youth World Championships. I wouldn't think of it as a sport, as it was that I loved to go to the gym just to see my mates. And I progressed from that,' Enriko shared.
His everyday routine is quite simple and mainly dedicated to his training and, in between, school. 
'I don't really know anything else but boxing. I've been boxing pretty much all my life. My goal right now is to win the ongoing Youth World Championships and in the foreseen future to become the youngest ever World Champion.'
The England national team has high hopes for Itauma.
'He is quite phenomenal, a natural-born fighter. He sees shots coming before they land, and he reacts instantly. For his weight, he can box and move like Mohammed Ali. He got the power of a true super heavyweight. There are top professional boxers in England, and when he spars with them, they have a hard life. I'm being honest, he is an absolute phenomenon and I think he will become a champion,' boxing coach Quinton "Q" Shillingford said.
'My brother told me this a few weeks ago, you don't choose life, life chooses you. And I probably take this wider – what happens, we can't really change it,' Enrico concluded.