A day of high-profile victories marked the opening day of the EUBC Cup in Budva
October 9th, 2023 / EUBC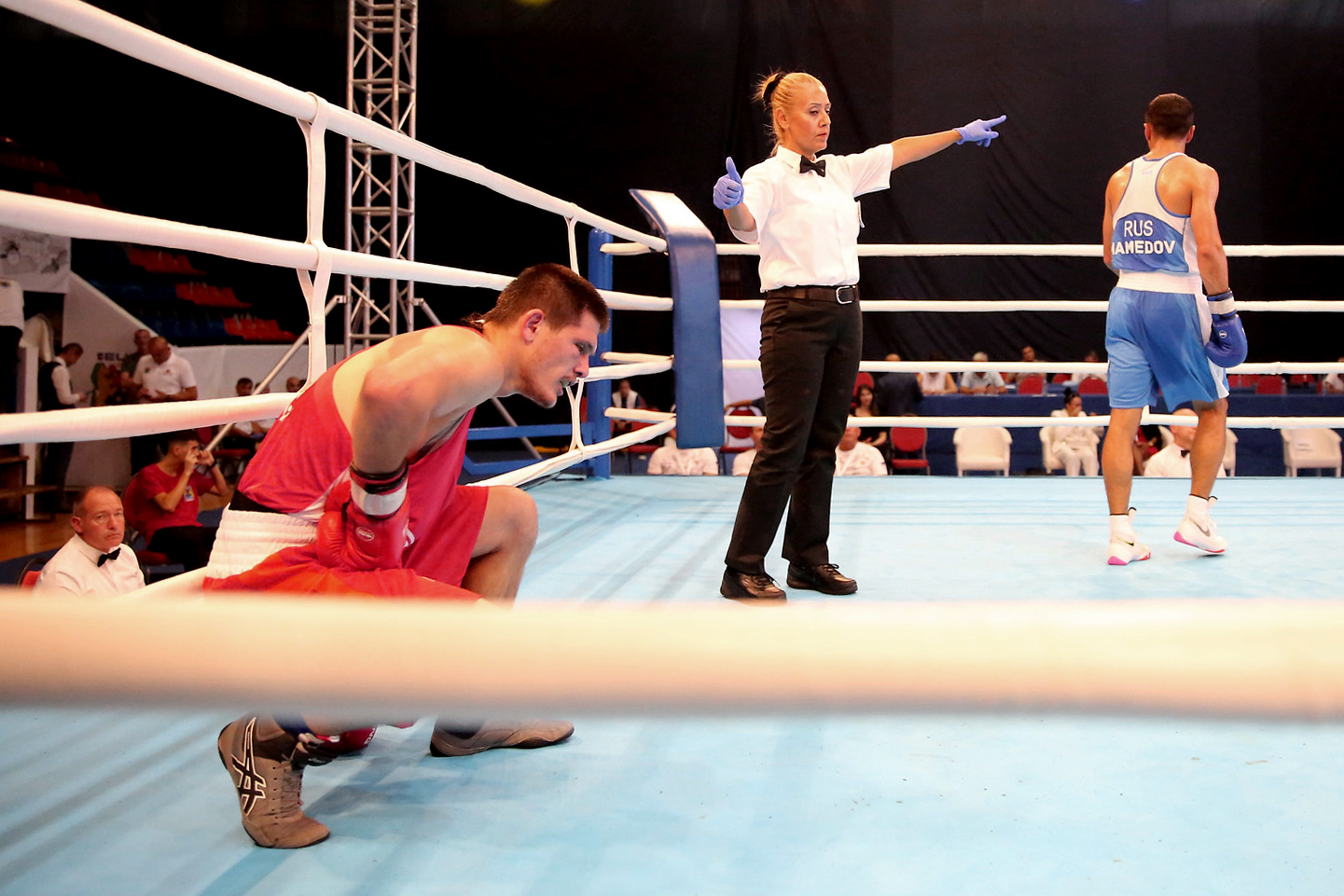 The first exciting day of the EUBC Cup took place on 8 October in Budva, Montenegro with a thrilling opening ceremony marking the start of the tournament. The first fourteen fights among men showcased the determination of boxers and their high-level performance.
Gabriel Escobar from Spain opened the tournament with a victorious performance in 57kg in a close fight against Russian Evgenii Liashkov. A bout review confirmed his dominance with a 4:3 split decision. In another fight in the weight division, Javier Ibanez Diaz representing Bulgaria eliminated Vladislav Voroshilov from Israel by a unanimous decision.
In the 63.5kg category, European Games silver medallist Gabil Mamedov from Russia delivered a performance of the day against Dzmitry Dziashkevich from Belarus. The referee stopped the contest in favor of Mamedov in the third round after a series of precise punches and three standing counts.
Two-time IBA World Championships silver medallist Aziz Abbes Mouhiidine from Italy won over Berat Acar from Turkey by a unanimous decision in the 92kg division. His next rival and World Championships bronze medallist Enmanuel Reyes Pla from Spain is ready to deliver a true top-level battle against Mouhiidine in their quarterfinal bout following defeating Rauf Rahimov from Azerbaijan unanimously. Uladzislau Smiahlikau from Belarus upset Soheb Bouafia from France in their fight winning by split decision of 4:1. His next rival is Russian Ramazan Khanapiev who defeated Hungarian Levente Kiss by a unanimous decision.
On the second day of action in Budva, we will witness fights of three-time world champion Sofiane Oumiha from France in 60kg, World Championships bronze medallist Salvatore Cavallaro from Italy in 80kg, European Championships silver medallist Lounes Hamraoui from France and Gabil Mamedov from Russia in 63.5kg both.
Don't miss any action by visiting the following link.