AIBA YOUTH WORLD BOXING CHAMPIONSHIPS YEREVAN 2012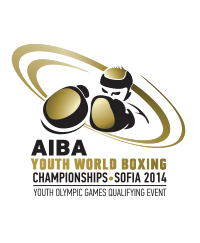 From 25 November
to 08 December, 2012

Yerevan, Armenia
The 2012 AIBA Youth World Boxing Championships will be organised in the city of Yerevan, Armenia, between 25 November and 8 December 2012. The competition will be held at the Karen Demirchyan Sports and Concerts Complex, located on the Tsitsernakaberd Hill which dominates the Western part of Yerevan.
Boxers aged 17 and 18 are eligible (born between 1 January 1994 and 31 December 1995).
They will compete in ten weight categories: 46kg-49kg, 52kg, 56kg, 60kg, 64kg, 69kg, 75kg, 81kg, 91kg, 91+kg.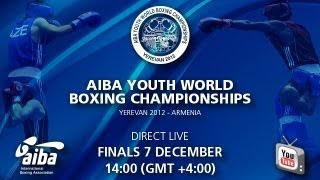 Finals - AIBA Youth World Boxing Championships Yerevan 2012