AIBA JUNIOR WORLD BOXING CHAMPIONSHIPS KIEV 2013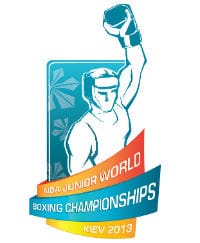 From 05 to 16 September, 2013

Kiev, Ukraine
The AIBA Junior World Boxing Championships, held every two years, goes back to 2001 with its debut in Baku (Azerbaijan) but was formerly called the AIBA Cadet World Championships.The competition welcomes international boxers aged 15 and 16 in 13 weight categories. It is an occasion to celebrate boxing's youngest practitioners on the international stage.
Boxing at this level is traditionally a first opportunity to witness future world champions and Olympic heroes. With the participation numbers growing each year, in synchronization with the level of skill shown in the ring, the AIBA Junior World Boxing Championships is a premier event on the AIBA competitions calendar.
351 boxers from 52 countries have been officially registered for this fourth edition.