EDUCATION
Effective prevention and clean sport values-based education programs are important to create a strong doping-free culture. WADA has developed resources for athletes, coaches, doctors and any other person who wishes to know more about anti-doping.
The following education resources and tools are available on WADA's website:
Anti-Doping Education & Learning – ADEL
Launched in January 2018, WADA's Anti-Doping Education and Learning Platform (ADEL) supports the anti-doping community by providing education solutions for athletes, their support personnel and other stakeholders. ADEL has become the central hub for the WADA's eLearning courses and education resources, including the Code Implementation Support Program (CISP), which the Agency developed to help Anti-Doping Organizations (ADOs) with the implementation of the 2021 World Anti-Doping Code and International Standards that came into force on 1 January 2021.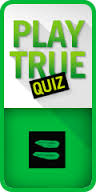 WADA's Play True Quiz is an interactive computer game that tests athletes and their entourage's knowledge about anti-doping.
As an integral element of its Outreach Program, WADA devoted considerable resources to the development of this interactive computer game which has been showcased at major events including the Olympic Games, Paralympic Games and many international events.