Semi-final bouts took place at the ASBC Asian Youth and Junior Boxing Championships in Jordan
March 10th, 2022 / IBA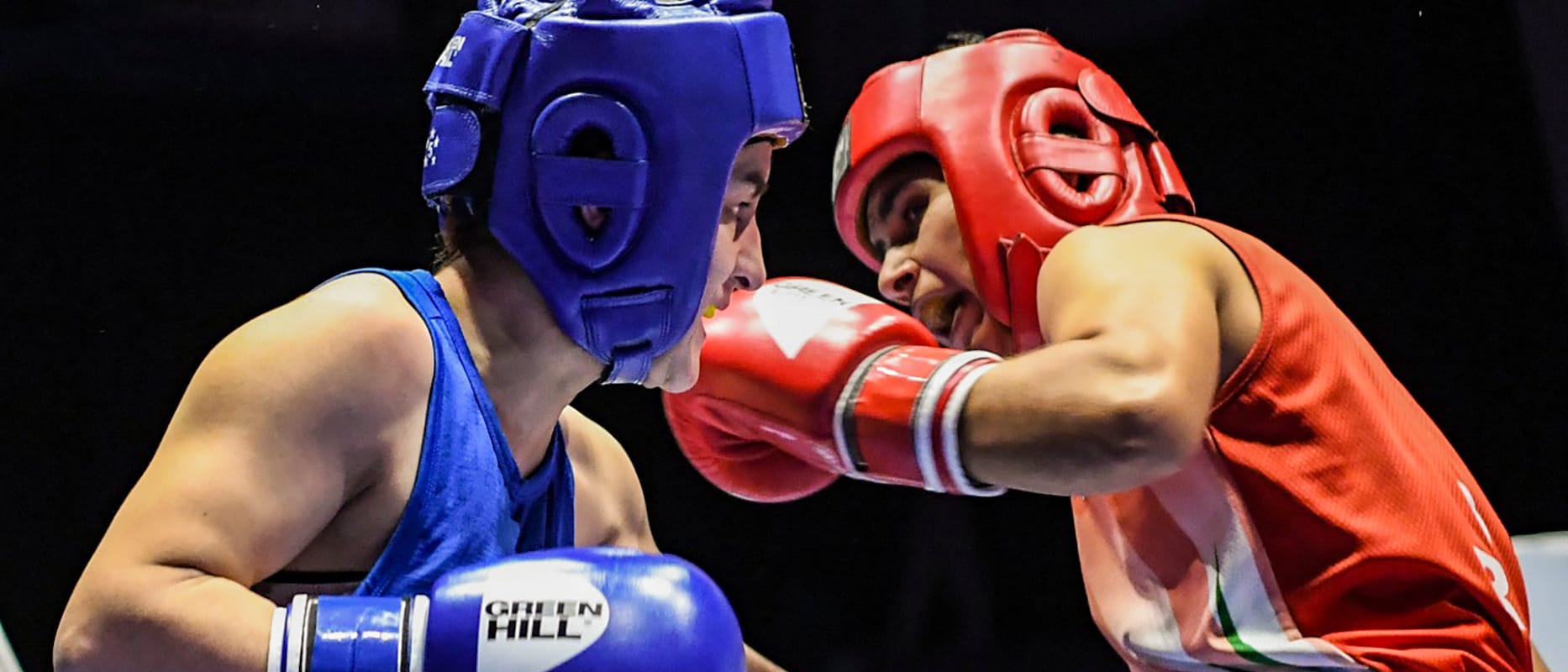 Semi-final bouts with 22 female youth bouts took place at the ASBC Asian Youth & Junior Boxing Championships in Amman, Jordan. 
Outstanding number of 352 female and male boxers from 21 nations are competing in Amman. India, Iran, Iraq, Jordan, Kazakhstan, Kuwait, Kyrgyzstan, Lebanon, Mongolia, Nepal, Pakistan, Palestine, Philippines, Sri Lanka, Syria, Tajikistan, Thailand, United Arab Emirates, Uzbekistan, Vietnam and Yemen sent their best talents to the ASBC Asian Youth & Junior Boxing Championships.
The total number of 51 female and male champions will be crowned at the end of the competition in Amman – 26 junior boxers and 25 youth athletes. Boxers who were born in 2004 and in 2005 are eligible to participate in the ASBC Asian Youth Boxing Championships. For the youth boxers, this is an excellent option to prepare for the upcoming IBA Youth World Boxing Championships which will feature later this year. The younger talents from the 2006 and 2007 age groups can compete in the junior part of the championships.
Rakhmonova and Karki are the first women's youth finalists
Uzbekistanian promising Saidakhon Rakhmonova defeated ASBC Asian Junior Champion Gulsevar Ganiyeva in the final of their last Youth National Championships a few months ago and was selected to represent her country in Amman. She also proved on the international stage that she is stronger than most of her rivals including Gulnaz Buribayeva from Kazakhstan. Rakhmonova won their contest which looked like a chess game. Nivedita Karki from India met with Runrarit Graisee from Thailand in the second semi-final of the women's youth minimumweight (48kg). The Indian boxer used her hands better and stopped the Thai athlete. As a result Karki will meet Rakhmonova in a final bout.
Natnicha Chongprongklang is a first finalist from Thailand
Three of the Thai girls lost their semi-final bouts by split decisions on Day8 and their fourth boxer succeeded. Natnicha Chongprongklang was bronze medallist at the Fujairah 2019 ASBC Asian Junior Boxing Championships and she was named as best boxer of the recent Thai Youth National Championships. The Thai talent proved her excellent technical skills in the first round against Rukhshona Uktamova from Uzbekistan. Chongprongklang landed single jabs and combined her counter-attacks with excellent footwork while Uktamova tried to reach her with strong punches. She gave in everything in the final round but Natnicha had enough advantage to win that bout.
Aziza Zokirova defeated her main rival already in the semi-finals
ASBC Asian Youth Champion Aziza Zokirova from Uzbekistan is a fantastic talent who arrived in Amman to achieve her second gold medal after 2021. Zokirova had a strong rival in the semifinals of the light middleweight (70kg) but she managed to control the first round against Pranjal Yadav from India. The Uzbekistanian boxer was better in the second round and landed her best combinations in the third. It was not an easy task to win a bout against an Indian boxer but Zokirova made it happen. She will meet Gaukhar Shaybekova from Kazakhstan for the gold medal.
The third part of the semifinals is scheduled on the ninth day of boxing at the ASBC Asian Youth & Junior Boxing Championships in Amman, Jordan.