Happy Birthday Mr President Umar Kremlev
November 1st, 2023 / IBA President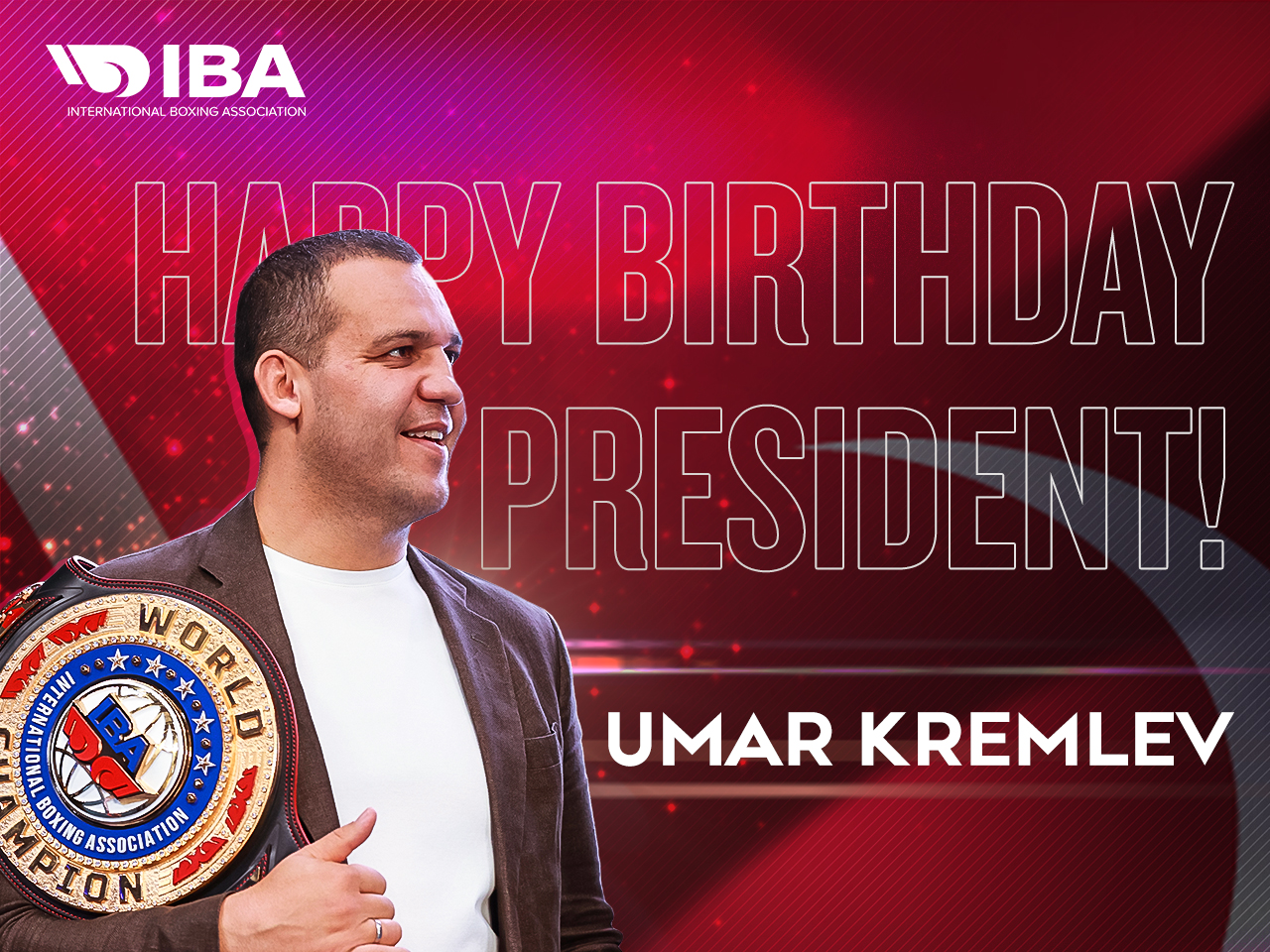 Dear Mr. President,
Let us extend our wholehearted best wishes on the occasion of your Birthday.
Under your leadership, IBA makes the dreams of thousands of boxers come true every day. We appreciate your hard work day and night and learn from your sound council and kind heart; you remain as a role model for many.
Your loyal team is extended to the world today, which consists of people from various walks of life. We are happy to work hard for the sake of our sport that is given the chance to excel by your actions.
Be happy, healthy and blessed, Mr. Umar Kremlev.
Sincerely yours,
IBA Family